This post may contain affiliate links to products that I recommend and I may earn money or products from companies mentioned in this post. Please check out my disclosure page for more details.
---
Do you want to add even more meaning to the event by giving the recipient a present of their choosing? Gift card purchases have never been more accessible, thanks to promotions like "buy with self-checkout" and "purchase gift card with bank account." 
According to Business Wire, the gift card marketplace is expected to grow to $2,021 billion in the US by 2027. To top it off, you may purchase eGift cards that can be quickly redeemed online and exchanged for buy now pay later gift cards!
What Are E-Gift Cards
E-gift cards are electronic gift cards that can be used to make online purchases. They are a convenient and easy way to give someone a gift and can be used just like a regular credit or debit card. Many retailers offer e-gift cards, which can be purchased from various stores.
Are Visa Gift Cards Popular Gift Cards to Buy?
Visa gift cards are one of the most popular types of gift cards. According to a report from the Nilson Report, Visa gift cards make up 26.3% of the total gift card market.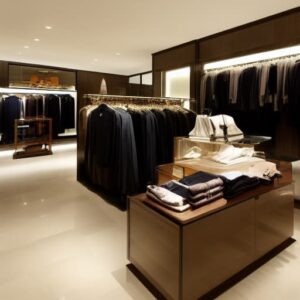 Benefits of E-Gift Card
You can purchase and send e-gift cards anytime, anywhere. All you need is an internet connection.
There is no need to wait for the card to be delivered. Once you have purchased the card, the recipient will receive it instantly.
You can personalize the message on the card to make it even more special for the recipient.
It is easy to use your Visa gift cards because there are ways to transfer Visa gift cards to bank accounts for immediate use.
You can choose the amount you want to spend on the card, making it perfect for any budget.
E-gift cards are more secure than physical gift cards as they cannot be lost or stolen.
What is the Best Way to Purchase Gift Cards?
Purchasing gift cards from your favorite brands can be done in different ways that offer convenience. You can visit the brand's website and purchase the card there, or you may go to a retailer that sells gift cards and purchase them from there.
Some retailers also have an app you can use as payment options for gift cards. You can transfer money from Venmo to Cash App, which will allow you to use the funds in the app to purchase a gift card. You can also purchase e-gift cards from a variety of online retailers.
Once you have found the perfect gift card for your needs, you can add it to your cart and checkout. The process is simple and easy, and you will receive the card instantly.
When Should You Buy an E-Gift Card?
E-gift cards are a convenient way to give a gift at any time. They are perfect for last-minute gifts or if you forgot to get a present for someone. E-gift cards can be used for any occasion, including birthdays, holidays, special events, or just because.
Many people wonder can you pay off a credit card with a gift card, and the answer is yes! If you have a credit card balance that you would like to pay off, you can use a gift card to do so.
How To Get Best "E Gift Cards Buy Now Pay Later"
E Gift Cards Buy Now Pay Later deals can be found online or in stores that sell electronic gift cards.
Many people prefer to buy their E Gift Cards online because it is more convenient and they can find better deals especially if they use one of the best cash back apps available. There are a few things to remember when looking for the best E Gift Card deals.
The first thing to do is to ensure that the site you are using is reputable. Many scams are out there, and you don't want to get ripped off. Make sure the site has a good reputation by checking reviews or asking around.
The next thing to do is to find out what type of E Gift Cards the site offers. Some sites only provide cards for specific retailers, while others will offer a variety of different cards. You will want to find a site that offers the type of card you are looking for so that you can get the best deal possible.
Once you have found a few different sites, take a look at the deals they are offering. Make sure that the deal is good and that you are getting a card that is worth the money. Sometimes, sites will try to sell you cards that are not worth as much as you think they are.
When you have found the best deals, all you need to do is enter your information and pay for the card. Once you have paid, the site will then send you the card. You can then use it anywhere that accepts Visa or MasterCard.
Remember that not all sites offering E Gift Cards Buy Now Pay Later deals are created equal. Some sites will give you a great deal, and others that will try to rip you off.
Be sure to shop around and find the best deal possible. With a little bit of effort, you should be able to find the best E Gift Cards Buy Now Pay Later deals available.
Places For Buy Now Pay Later E-Gift Cards Online Instantly
Whether you're looking for a last-minute present or just a way to give someone the freedom to choose their gift, an e-gift card is always a great option.
And with so many retailers now offering buy pay later options on their e-gift cards, it's easy to find one that suits your budget and the recipient's needs.
Here are some of the best places to buy now pay later e-gift cards:
Amazon
Amazon offers a variety of different gift cards that can be used for purchasing items on its website. Although there are many reasons not to buy anything from Amazon, buying gift cards for family and friends are a good item.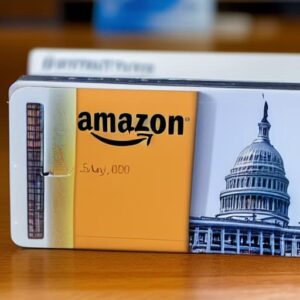 Many of these gift cards come with the option to "pay later," which can be extremely helpful if you're trying to keep your holiday shopping budget under control.
For gift cards, Amazon offers a variety of feature companies, including Uber, Netflix, Google, Starbucks, and more.
Get the Amazon gift cards at a flexible price with purchase now, and pay later financing. However, you'll need to buy them from a third-party website, namely the Zip app.
The Amazon gift card can be obtained by paying a total of four fixed-amount installments. The whole length of the payment period is six weeks, but not more.
Prezzee Gift Card
One of the top global eGift card platforms is changing the art of gifting. With the modifications it offers, eGifting is undoubtedly made a lot more fun and convenient. Buy gift cards from Prezzee to give your presentation an additional dash of love.
Prezzee offers extensive gift card customizing options based on your special occasions.
Customers of Prezzee have the option of using Afterpay to pay for their purchases. You must be an Afterpay Pulse Loyalty member to access this.
Prezzee offers Afterpay, which divides your payment into four equal installments and allows you to earn an astonishing 40 points for every purchase.
Receive rewards when you use Prezzee gift cards at a variety of merchants, including CVS Pharmacy, Bath, Bed, & Beyond, Wine.com, and more
Prezzee occasionally offers a variety of promos and redeemed services.
eGifter
Only a handful of places, including Dollar Tree and eGifter, sell quality gift cards. You can hand email, deliver, or SMS them an order. Gift cards from more than 300 brands are available here, as well as BNPL gift cards. Along with your purchases, you can also use eGifter to save money and earn eGifter points.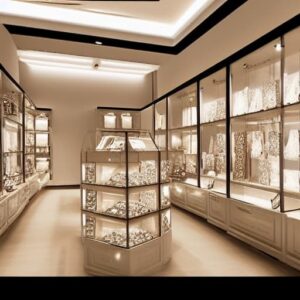 For the purchase, eGifter supports a variety of payment methods, including credit cards, online wallets, and, intriguingly, cryptocurrencies as well.
Using PayPal as your payment method, pay in 4 payments.
This enables you to pay the first installment in full while spreading out the subsequent three payments over two weeks.
You may save a large amount of money by using the American Airlines promotion at eGifter.
Afterpay
Afterpay is a popular provider of e-gift cards that can be used to buy items from major retailers like ASOS and THE ICONIC, as well as smaller brands. The website offers many options for purchasing these digital currencies on your terms.
As we are all aware, Afterpay is a buy now, pay later option that is widely used both in-person and online. It has an amazing assortment of gift cards from many categories, including gift cards from Airbnb, Apple, Target, and many more.
There are many stores that accept Afterpay. A number of retailers offer Afterpay on their e-gift cards, which is a great way to keep your holiday shopping budget under control.
Afterpay does not offer refunds on its gift cards. If you return the money on time, there will be no fees.
Customers must have diamond, platinum, or mint status to purchase gift cards through Afterpay.
Numerous delivery options are available from Afterpay, including email, physical delivery, and even text.
PayPal
PayPal is an additional source for buy now, pay later gift cards. Digital gift cards can be sent and used both online and offline. You can also send money anonymously on PayPal. Additionally, it enables the use of internet coupons to obtain significant savings on top goods. 
Amazon gift cards, Big W eGift Cards, eBay Gift Cards, Airbnb Gift Cards, and many others are popular PayPal gift cards.
You must have a PayPal business account to obtain a PayPal gift card.
You won't be required to pay an additional fee to purchase an exclusive e-Gift card on PayPal.
Things To Keep In Mind When Looking For an E-Gift Card
When looking for an e-gift card, there are a few things you should keep in mind. Here are five things to keep in mind when looking for an e-gift card:
Make Sure The Company Is Reputable
There are so many companies out there that claim to offer e-gift cards, but not all of them can be trusted. Make sure you do your research and only buy from a reputable company with high ratings before purchasing anything! You can read our CardCash review that details options for that platform.
Check The Terms And Conditions
Before you purchase an e-gift card, make sure you read the terms and conditions carefully. Some companies may have restrictions on how the gift card can be used, so you'll want to make sure you're aware of those before you make your purchase.
Compare Prices
Don't just buy the first e-gift card you see. Take the time to compare prices and find the best deal. There are a lot of great deals out there, so you shouldn't have any trouble finding one that fits your budget.
Read Reviews
Another great way to make sure you're buying from a reputable company is to read reviews. See what other people have to say about their experience with the company and the e-gift card before you make your purchase.
Know What You're Getting
When you're looking at e-gift cards, make sure you know what you're getting. Some companies offer cards that can be used for a specific purpose, like online shopping, while others may be more general.
Make sure you know what you're getting before you buy so you can use it the way you want.
Buy Now Pay Later Refurbished E-card No Credit Check
If you're looking for a great deal on a refurbished e-card, then you should check out Buy Now Pay Later. They have a wide selection of cards to choose from, and they offer great prices on all of their products. Plus, they offer free shipping on orders over $50!
You can use many of the buy now pay later no credit check instant approval no money down options to pay for several different types of items.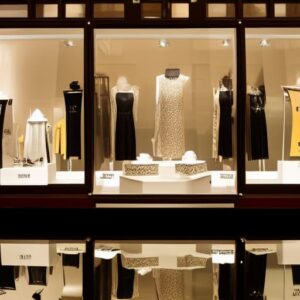 There are a few different ways that you can buy now and pay later for your electronic items. One option is to go through a store that offers this type of service, such as Best Buy or Target. You can also find several online retailers that provide this type of financing.
If you decide to finance your purchase through an online retailer, make sure to read the terms and conditions carefully before completing the transaction. Some retailers may require you to pay them a down payment upfront, while others may allow you to finance the entire purchase price. Be sure to compare the interest rates and repayment terms of each offer before making your final decision.
Another option for buying now pay later is to use a credit card that offers deferred interest or 0% APR for some time. This can be a great way to finance your purchase if you know you'll be able to pay off the balance in full within the promotional period. Just be sure to make your payments on time and in full to avoid any penalties or fees.
If you're not sure whether buying now pay later is the right option for you, consider talking to a financial advisor or credit counselor. They can help you understand the pros and cons of this type of financing and help you decide if it's the best option for your needs.
How Long Does It Take To Get An E-Gift Card?
Getting an e-gift card, generally only takes a few minutes. However, the time it takes to receive the e-gift card can vary depending on the retailer.
Once you have completed your purchase, you will typically receive an email with your e-gift card within 24 hours. In some cases, it may take up to 48 hours. If you have any questions or concerns, please contact the retailer directly.
What Can You Do with Unused Gift Cards?
Many people do have unused gift cards sitting around. A great way to use up your unused gift cards is by selling them online. You can send money instantly with a checking account number to buy items you want once you get the cash in your account.
There are a few different websites that you can use to sell your unwanted gift cards. Cardpool and Raise are two of the most popular options.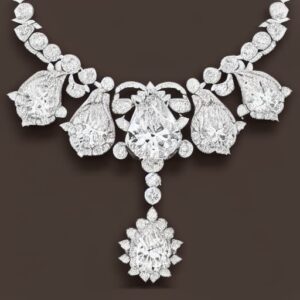 Cardpool offers a variety of different payment methods, including PayPal and direct deposit. They also have a mobile app that you can use to buy and sell gift cards on the go.
Raise, on the other hand, only accepts payments via PayPal. However, they do have a very user-friendly website and mobile app.
Once you've sold your unwanted gift cards, you'll be able to use the money for anything you want!
What Other Items Can You Buy Now Pay Later
Other items you can purchase with BNPL plans are noted below:
Articles You Might Enjoy Reading