This post may contain affiliate links to products that I recommend and I may earn money or products from companies mentioned in this post. Please check out my disclosure page for more details.
---
As someone who has navigated the financial challenges in today's economy, it's evident that online buy now pay later options are gaining momentum. Having experienced firsthand the shift from traditional department stores to online retailers, I understand the evolving landscape of consumer choices.
Taking online shopping a step further, mobile shopping is also on the rise as well and expected to continue its increase.
With the country experiencing mass layoffs and businesses shuttering, a lot of household finances will face huge reductions in family income in addition to bad credit.
That's going to affect a lot of families bottom lines.
Having explored numerous online platforms during financial uncertainties, I can assure you that buy now pay later apps, with no credit checks, are widely available. In my experience, some platforms go a step further, providing buy now pay later catalogs, making the shopping experience seamless. The prevalence of these flexible payment plans is expected to rise in the coming years.
In facing financial hardships myself, I've discovered that retail giants like Walmart now offer a buy now pay later option, catering to those navigating tough times. Additionally, integrating cash back apps for shopping can be a savvy move, a strategy I've employed for extra savings during challenging periods.
In my journey of exploring financial flexibility, I've come across popular platforms like Overstock, Home Shopping Network (HSN), Progressive Leasing, QVC, Stoneberry, Fingerhut, and more. These aren't just names; they are reliable options of which some provide instant approval, even with no credit check or down payment. I've successfully embraced buy now pay later with bad credit, making purchases with the added benefit of low monthly payments.
There are so many websites with buy now pay later choices. Other buy now pay later stores online offer options including stores with easy pay, and also deferred billing stores. These options below are good alternatives if you are wondering will canceling my credit card stop recurring payments yet you still need to buy items. Buy now pay later is a great alternative if you do need to cancel a card or are trying to avoid credit bureaus.
Check out our list below of the top picks of buy now pay later sites online!
Best Buy Now Pay Later Catalogs & Sites
As someone who has adapted to the shift in lifestyle with pre-COVID and post-COVID, embracing the 'new normal' of being confined to our homes, online shopping has become a staple. My exploration of online store credit cards, some designed with guaranteed approval, has been a key aspect. It's not just my observation; even reputable sources like CNN highlight the growing trend of buy now pay later options, emphasizing the ease of monthly payments for consumers and retailers alike.
Even CNN has stated that buying now and paying later consumer options are growing online with easy monthly payments for both consumers and retailers.
There are a lot of online stores that offer buy now pay later options. It's not very hard to find buy now pay later websites. There are options for buy now pay later cell phone finance no credit check as well.
You will see that some of these stores below offer buy now pay later clothing catalogs. Maybe you have sold a lot of your clothes as one of the moving hacks to save money moving out of state.
Using buy now pay later clothing catalogs are a great way to replace some of your wardrobe you sold due to moving.
Additionally, using buy now pay later clothing catalogs are also a great way for shoppers to buy now pay later online if you are unable to leave the house.
This is very ideal if you are struggling right now due to not being able to work or out of work completely. Here is an extensive list below of buy now pay later stores online that offer flexibility.
Related Article:  Best Cash Back Apps for Shopping & Groceries
ABT Electronics & Appliances
You can use deferred billing shopping for appliances and electronics. Promotions include buy now and pay 12 months special financing and also free shipping on thousands of products.
Amazon
Apply and become approved for a buy now pay later Amazon Rewards Visa Card. Earn 3% back on your Amazon online purchases everyday. Additionally, a lot of people wonder if you can do payment plans on Amazon? The answer is YES you can do a payment plan for some of Amazon's items. Instead of selecting a one time payment, select the payment plan option located right above the one time payment option.
Appliances Connection
You can buy now pay later with their Appliances Connection promotional credit card offer. Promotions include no interest if paid in full up to 24 months. Receive 5% back on a gift card for every purchase over $999 when financing for 6 months. There are a lot of places to sell used appliances to if you need to get rid of yours.
Argos (UK)
Credit plans ranging from 3 months to a full year.
Ashley Homestore
NO MONEY DOWN! Special financing options for furniture purchases (see what is progressive leasing). Can be combined with discount offers.
Ashro
Easy application and quick approvals for buy now pay later with Ashro credit. Payments can be as low as $20 a month with their financing.
Bed Bath & Beyond
Apply for their in store card credit card and earn special financing and rewards.
Blair
Blair offers a credit card with no annual fee and minimum purchase. You can also receive free coupons, rewards, and savings. The Blair credit card can be used at over a dozen other online stores as well.
Boscov's
America's largest family owned department store stated on their website. They offer their own credit card that rewards you for being a cardholder. You can receive 15% off your first day's purchase when using your new Boscov's credit card within 30 days of opening. Additionally, they offer tons of other promotions. 
Bradford Exchange
Enjoy interest free buy now pay later options from the Bradford Exchange. Payments are charged monthly to the credit card used at checkout.
BrandsMart USA
Buy home appliances including TV's, washers, dryers and more. Enjoy special financing with the BrandsMart USA Credit Card.
Carter's
Carter's is one of the top online stores offering free shipping when you use your Carter's credit card. Apply for a Carter's credit card and receive 25% off first purchase when you use your card.
Conn's Home Plus
They offer affordable monthly payments with their "Low Payment Finder."  Can purchase top brands in appliances, electronics, furniture and mattresses just to name a few. Conn's Home Plus is a great option for buy now pay later furniture online and includes access to 0% INTEREST offers on select, qualifying purchases. A great way use deferred payment shopping to build credit if you are in credit repair with low monthly payments.
Country Door
Monthly payments as low as $20. No annual fees and easy account management and setup.
Dell.com
Dell offers a revolving line of credit when you apply for Dell's revolving line of credit through the Dell Preferred Account. Dell also offers several discounts as well such as if you are a member of the National Association of Realtors as an example.
Design Within Reach
No interest financing on furniture purchases. If purchase is $500 or more, no interest if paid in full within 6 months. If purchase is $2,500 or more, no interest for 24 months if using the Design Within Reach Store credit card.
Dooney & Bourke
Balance can be spread out over three interest free payments if you use DooneyPay at checkout.
Figi's Gallery
Figi's Gallery specializes in home and gifts for all. Payment plans include no-interest credit if approved for credit if you make 3 low monthly payments. How do you get this offer? Just click the box marked credit at checkout and Figi's will contact you.
Fingerhut
Fingerhut also offers Fingerhut buy now pay later for its customers. You can make monthly payments through their WebBank/Fingerhut FreshStart Program by simply placing an order of $50 or more. Make a one time, $30 down payment to qualify. Your order ships once your $30 down payment is processed. It's a great option for a pay later store.
FunJet
Through FunJet, if you book a vacation more than 6 weeks in advance, all you need down for deposit is $50.
Gettington
Gettington is a buy now pay later store online that resembles a traditional department store. It has all departments that you would find in a physical department store. You can apply for credit and make monthly payments to your balance. There is no annual fee.
Ginny's
One of the best buy now pay later deferred payment stores online, Ginny's offers payments as low as $10 per month with Ginny's credit card.
Goodyear
Apply for the Goodyear credit card and receive rebates and low monthly payments on tires.
Home Depot
One of my favorite buy now pay later stores is Home Depot. If you apply for a Home Depot consumer credit card, you can receive up to 24 months special financing on purchases of $299 or more. Additionally, they also run this offer at select time of year for cardholders as well, not just during initial sign up. Also, if you can catch the best time of the year to buy a refrigerator, you could get additional deals.
Home Shopping Network (HSN)
Buy now pay later online with FlexPay, which is better than layaway! Buy now pay later electronics no down payment now. Some electronic items include HDTVs, Wii's, Computers, and Printers. Pay later at home with no interest or fees.
Invicta Stores
Use your Invicta credit card at checkout and receive 12 months special financing available on watches. This site is a good payment plan shopping site that has online shopping credit options.
JCPenney
Use your JCPenny credit card and receive discounts and rewards. You can combine these discounts with special financing offers and coupons as well.
Kohl's
Apply for a Kohl's credit card and receive extra offers and savings though the year. You can also use your Kohl's charge to pay for online orders and receive extra promotions and discounts.
LendYou
Not a traditional store, but rather an online portal to request a loan from independent lenders. Those independent lenders have their own individual requirements that must be met. Some of those minimum requirements include 18 years of age or older, valid checking or savings account with direct deposit, and minimum regular income of $1,000 per month.
Lenovo
Special financing available for buying desktops, laptops, and all-in-one computer packages as well. Lenovo offers the top online deals from time to time on their laptops so be sure to monitor.
Lennox
If you need new heating & cooling equipment for your home, special financing options are available. Enjoy no payments for 90 days, plus low monthly payments of $116 when you finance a new Lennox system. (see terms).
Lord & Taylor
The Lord & Taylor credit card offers promotions and benefits for financing. Apply today and start taking advantage of the promotions they offer.
Lucky Brand
Lucky Brand offers a buy now pay later clothing catalog as it's a clothing company brand. Apply for a Lucky Brand Rewards credit card and receive 15% off with your welcome offer for first order.
Lumber Liquidators
Stretch your payments with Lumber Liquidators. Buy now pay later flooring is what Lumber Liquidators pride themselves on. Pay no interest if paid in full within 12 months. They also offer financing from 12 months interest free all the way up to 48 months with special terms as stated. If you are rehabbing a house and don't want to spend a lot for brazilian hardwood, there is also buy now pay later laminate flooring to fit your budget as well.
Lumens
Use your Lumens credit card and pay no interest if paid in full within 12 months on purchases of $999 or more.
LuxeDH
If you are looking to buy high-end handbags, LuxeDH offers great buy now pay later promotions. When you use the Luxe Layaway Payment Plan (spread out over 3 payments), you can make payments on pre owned items including Louis Vuitton and Chanel handbags.
MDG
An ecommerce company that delivers thousands of products at bargain prices, they offer up to $3,000 in credit to shop. There are also low minimum payments and flexible payment plans that allow you to pay over time. You can get pre-qualified even if your credit is less than perfect.
Microsoft
Buy now pay later for electronics with Microsoft. Installment programs available for up to 24 months with Microsoft Surface All Access Payment Program.
Midnight Velvet
Offers buy now pay later catalogs online via their website. You can also apply for a Midnight Velvet credit card and receive no annual fees and low monthly payments.
Montgomery Ward
Buy now pay later with Wards Credit! Receive up to $100 credit instantly and payments as low as $10 per month. You can earn higher credit limits with on time payments. If you are looking to repair credit, a Montgomery Wards credit card is a great vehicle to use.
Monroe & Main
Monroe & Main Credit offers low payments starting at $20 a month. They practice buy now pay later instant approval for the Monroe & Main credit card.
QVC.com
Considered one of the original discount online stores with buy now pay later, QVC lets you split your payments into 4 installments when you use your QVC QCard. You can also receive a $20 QVC credit on a QCard initial purchase on new accounts.
Relax The Back
Buy now pay later on pain relief products with interest free financing through Synchrony and the Relax The Back credit card.
Sears
Sears offers no interest on certain products if paid in full within 24 months. They also offer additional rewards as well.
Seventh Avenue
No annual fees when you use your Seventh Avenue credit card. Current offers include payments as low as $20 a month. No annual fees.
Skymall Products
Most notably found in the back pocket of airline seats, everyone who has flown on an airplane is familiar with this buy now pay later catalog. In their catalog, travelers find all kinds of skymall products that brand themselves on unique flair. Accepts traditional credit card purchases.
Southwest Vacations
Buy now and pay later vacations with Southwest Vacations. Split up the cost of your vacation by using Uplift's Pay Monthly offer. There are no hidden fees and payments can be split into 12 monthly payments.
Stoneberry
Similar to Fingerhut, Stoneberry is also a large department store. Apply for Stoneberry Credit and you can buy now pay later for all kinds of products. There are no annual fees or over-limit fees. Payments start for just $5.99 per month. Some restrictions.
Swiss Colony
Apply for a Swiss Colony Credit account and get payments as low as $10 a month with approval.
Target
Apply and use your REDcard debit or credit card for 5% off. If you don't have a Target REDcard,you have other options. Target is an online store that accepts Afterpay which can be used to buy now and make payments later.
Tender Filet
Looking for a great way to dine out on filet? Well there is now a buy now pay later site store for filet lovers. Check out the Tender Filet credit card. Apply for a Tender Filet credit card and payments start at $10 per month along with easy approval.
The Wisconsin Cheeseman
The Wisconsin Cheeseman Credit Card offers payment plans starting at $10 a month. There is no annual fee either with Wisconsin Cheeseman Credit.
Ulta Beauty
What female doesn't LOVE Ulta?! Apply for an Ultamate Rewards credit card issuer or an Ultamate Rewards Mastercard and earn rewards when you buy beauty items and fragrances.
Walmart
Walmart is a popular option for many Americans who want to pay later. Walmart Affirm is available as an option. Companies like Affirm allow consumers to break up their payments into 4 installments interest-free. As long as all four installment payments are made, there will not be interest charged. Terms subject to change.
Walter Drake
Looking for a buy now pay later catalog store? Walter Drake has you covered. If you are looking to finance your Walter Drake buy now pay later catalog order, EasyPay is available for credit card orders.  Initial payment includes your shipping & handling fees and sales tax. The remaining balance due will be divided into equal monthly payments.
Wayfair
Wayfair use affirm for financing purchases for things such as furniture.
With Clarity
If your thinking about getting married, there are buy now pay later stores as well for that. With Clarity is such a store that offers promotional financing. Make a purchase of $199 or more with your With Clarity credit card, and no interest charged if paid in full within 12 months.
Woman Within
Apply for a Women Within Platinum Card and receive a $10 reward when you use it for a purchase over $25. You will also receive a $10 bonus reward in your first billing statement. Some exclusions apply.
Zulily
If you are a Zulily member, you have access to Smart-pay. You can select Smart-pay at checkout in your shopping basket or on multiple product pages. By using Smart-pay, your purchase will be split into multiple interest free charges.
zZounds
This is a great option for best buy now pay later electronics stores. Zzounds offers several payment plans known as "Play As You Pay." Your minimum order must be $59 in order to qualify. There are different payment plans available based on your minimum purchase order amount.
Related Article:  How To Improve Your Credit Score: Best Tips & Tricks
Best Sites for Buy Now Pay Later No Credit Check Instant Approval
If you have bad credit, no problem. You don't have to find a place that offers money orders near you to make purchases anymore.
There are buy now pay later bad credit no credit check or soft credit pulls. Some of these pay later websites also offer instant approval.
Some stores offer buy now pay later laptops no credit check instant approval as a promotion. It's extremely convenient to buy now pay later online if you can't leave your house.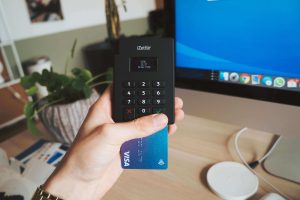 Additionally, some of these deferred payment sites are great credit building tools if you are trying to repair your credit and you need to build credit history.
These are some of the best buy now pay later sites online. Maybe you sold all of your old televisions as a way to save money moving cross country instead of moving them.
Whatever the reason, there are multiple stores that offer buy now pay later electronics and if you have bad credit, no problem for customers. By opening some of these pay later stores that offer credit, your taking steps to raise your FICO score provided you make the payments on time.
Beautylish
Considered one of the best buy now pay later stores with no credit check, Beautylish offers flexible payments. If you pay 1/3 of your balance at checkout, you can pay the remaining balance over the next 2 months. The best part is that they don't charge any fees or interest for this and they charge the payments to the card on file. Minimum purchase is $99 to receive the flexible payments option and only available in select countries including United States, Canada, Australia, and United Kingdom.
Byte Invisible Teeth Aligners
There are not too many buy not pay later stores with no credit check offering dental products. If you utilize BytePay, you can buy now pay later no deposit no credit check necessary either. Installment plans available.
Horizon Outlet
With Horizon Outlet, you can buy now pay later with no money down and buy now pay later with no credit check. You can receive an instant $500 credit line limit and pay later.
Kmart
Not a lot of stores offer layaways anymore, however Kmart still does. You can payments on items with Layaway. Buy now pay later with no credit.
Overstock
Overstock offers a lease-to-own option for customers. Overstock is a great buy now pay later site with no credit check. You can also receive welcome rewards as well if you open an Overstock Store Card. This is another great option if you need to build credit history. Additionally, this is a great option for buy now pay later furniture no credit check. This means that you can use this option for buy now pay later furniture for bad credit.
Perpay
Perpay is another buy now pay later store. Perpay offers a financial platform that allows members to make purchases on products and repay over time. Payments made are scheduled, interest-free, and they don't conduct credit checks.
Progressive Leasing
Offers progressive leasing online credit for people with less-than-perfect-credit and base approval on more than your FICO score. They also consider income and banking history when granting approvals. This is a great option for payment especially if you have debit card declined transactions but still need to pay for your items.
Once approved, you can make purchases from a lot of mainstream progressive leasing stores. The progressive leasing list of merchants include Big Lots, Guitar Center, Helzberg Diamonds, Zale's The Diamond Store, and many more.
There are also progressive finance electronic stores such as BestBuy, MetroPCS, GameStop, Cricket Wireless, W.O.W. Electronics, and ABC Warehouse. If you are looking for progressive finance furniture stores consider Mattress Firm, Loves Furniture, Bargain Furniture, and Mattress Liquidators.
Smile Direct Club
This is another great buy now pay later site. SmilePay offers minimum monthly payments for 24 months. There is no credit check and no forms to complete. Small initial deposit is required for the SmilePay program. A great way to finance aligners for your teeth and they also accept HSA, FSA, and CareCredit.
Zebit
Zebit is another buy now pay later store with no credit check. They offer up to $2,500 interest-free credit to shop with in their Zebit market. To be eligible, minimum requirements include being over 18 years old and actively employed, retired, or disabled with benefits. While Zebit may validate your income and/or employment, no FICO score is needed.
Related Questions
Are Monthly Payments the Same as Buy Now Pay Later?
Yes, monthly payments and buy now pay later are the same thing. It's just a matter of terminology. No credit payment plans are a great way to finance your purchases without paying any interest.
Will Your Credit History Affect Your Approval for a Buy Now Pay Later Account?
No, your credit history will not affect your approval for a buy now pay later account for most stores. This is because most stores that offer this service do not conduct a hard credit check. This means that your credit score will not be impacted at all.
Will Major Credit Bureaus Be Notified of Monthly Payment Plans?
Most monthly payment plans will not report to the major credit bureaus. This means that your credit score will not be impacted by these payments. However, there are some exceptions. If you're unsure, it's always best to contact the store directly to ask.
How Can I Fix My Bad Credit Score?
There are a few ways to fix your bad credit score. You can get a secured credit card, which is a credit card that is backed by a deposit you make. This deposit acts as collateral in case you default on your payments. You can also try to get a co-signer for a loan or credit card. This person will be responsible for making the payments if you cannot. Finally, you can try to negotiate with your creditors to have late payments removed from your credit report.
Buy Now Pay Later Instant Approval Shopping Summary
By using some of these buy now pay later sites, you can save time and money. Not only are they convenient, but they also offer ways to spread out your payments and use payment installments if your waiting for direct deposit times in your bank account or waiting for your starter check to clear the bank.
Many of these stores also have buy now pay later apps no credit check options as well. Installment pay plans are a great way to spread out the cost of your purchases. You can use pay as you go plans for buy now pay later catalogs with instant approval.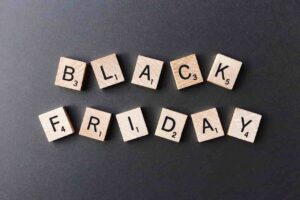 Additionally, if you have bad credit, there are several buy now pay later catalogs for people with bad credit. This is a great way to shop now and pay later especially during a recession. Or, you can check out online shopping stores that accept pay with eCheck transactions. Nowadays, there is a fit for everyone's financial situation when it comes to shop now and pay later sites.
Related Resources
Visa Provisioning Service Offers Convenience & Flexibility
How to Get Free Audiobooks & eBooks [Listen for Free]
Best Appliance Stores That Accept Snap Finance
Instant Online Check Cashing: Best Apps & Services
20+ Online Stores That Accept Cash App