This post may contain affiliate links to products that I recommend and I may earn money or products from companies mentioned in this post. Please check out my disclosure page for more details.
---
People often associate sending transactions online anonymously with criminal activity. However, there are many other valid reasons you may want to hide your identity when sending cash online, from protecting yourself from spamming and cyberattacks to privacy reasons. The truth is you can send money anonymously on PayPal. Whatever your reasons may be, this information is for you.
To send money anonymously on PayPal, you can create a business account on the platform and send money from your business's name, not yours. Or, you can break a few rules in PayPal's User Agreement by creating a fake account with a name and email address that you don't mind sharing with recipients. 
In the rest of this post, we'll explore how you can use these two methods to send money anonymously on PayPal and the risks associated with each. We'll also look at other ways to transfer money from your PayPal account to an individual/organization using widely accepted third-party platforms, so be sure to read to the end.
Can You Make Anonymous Payments on PayPal?
As long as you have a Personal PayPal account, PayPal will always share your name and email address with the recipient in the transaction details, checkout, and status email whenever you send money through the platform. In other words, anyone you send money to can see these personal details from their end. Why? Well, this is a part of PayPal's efforts to stop the platform from being used for unlawful acts, like funding terrorism or money laundering. A lot of people make money with PayPal legally, but some do use it as a way to fund bank accounts, pay for online and offline interactions, and fraudulently receive money online. 
Is there any way around this?
Is it possible to send anonymous payments?
Can you somehow send money through PayPal without sharing your private information such as name and email address? 
The short answer is yes. There are two ways you may be able to send money on PayPal without sharing your personal information. The first one is creating a business account with details that you don't mind sharing with the recipient, and the second method involves creating a pseudo (AKA fake) PayPal account. 
using this form of payment is an alternative to debit card declined transactions.
Understand that even these two "anonymous" ways of sending money don't exactly live up to their adjective because they both involve disclosing a name and an email ID address. The only difference is that the disclosed information won't be your actual personal details; which is what you're trying to hide in the first place.
With that out of the way and your expectations managed, let's discuss the two crafty ways you can send money via PayPal without sharing your personal information with the recipient.
How To Send Money Anonymously on PayPal by Creating a Fake Account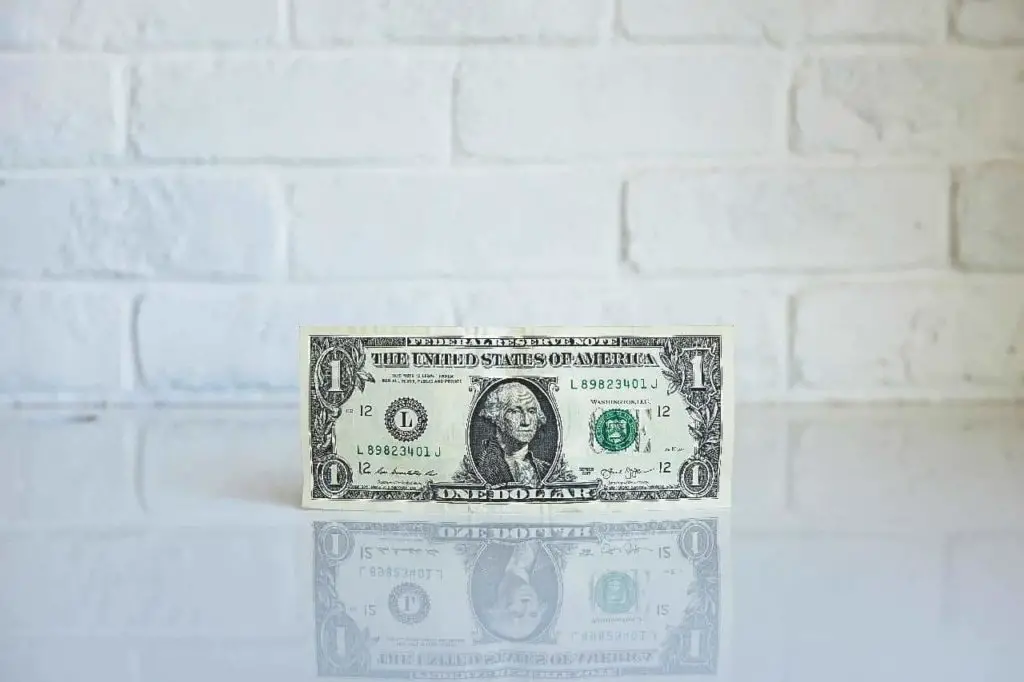 Before we proceed, let's talk a bit more about this method because it comes with a few risks. 
Risks of Creating a Fake PayPal Account
First off, creating a fake account violates PayPal's terms and conditions. At the very least, it breaches the stipulations laid out by the Know Your Customer guidelines (KYC), which are part of the broader Anti Money Laundering Laws.
Your Account Gets Flagged and Limited/Closed
The Know Your Customer requirements that PayPal and other institutions in the banking sector have to comply with is confirming that their customers are whom they claim to be. Anonymous transfers (your digital privacy) for online transactions in the PayPal community won't comply with Know Your Customer requirements. So when you sign up on PayPal with a fake identity, you put the company in violation of these stipulations. Since that usually spells trouble for PayPal, they'll check now and then to verify that all existing account owners have registered using their real identities and own bank account. 
If your account gets flagged during these periodical checks, it may be closed or limited (meaning you'll be banned from making any online transactions). You don't want this to happen with your transferred money still inside. You'll likely end up losing it because PayPal typically requires proof of identity (which you can't provide because it's a fake account) to free up money held in a frozen account.
Transaction Limit
The second risk associated with using a virtual account or fake account to send money via PayPal is that there's always a limit to how much you can transact. Once your transaction history and sales/payments hit a certain threshold, PayPal will need to ID you by requesting specific personal documents. If you can't provide these, your account may be frozen or closed altogether. 
Despite these risks, many people still use fake accounts to send money without revealing their actual identities. While there are a lot of advantages and disadvantages to online banking, concealing your identity is not one of them. If you need evidence of this, check popular forums like Reddit. In the end, it's all about how much you're willing to risk to protect your identity. 
If you don't mind breaking some rules and risking your money to get what you want, here's how you can use a fake account to send money anonymously on PayPal:
Requirements You Need
Before starting, make sure you have the following things ready:
A legitimate, verified PayPal account: This will be your source of fundsーwe're sending money, remember? Alternatively, use a virtual credit card for funding or a prepaid gift card.
A second fake account: The pseudo account doesn't need to be verified. It should be linked to a throwaway email address (not the one you used to create your legitimate account). Have a fake name and physical address not connected to your external accounts or services online.
How To Send Money Anonymously on PayPal With a Fake Account
With everything ready, follow these steps whenever you need to send money on PayPal without revealing your real identity:
Send money from your real account to your fake account (inter-account transfers on PayPal are free, so don't worry about the charges).
Login to the fake account and send funds to your desired recipient as usual. 
Repeat as necessary (and pray that the PayPal team takes years to flag your account).
Tip: Don't wait too long between steps one and two. You don't want your money sitting too long in the fake account and risk losing it if the account gets suspended or banned by PayPal. You can always create a new PayPal account for free, but you can never recover your money when a fake account gets limited or closed.
How To Send Money Anonymously on PayPal by Creating a Business Account
Creating a business account is another way to send money on PayPal without revealing your identity. If making a fake account is too unethical or risky for you to stomach, this can be a great alternative. It's more "by the book" and comes with no chance of losing your money due to a suspended pseudo account.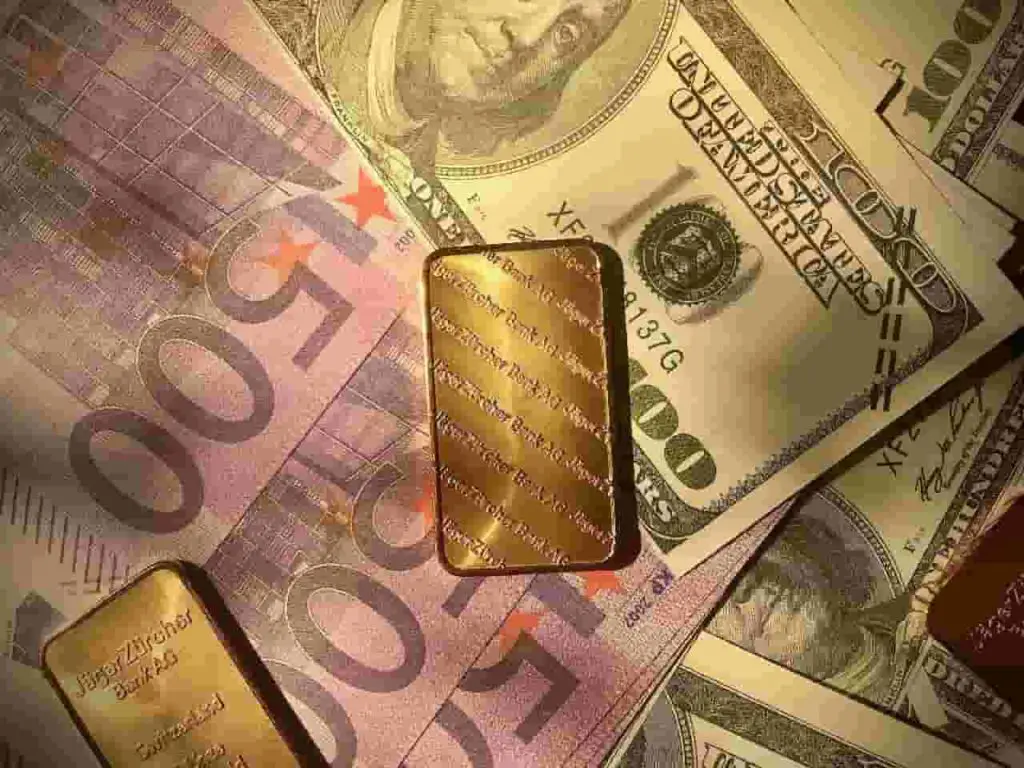 With a business account, you're at liberty to use your desired "business" name and email address. This way, your personal information won't be shared with those you send money to. Instead, it'll be the name and email address of your business that appear. Note that the business name you choose doesn't have to represent an actual business or destination place. In other words, you don't need a business license to create a PayPal business account. 
How should you go about getting a business account? The steps involved will depend on whether you're looking to convert an existing PayPal account to a Business account or want to create a new one from scratch. 
Let's review the steps involved in each scenario.
How To Create a PayPal Business Account From Scratch
To create a new business account on PayPal, follow these steps:
Visit the PayPal website and click on "Sign up" (If you're already logged into your current personal account, log out first). You'll be redirected to a different page asking you to select the type of account you want to create.
Select "Business" and enter the email address you'd like to use for your account. Since the aim is to protect your email address, you'll want to avoid using it here. 
At this point, you'll be shown optional paid plans. If you're looking for no-cost simplicity, click on the "Get Started" button under the Standard option.
On the "Business Type" section, you'll find a drop-down menu. Click on it and choose your preferred business type: sole proprietorship or individual are solid options for most people.
After making the above selection, continue the account creation process until you come across a page that requires you to enter your business name. This will be under a field titled "Name to appear on your customers' payment." Enter the business name you'd like the people you send money to see. 
Finalize creating your business account by answering a few questions about your business and start sending payments without disclosing your personal information.
Remember that you'll be required to provide your real name, address, and phone number in step five above. Don't lie about these, as PayPal will find out and probably suspend or close your account altogether. In case you're worried about this info appearing in transactions, it won't: that's the beauty of a business account.
How To Convert an Existing PayPal Account Into a Business Account
If you already have an existing personal PayPal account and want to use it for your transactions without revealing your personal information, converting it to a business account can be a solution. The best part is, this conversion is free. Here's how to go about it:
Login to your personal PayPal account like you usually do.
In the navigation menu, locate "Profile" and click on it.
You should be able to see "My Settings," indicating that your account type is Personal. Right next to it, click on a link that reads "Upgrade my Account."
You'll be directed to a page titled "Upgrade Your Account," describing what you can do with a Premier account and a Business account. On the bottom, click on the "Upgrade Now" button.
After the above step, you'll be looking at two options for the type of PayPal account you'd like to upgrade to a Premier Account or a Business Account. Choose the Business Account option.
PayPal will request that you key in some information about your business to complete the conversion. Do that, and you're all set.
How to Change Your Business's Name on PayPal
If you already have a Business account (instead of a Personal account) that bears your name and want to prevent PayPal from sharing that info with recipients whenever you send money, there's a way around that, too. PayPal allows users with Business accounts to change the name of their business. Here's how to go about it:
Click on the "Account Settings" icon (you'll find it next to "Log Out").
Under "Business Profile," find "Business Information" and click on it. 
On the right side of the page, locate Update and click on it.
Near the company logo, click on the Edit link.
Click on Change under your current business name and key in your new business name.
Remember that, depending on the name change you're looking to make, PayPal may ask you to upload some documentation, so be ready for that.
Will My Bank Account Identity Be Shared With PayPal?
If you are trying to easily send money anonymously online via PayPal, you may be wondering if your bank account identification will be shared with PayPal. All PayPal account holders have a unique email address and password, so your bank account information will not be shared with PayPal. They can't track you down that way.
Another option might be using starter checks since they do omit your address, but the bank can easily trace this back to your identity with account and routing numbers.
Other Ways To Send Money Anonymously From Your PayPal Account
In case the two main solutions we've discussed above don't cut it for you, there are other ways you can send money from your PayPal account (regardless of which type you have) to individuals or organizations. 
The difference is, the methods we're about to discuss in the next section involve using third-party platforms to send money online, while the two solutions we discussed earlier don't.
If you don't mind that, here are other creative ways to send money from your PayPal account without disclosing your personal information to the recipient:
Use Payeer
To use Payeer to shield your identity from your money recipients, use your PayPal account to fund your Payeer account and then send money through the latter. In such a setup, Payeer acts as a payment gateway in that it breaks the financial trail between you and your recipient. You remain and stay anonymous because all you're doing is paying money to Payeer (meaning any financial trail you create is between you and the service provider) to hand it over to your recipients. 
Payeer accepts various cash payment methods, too, meaning you can use other sources to fund your account besides your PayPal balance. These options are also extended to withdrawal, meaning your recipients will also have the same diverse options for choosing how they'd like to receive their money. This is a great option for how to tip your uber driver with cash!
Use an Anonymous Digital Wallet
When most people hear about using Bitcoin to send money, they get discouraged because they think it's awfully complicated. However, the truth is that it's the future of money and pretty simple. You don't even need to know what Bitcoin is, how exchanges work, or any other nitty-gritty details about digital cash to send and receive money using a digital wallet.
For illustration, let's assume you're looking to send $500 to someone anonymously through a digital wallet. To do that, you only need to purchase Bitcoin worth that amount and pay with your PayPal account. 
The Bitcoin will be stored in an e-wallet, from where you can easily transfer it to your recipient anonymously. All they need to do is convert the Bitcoin back to cash, and they have their money without knowing some of the personal information PayPal typically shares with money recipients.
To get started, head over to LocalBitcoins and create an account. This site gives you multiple ways to pay for your Bitcoin, and the same options are extended to those looking to withdraw. If you find yourself needing help, you can always consult their short video tutorials. You can do all of this with an email id and an internet connection. 
Use Money Transfer Services
Western Union is a classic example of money transfer services that allow people to send money anonymously. Since it's arguably the most familiar name to many, let's use it to represent other similar services in this illustration.
Check out where to get a money order near me for physical locations. To send money online anonymously using Western Union as a third party, start by transferring the amount you're looking to send from your PayPal account to your Western Union account. Once the money is in your Western Union account, you'll have the option of transferring the money directly to the recipient's account without revealing your identity or using a forwarding agent to have the money delivered to their mail address. Know the differences between cashier's check vs certified check as those may be options.
Use a Donation Service
Making donations is one of the primary reasons people want to send money anonymously. If you've ever donated only to receive endless requests to give more, you know how important it is to protect your identity when giving to charity.
Luckily, several platforms allow people to make fully anonymous donations. JustGive is a prime example of such organizations. When you use the platform to donate, you're given the option of entering your name and a personal message. If you want to remain anonymous, all you need to do is leave this part blank. The donation transaction will still go through.
Use Prepaid Gift Cards
Using prepaid gift cards (see our cardcash review) is always an option for sending money anonymously. The sender purchases the card in advance and loads it with their own funds, typically from a credit or debit card. Once the gift cards are purchased and loaded, they can be given to friends and family who want to send you a present but don't know what your favorite things are. You can also use a virtual credit card as well.
There are also prepaid Paysafecard vouchers you can buy if you want to send money anonymously. Some places that sell prepaid Paysafecard vouchers are companies like Amazon.
PayPal Anonymous Online Payment Methods
As we've seen throughout, it's almost impossible to send money anonymously from a Personal PayPal account without breaking the rules. The only way to do that is to create a second Personal account with a fake name and email address, which violates the User Agreement and may cause your account to become frozen. It can be a bit cumbersome for a person to open a fully anonymous account to transfer money. 
A more "by the book" way to send money anonymously is to create a PayPal Business account with an email address and name that you don't mind sharing with those you send money to. Alternatively, you can upgrade your existing Personal PayPal account to a Business account.