Visa Provisioning Service Offers Convenience & Flexibility
This post may contain affiliate links to products that I recommend and I may earn money or products from companies mentioned in this post. Please check out my disclaimer page for more information.
---
There is no question that Visa provisioning service provides flexibility to customers. When thinking about credit cards, mobile devices, and the provisioning services that they provide, there is no question why Visa is considered a leader in the industry.
Visa could be considered the forefather of licensed general-purpose credit cards. It was originally named BankAmericard, but took on the brass Visa nameplate in 1976.
Almost 50 years later, Visa is still around offering the best technology and best services to their customers including their visa provisioning service and the latest consumer payment options. As the future of money evolves, so will the merchant payment process.
This article will explain what is Visa provisioning service and how it benefits consumers with flexibility and convenience.
What is Visa Provisioning Service?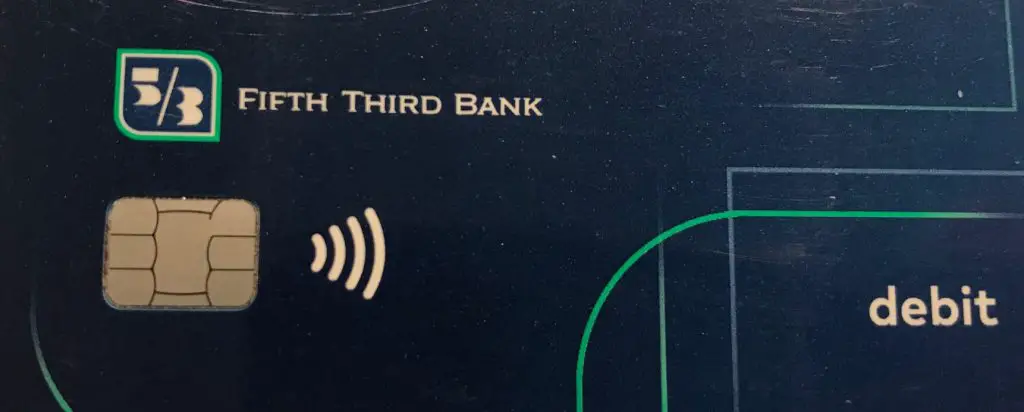 You are probably wondering what is Visa provisioning service? Well, it has a lot to do with technology and how payment transactions are completed by consumers.
To explain it in common language, it is the way a consumer would pay for a purchase at a register or point of service terminal without contact (meaning contactless).
The majority of payment transactions are completed via their mobile phone.
When you walk up to a terminal to make a payment and swipe your phone close to the credit card transaction terminal, the payment is processed without touching or inserting your credit card into the merchant credit card reader.
This is what is known as contactless transactions.
Visa provisioning service is the reason that those transactions can occur. This service is possible on mobile networks and mobile phones who have the NFC feature.
The acronym NFC is known as near field communication which is a form of wireless technology. This wireless technology is much shorter than your wireless router for internet for example.
NFC is a short-range wireless technology which makes sense. A consumer wouldn't want a large wireless field for this for a lot of reasons.
The main reason would be that it could be possible that a consumer might accidentally pay for someone else's purchase at a store if their mobile device came in close enough range to their point of service terminal and the purchaser's payment information was picked up.
Although there are safeguards in place to prevent this from happening.
These purchase transactions are all made over the air via wireless technology.
Related Article: 67 Buy Now Pay Later Stores Online [No Credit Check]
How Does Visa Provision Service Work?
You might have a lot of questions when it comes to how does Visa provisioning service work. As stated above, the backbone of this technology includes the NFC feature.
You do need this short range wireless technology for the transaction to occur. But, you also need another key aspect. That key aspect includes the NFC chip enabled on the mobile device.
If your mobile device doesn't have the NFC chip embedded, you cannot use the NFC technology.
Your mobile device has to be compatible with NFC technology.
When you go to pay for a transaction, you have to authorize the mobile payment transaction that is requested from the merchant.
Usually a text code is sent and you have to provide that text code for authentication of the purchase.
Information is exchanged over-the-air and the details of your transaction are provided along with conformation of the charge placed by the merchant.
Related Article: Bank Direct Deposit Times: What Time Does Direct Deposit Post?
Visa Provision Service for non-Visa Payments
You can also use the Visa provisioning service for non-Visa payments. There are other features such as being able to view the mobile transactions that have occurred to your mobile device.
When considering flexibility and convenience, this is a great feature for the consumer. Being able to download the transactions and applications to a smartphone is a great convenience for anyone.
Think of attending sporting events where your ticket has been downloaded into your mobile device automatically after payment.
Or being able to use your transit and commuter bus and rail ticket each month that is stored on your mobile phone.
This convenience and flexibility has all been made possible because of NFC and OTA communication.
Related Article: Instant Online Check Cashing: Best Apps & Services
Companies That Use Visa Provisioning Service US
There are a lot of companies that use Visa provisioning service in the US for mobile and financial transactions.
Starbucks is one such company that uses provisioning services and tokenization for purchases. Amazon also uses a tokenization process too.
Additionally, there are other companies as well such as Samsung Pay, Google Pay, and other types of mobile wallets. Google wallet is an example.
Some of the other companies are listed below.
Related Article: 33 [Best] Places to Get Money Orders Near Me
Visa Provisioning Service Apple Pay
Apple Pay does use Visa provisioning service. Visa does provision the token only once when setting up your Apple Pay. Once your card is ready in Apple Pay, you won't see Visa provisioning after your card is ready to use.
Also, when you get a new Apple iPhone or Apple watch, provisioning a token will occur again if you are adding the same card to another device.
Visa Provisioning Service Netflix
A lot of people want to know does Netflix use provisioning service?
The answer to that questions is yes. Netflix DOES offer tokenization transactions now which offers convenience for everyone.
A lot of people complain about a Visa provision service charge and a zero dollar authorization that they see on their Visa pay statements.
However, this is just part of the Visa provisioning service and it's completely normal.
Related Article: How to Make Money with PayPal [Fast]: Best Apps & Hacks
Looking Forward on Visa Provisioning Service
Being able to make mobile payments at merchants is a great step towards flexibility and convenience for consumers.
There are a lot of places and stores that allow mobile payments. This has all been made possible because of Visa and the technology they have been working on for years.
Visa provisioning service and mobile pay are a win in the prevention of credit card theft and fraudulent charges as well.
Making payments through Apple Pay and Google Pay and Google wallet eliminate the need to carry a physical credit card on you anymore.
Every day, more and more stores such as Starbucks allow provisioning service and mobile payments.
This trend will only continue in the future as more and more merchants realize the benefits of Visa provisioning service US going forward.