This post may contain affiliate links to products that I recommend and I may earn money or products from companies mentioned in this post. Please check out my disclosure page for more details.
---
Walmart is one of the largest and most successful companies in the world. With over 2 million employees, it's no wonder why so many people are curious about what it's like to work for the retail giant. In this post, we'll explore what it's like to be a Walmart employee, from pay and hours to benefits and job satisfaction.
Does Walmart Pay Weekly or Biweekly?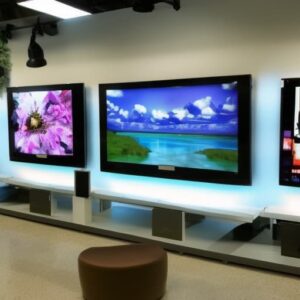 Walmart compensates and pays its employees on a biweekly basis. This means that every two weeks, Walmart employees receive their paychecks. Walmart does not pay its employees weekly. Walmart, along with many other major companies, pays its hourly employees twice a month. This method of payment is known as bi-weekly or every other week. For example, if an employee works from November 1st to 14th, they will be paid on the 15th or 16th of the same month. Two months out of every year will have three pay cycles due to how the calendar falls.
Does Walmart Distribution Center Pay Weekly or Biweekly?
The same payment method applies to Walmart Distribution Center employees. All Distribution Center employees receive their paychecks on a biweekly basis.
What is Walmart's Pay Schedule?
Walmart pays employees on a bi-weekly schedule. All Walmart associates receive their paychecks on the same day of each pay period, which is generally two weeks apart. In 2022, most salaried and full-time hourly associates are paid on Thursdays.
Walmart's Pay Schedule with pay dates is below.
Walmart Pay Schedule with Pay Dates for 2022
Walmart Pay Dates for 2022
| | | |
| --- | --- | --- |
| January 6th, 2022 | January 20th, 2022 | February 3rd, 2022 |
| February 17th, 2022 | March 3rd, 2022 | March 17th, 2002 |
| March 31st, 2022 | April 14th, 2022 | April 28th, 2022 |
| May 12th, 2022 | May 26th, 2022 | June 9th, 2022 |
| June 23rd, 2022 | July 7th, 2022 | July 21st, 2022 |
| August 4th, 2022 | August 18th, 2022 | September 1st, 2022 |
| September 15th, 2022 | September 29th, 2022 | October 13th, 2022 |
| October 27th, 2022 | November 11th, 2022 | November 23rd, 2022 |
| December 8th, 2022 | December 22nd, 2022 | |
Walmart Pay Schedule with Pay Dates for 2022
Additional information on Walmart's pay periods can be found here. Please check with Walmart for additional information.
Walmart Pay Schedule with Pay Dates for 2023
Walmart Pay Dates for 2023
| | | |
| --- | --- | --- |
| January 5th, 2023 | January 19th, 2023 | February 2nd, 2023 |
| February 16th, 2023 | March 2nd, 2023 | March 16th, 2023 |
| March 30th, 2023 | April 13th, 2023 | April 27th, 2023 |
| May 11th, 2023 | May 25th, 2023 | June 8th, 2023 |
| June 22nd,2023 | July 6th, 2023 | July 14th, 2023 |
| July 20th, 2023 | August 3rd, 2023 | August 17th, 2023 |
| August 31th, 2023 | September 14th, 2023 | September 28th, 2023 |
| October 12th, 2023 | October 26th, 2023 | November 9th, 2023 |
| November 22nd, 2023 | December 7th, 2023 | December 21st, 2023 |
Walmart Pay Schedule with Pay Dates for 2023
Does Walmart Hold Your First Paycheck?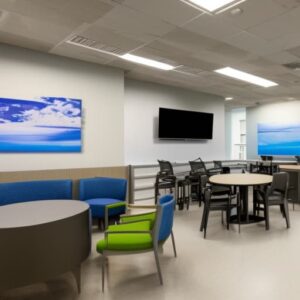 Walmart will not keep or hold your first paycheck. When you are hired, your first paycheck will be available on your regular pay date. If you have a direct deposit setup, it will be deposited directly into your bank account. It is important to note that if you are hired during the middle of a pay period, you may not receive a full check on your first payday.
If you don't have a direct deposit set, you can use many of the instant online check cashing apps available. You can also use Walmart's Cash Back Program to have your check cashed at any Walmart store.
Review the Walmart check casing policy for additional information.
What Are Average Walmart Employees' Weekly Pay?
The average hourly wage for a Walmart employee is $21.23 per hour. This means that, on average, an employee working 40 hours per week will make $849.20 per week before taxes. However, there are some factors that can influence how much you make as a Walmart employee, including shift differentials and bonuses.
What are the Benefits of Working at Walmart?
Walmart offers its employees a variety of benefits and perks in addition to competitive wages. These benefits include health insurance, 401k retirement plans, stock purchasing options, vacation time, and discounts on purchases from Walmart stores and Sam's Club locations. Employees also receive additional discounts through their Associate Discount Card.
Employees can also take advantage of Walmart Academy training programs for professional development opportunities. This program provides employees with the skills they need to succeed in their roles and advance within the company.
How Do Walmart Employees Feel About Pay and Hours?
Overall, most Walmart employees feel satisfied with their pay and hours of work. Surveys show that the majority of Walmart employees feel appreciated and valued by the company and are happy with their wages. Many employees have said they like working for Walmart because it provides them with a sense of purpose, flexibility, and stability.
In addition to enjoying their wages, employees also have a wide range of work hours to choose from. They can work full-time, part-time, or even temporary positions that fit into their schedules. This flexibility has been praised by many Walmart employees who appreciate the ability to find a job that fits into their lifestyle.
How Do Walmart Employees Receive Their Pay and Get Paid?
There are a few different ways Walmart employees can receive their pay. They can choose to be paid by direct deposit, check, or prepaid debit card. The most common way for associates to get paid is through bank direct deposit times, which generally take one to two business days for the money to appear in their account. The prepaid debit card method allows them to have access to their wages faster and more conveniently than the other methods of payment.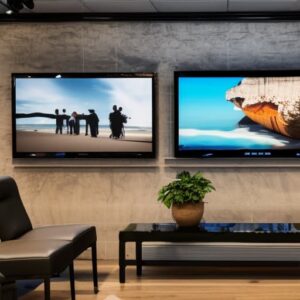 Walmart also offers a payroll app that associates can use to manage their paychecks and track their hours worked. With this app, they can view their current paycheck status, make changes to deductions and withholdings, view past pay stubs and tax forms, and much more.
How Walmart Employees Get Paid with the Even App
As a response mainly to Covid, Walmart has implemented a new app called Even. This allows Walmart employees to access their pay on demand and break it up into smaller payments throughout the month instead of receiving one lump sum when employees are paid on their pay date. By using the Even app, employees can receive pay weekly or once every two weeks if they choose. To use this app, associates must sign up for an account and link their bank account so that they can get paid immediately after each shift. They are also able to transfer money to acquaintances, split meals with co-workers, and request advances if necessary.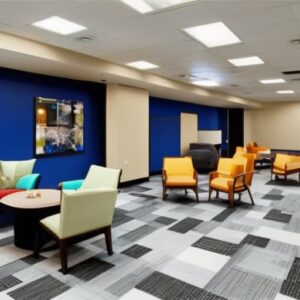 The Even app helps employees budget their money better due to requesting a certain amount of their Walmart pays ahead of the employee's pay date. This helps them avoid financial stress and be more mindful of how they spend their wages.
Related Questions & FAQs:
Does Walmart Pay for Orientation?
Yes, Walmart will pay employees for orientation and training. Be sure to check with the store manager to ensure you are paid for any training and orientation sessions.
Does Walmart Offer Bonuses?
Yes, Walmart offers bonuses to their employees based on performance. Employees can earn a bonus after completing certain tasks or achieving certain goals in their job role. These bonuses may vary depending on the position and the employee's performance. Be sure to speak with your supervisor if you have questions concerning bonuses at your workplace.
How Much Does Walmart Pay Their Employees?
Walmart pays its employees a wide range of wages depending on the position they hold. The minimum wage for Walmart associates is $11 per hour, and some positions pay up to $17 an hour or more. Salaried employees may earn even higher wages based on their experience and responsibilities in the company. Be sure to speak with your supervisor or HR representative if you have any questions about your specific salary or wage rate.
Related Resources