This post may contain affiliate links to products that I recommend and I may earn money or products from companies mentioned in this post. Please check out my disclosure page for more details.
---
Credit cards are great tools to help you build a positive credit history. Using credit cards is also a major online shopping advantage for consumers. There are various types of credit cards out there, and financial institutions from coast to coast — including credit unions and banks — offer them. That said, you may assume that having a bank account is a prerequisite to getting one. But the question is can you get a credit card without a bank account?
You can get a credit card without a bank account. Approval for a credit card is based on factors like creditworthiness and income. However, some banks make it easier for their current customers to qualify and get approved for credit cards. It's not a requirement, but it's a smoother process.
In this article, we'll walk you through how to get a credit card without a bank account, the different types, how they work, and how to use them properly to establish and build your credit.
How To Get a Credit Card Without a Bank Account
Getting a credit card without a bank account can be somewhat intimidating, but there are some benefits of doing so. For instance, when you have a bank account tied to your credit card, banks have what's called the "right to offset." This essentially means that they reserve the right to take money from your bank account to cover your credit debt whenever you're past due on the card.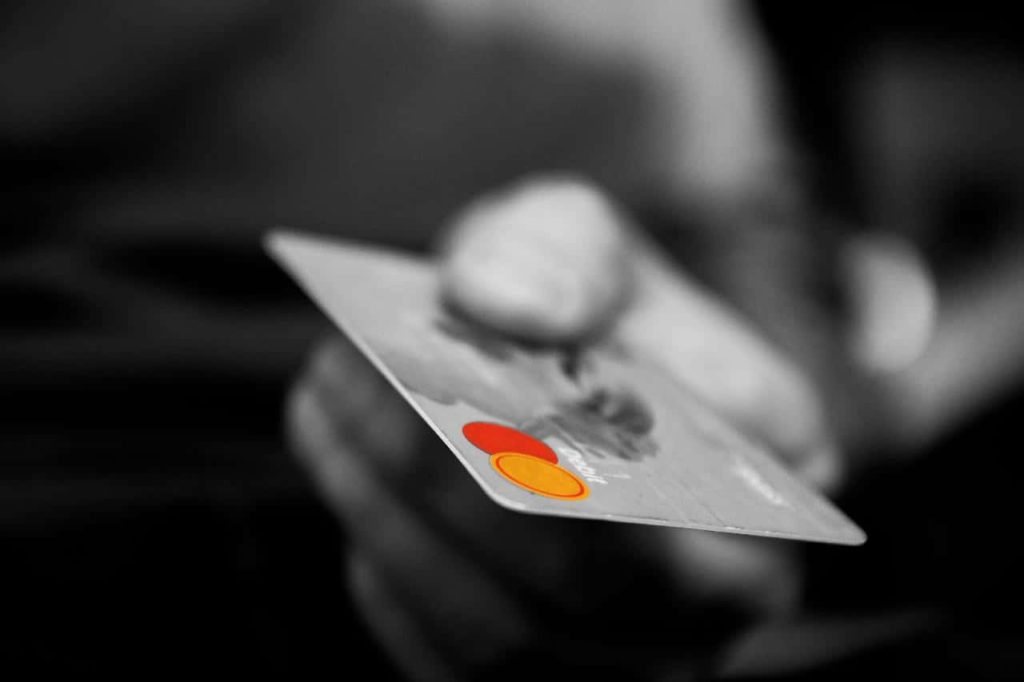 Another obvious benefit is that you aren't opening unnecessary accounts in your name just to obtain credit. By not having a bank account, you avoid excessive fees, regulations on direct deposit times, and added stress. 
Additional benefits of getting a credit card without a bank account include:
There is no need to make a minimum deposit into your account to get a credit card (you will still be required to make monthly minimum payments).
No risk of overdraft and falling behind on debt.
One less place for identity theft, as the only information you're giving away is your social security number when applying.
There are check cashing apps that don't use Ingo that you can use instead of going to a bank.
Finally, without having an active bank account, there's no chance that they can take any more than their allowed percentage or amount from it every time the due date rolls around. 
Here's how to get a credit card without a bank account:
Research Banks Offering These Cards
First, you need to find a bank that doesn't require an account for approval. There are a lot of places that offer instant online check cashing besides a bank so bank accounts are not necessary. Finding banks without an account requirement for credit card approval is not difficult. This step is as simple as looking on their website or giving them a call. However, don't become discouraged if you notice they ask about a bank account on their application. 
This is a standard prequalification question and doesn't guarantee that the card company or financial institution will reject your application. We've found that more prominent banking institutions like Wells Fargo, Chase Bank, and American Express tend to have less stringent rules regarding banking requirements.
When researching banks that offer credit cards without a bank account, you'll also want to look for the following criteria in your research:
The bank doesn't charge an annual fee.
There is no minimum income requirement (although there may be a maximum income requirement).
You can avoid paying any fees by signing up for paperless statements and opting for overdraft protection.
Learn About Payment Options
Second, you need to research their payment options since you won't pay your bill through your bank account. See what is visa provisioning service to determine if that is an option.
Some things to consider when not paying your credit card account through your bank account:
Are there fees for using a payment center?
What are the options in your area, and do they require you to pay just by cash or is there another option like debit cards.
Can you pay with a starter check?
Do they allow you to pay in cash?
Can you pay at a payment center like at Wal-Mart or the bank ATMs? 
Consider a revolving credit facility
If you're looking for a secured card, what are the options for making the down payment? Then, you'll need to consider whether or not these options will work for you.
Compare The Top Cards
When you don't provide bank information when applying for a credit card, some companies may take it as a sign that you can't pay back the loan. This can leave you stuck with high-interest rates, minimal benefits, and a lower credit limit.
To avoid this, you should compare the cards before applying, taking advantage of pre-approvals that don't affect your credit score. Getting a credit card without contacting credit bureaus can be advantageous as your credit history won't be available.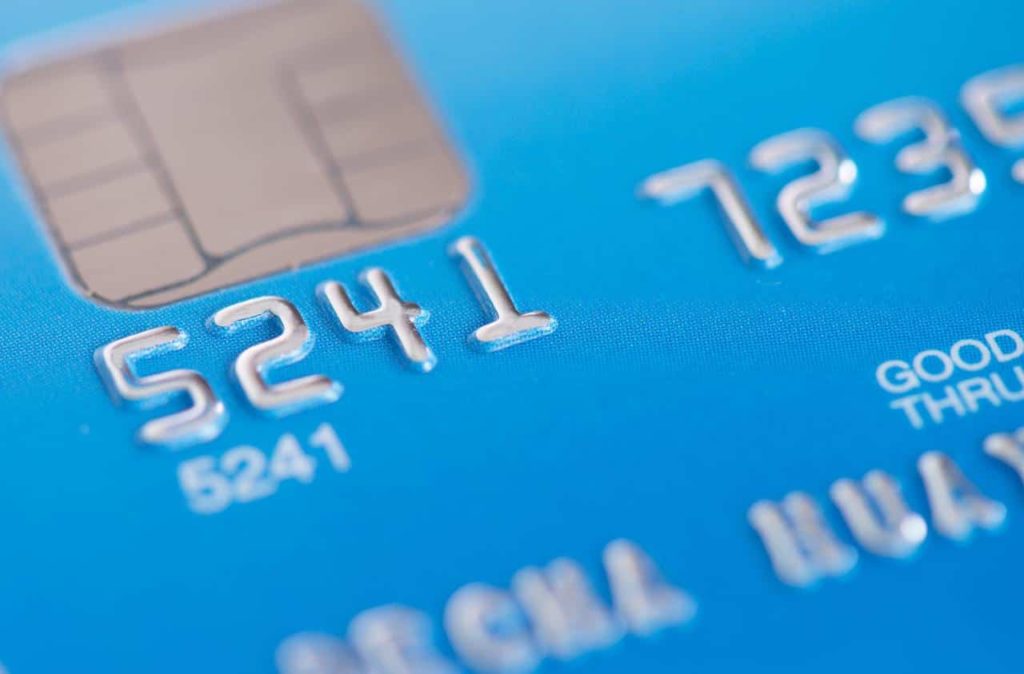 Though credit cards are great for building your credit score and credit history, they can quickly become a burden if you don't research before moving forward. 
Things to look for before choosing a credit card:
Benefits
What do you get out of using this card? Credit cards come with tons of benefits; you'll want to choose one that has the most value for you. 
Some common benefits are: 
Cashback 
Air travel miles
Discounts
Rental car insurance
Interest Rates
Interest rates are how credit card companies make money. The higher the interest rate, the more money they make each month if you don't pay your balance fully. So, you want to choose a card with the lowest interest rate possible. Also, be aware of low introductory interest rates that go up after the first year.
Fees
Fees are a less obvious way that credit card companies make their money at your expense. If you're not careful and read the credit card disclosures, you could face many unexpected fees. 
The most common are: 
Annual fee
Card replacements fee
Late fee
Balance transfer fee
Over limit fee
Cash advance fee
Returned payment fee
Expedited payment fee
Best Ways To Pay a Credit Card Without a Bank Account
Above we covered some options about payment options for your credit card balance without a bank account. Some of the best ways to pay your credit card when you don't have a bank account are:
Paying your bill in cash: This is an option at any branch office where you live, but it may be difficult if you don't have money access nearby (such as through a checking account). You could cash checks at Walmart. Follow the Walmart check cashing policy for this option.
You will need your ID and social security number when making this payment method, including cash or check. Using cash is an excellent way to have a prepaid account for purchases.
Transferring your balance to a checking account: This is an option if you have one and don't mind the interest rates. You will need some form of your ID when making this payment method, including cash, credit card transfers, or check.
Paying with another person's checking account information: Paying bills online may be possible through most banks today, but it will require that someone else has access to their bank account for authorization purposes. This could be a spouse who doesn't use much of their own money on credit cards (or anyone you can ask nicely). You'll also want them to know what they are signing up for by providing permission!
The safest way to pay your bill without a bank account might be the old-fashioned way: Sending checks to the credit card company. You can use third party checks or a bank account and routing number, but don't forget that those are the same as your checking information.
But will cancelling a credit card stop recurring payments? While you may not have a bank account, there are ways to pay your credit card bill even without a bank account. Making payments (no matter what form) is vital to your credit score.
Best Credit Cards That Don't Require a Bank Account
Finding the right card can be a big challenge in itself. Not only are there thousands of banking institutions, but each company typically has a handful of credit card options.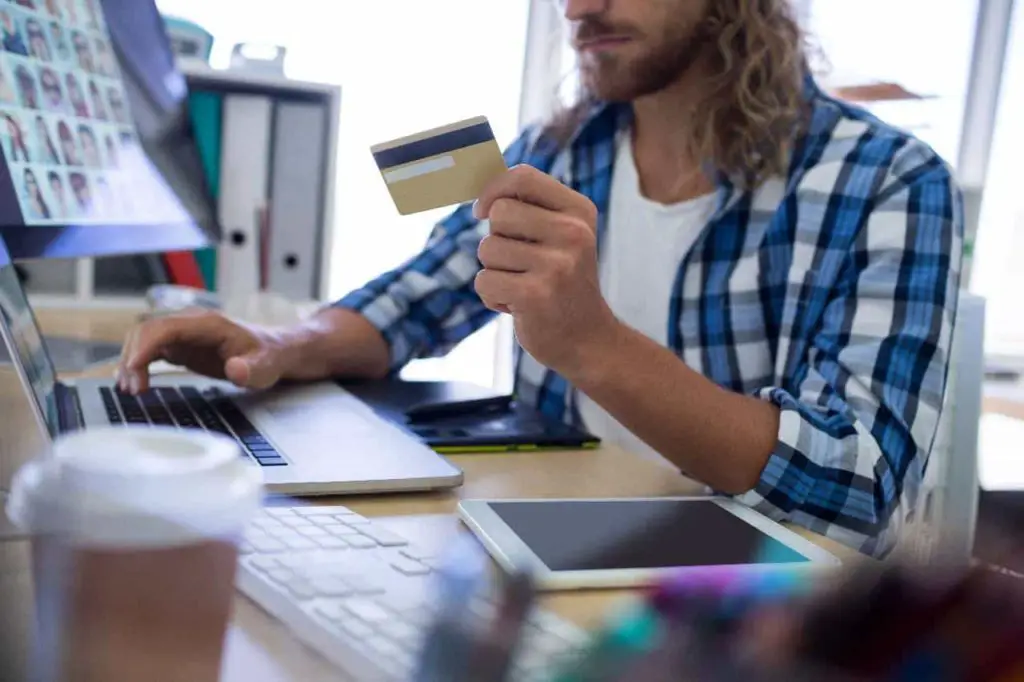 To take some of the guessing work out for you, we've provided our two top picks of credit cards that don't require a bank account.
Best Rewards Credit Card
The QuicksilverOne credit card from Capital One is a credit-building rewards card that doesn't require a bank account to be approved. With this card, you earn unlimited 1.5% cashback on every purchase. Also, you can pay your credit card in-branch and at Capital One branded ATMs. 
Some other features are: 
26.99% variable APR
$39 annual fee
Free access to credit monitoring via CreditWise
$0 fraud liability 
No foreign transaction fees
Best Secured Credit Card
The OpenSky secured credit card is one of the best credit card for people struggling to build credit or who don't have a bank account. When you apply for this card, you can make your deposit using a Visa or Mastercard debit card instead of a bank account, and they don't check your credit score when applying.  
Other features are: 
17.39% variable APR
$35 annual fee
Reports to all three credit bureaus 
No rewards
Department Store Credit Cards
If you are looking to make purchases at department stores, thre are many easy department store credit cards to get that will allow this. Many of these cards are for in-store and everyday purchases.
Other features include:
Instant approval
Rewards and extra discounts
No annual fees for some
Online Shopping Cards
There are also stores that accept afterpay that can be used for purchases. These are also good options for purchases if you do not have a bank account to make purchases with a traditional credit card.
Before You Apply for a Credit Card
After you've found the right issuer and credit card you want to apply for, it takes more than walking into a bank and filling out an application to get approved. You can prepare by knowing your credit score and having the correct information ready to provide. The related information you're providing to be approved should be accurate and right not to commit fraud. 
Here's what you need to do or know before you apply for a credit card:
Know Your Credit Score
First, you need to know where you currently stand so that there aren't any surprises when you apply. Whether you receive an application approval or not, applying for a credit card will shed a few points from your credit score. Knowing your score beforehand may help you find a card that you're more likely to get approved for, making those points worthwhile. 
Don't fret. There are tons of credit monitoring apps available that'll give you a realistic idea of what to expect. We recommend the myFICO app because it shows you the scores over 90% of top lenders use. Not only is it incredibly accurate, but it also automatically gives you a breakdown of specific lending scores like mortgages, auto loans, and — you guessed it — credit cards.
With your score in hand, you can improve your credit score yourself with easy wins.
Bring Your Identifying & Financial Information
Besides knowing your credit score, you'll need to have a couple of things handy before applying for a credit card like: 
Your identifying information: like social security card/number, driver's license or ID, DOB, address, name
Your financial information: like annual income, additional income/assets, monthly rent/mortgage payments, employer information
How a Credit Card Works
For first-time credit card owners (such as a college student), the credit card concept may be challenging to grasp. It's essentially a revolving line of credit, meaning you have a set amount of money loaned out to you that when you pay back, you can use again.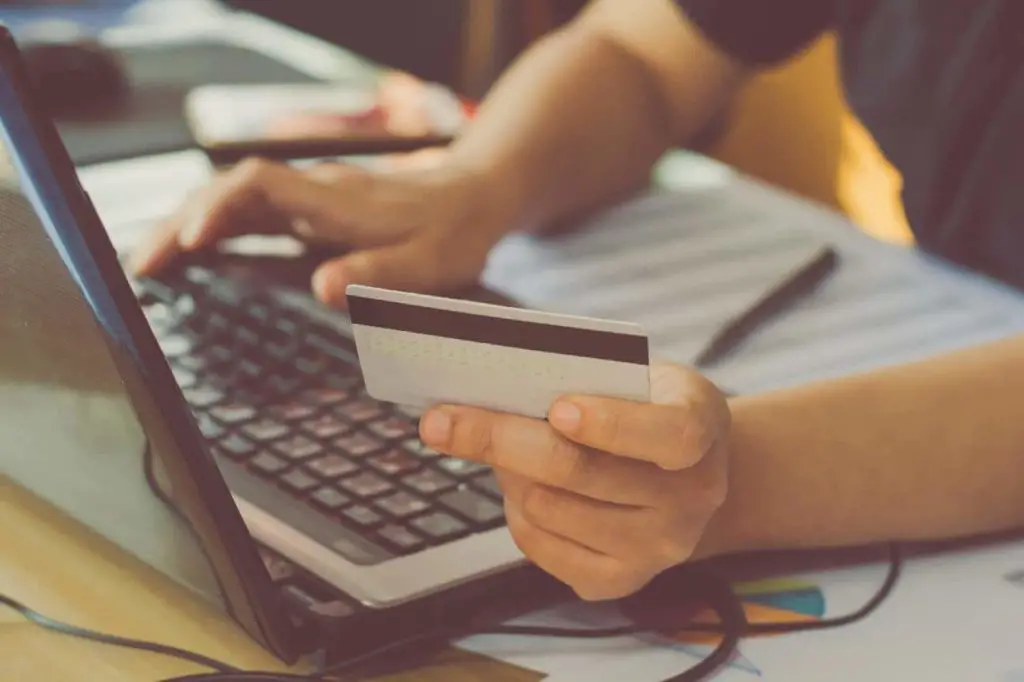 For instance, if you have a $500 credit line on your credit card, that means that you can spend up to $500 within a billing cycle on bills and expenses. As long as you pay that back, you can continue to use the card. However, if you don't pay that back in full before the end of the billing cycle, not only will you face and be charged interest, but you'll have less available credit to spend. In this example, your card's spending power will decrease affecting your financial health, and you will be limited in spending if you don't pay the bill every month. 
So if you spend $400 and don't pay the bill in full, you'll only have $100 minus interest charges to use the next cycle. And interest will be charged for every month that you hold a balance on your card. Each month, you'll receive a statement from your credit card company that details your purchases and balance, if applicable. When you have a large balance, it can be harder to pay it down since the interest charge is higher. 
What is an Annual Fee?
Another item to know about credit cards is what the annual fee is. This will vary by card, but it's something to consider when comparing cards on your list of potential credit cards.
Some expenses, like the annual fee and interest charges, can be avoided if you pay off your balance each month, so this might not matter as much for some people.
But others may want a low-cost card that offers an attractive rewards program or other features they need for their lifestyle without any annoying penalties along with them. For these people, there are options out there from reputable issuers.
You can get a credit card without annual fees, some major credit companies offer them.
What Does APR stand for?
The Annual Percentage Rate (APR) is often listed next to the intro offer details and gives consumers a better idea of how much they'll end up paying in total for the card.
Some cards also offer introductory offers, like 0% interest on purchases and balance transfers for 12 months.
How To Use Credit Cards Responsibly
To avoid credit issues, learn how to use credit cards responsibly. Experts advise that you maintain a balance of less than 30% of your total credit line. This will get you the maximum benefit to your credit score and ensures that you don't charge so much that you can't pay it back. 
You can calculate your current credit utilization ratio by dividing your balance by your credit line and multiplying by 100. So if you have a $500 credit line and a $400 balance, your utilization ratio would be 80%, well above the recommended amount. 
Using credit cards responsibly involves paying off the balance each month and trying to use your credit limit. Credit cards are essential for building or rebuilding credit, but if you want to pay down debt faster, consider transferring it from a card with high interest rates onto one of the low rates. With a transfer to a card with a lower rate, all that is needed are minimum monthly payments on time. Don't use buy now pay later no credit check instant approval as they can rack up interest.
You should also avoid using cash advances as much as possible because they come with very high-interest rates attached. And never max out more than 30% of your total available credit line because doing so will most likely hurt your scores–or worse yet, lead to bankruptcy when you get caught up in the cycle of paying late fees every month due to an unpaid bill.
For example, unpaid bills could be reported online, and when credit bureaus search your credit history, those reports will come up and portray bad credit. Using credit cards are a great way how to teach teens about financial responsibility while learning personal finance.
How Can I Build Credit Without a Bank Account?
If you get a major credit card without a bank account, you may be wondering if you can still build credit? The short answer is yes. However, the length of it depends on the type of account you have with your credit card company and what they're willing to do for you.
A common practice in building credit when without a bank account is asking that all payments be made by check or money order instead of electronically paying the bill through your checking/savings accounts which may not exist.
If this method isn't possible because there's an annual fee associated with making payments via mail, then try making small purchases each month (once per week) to keep up activity on the account while still avoiding high interest rates if at all possible.
This will also help create more data points since you'll be using other purchases throughout those week. This will increase how much history creditors will have on you.
In the long-term, if a checking account becomes available, it's essential to be mindful of how much is going in and out each. While there are a lot of advantages and disadvantages to online banking, maintaining a balance will help build up your credit score over time and avoid future fees from insufficient funds.
If this doesn't work for you or isn't feasible with where you live, try contacting nonprofit organizations that offer assistance. This could include churches, food banks, social service agencies, or low-income housing facilities that may provide financial counseling/help, leading to more permanent solutions.
The goal is always to get a lower interest rate and increase data points, so hopefully, creditors see improvement when they run reports. You don't need a credit card for everything. There are car rental companies that do not require a credit card for rentals, but it does help to have one.
Final Thoughts
Securing a credit card without a bank account can be tricky but can be made easier by researching beforehand. It's best if you also prepared by knowing your score, comparing cards, and using your card responsibly to change your financial future positively.
An unsecured card and a secured credit card both offer benefits and drawbacks. However, done adequately, they both can help you build credit history and a better credit rating.
When you don't have a bank account, learning about payment options for your credit card is vital to living a financially stable life.