This post may contain affiliate links to products that I recommend and I may earn money or products from companies mentioned in this post. Please check out my disclosure page for more details.
---
If you are looking for a passive way to increase your income you are not alone.
There are so many advantages these days with the rise of the Internet.
A person can buy airplane tickets online, have groceries delivered to their house, and even pay bills virtually (yes you can toss your checkbook out!)
Another advantage of the Internet  is that there are countless ways to make money online.
One of those ways is to complete online surveys with Survey Voices in your downtime.
By using the spare time you find yourself with every day, it is possible to make hundreds of dollars with online surveys.
This Survey Voices Review will detail if Survey Voices is legit, explain what Survey Voices is, and discuss the pros and cons to see if it's a good option to make money with surveys online.
By the end of this review, you will know why Survey Voices is one of our top best paid survey sites on our list.
Be sure to check out our links below to get current offers for signing up.
What is Survey Voices?
First of all the first thing we need to discuss in this survey voices review is to start with what exactly is Survey Voices?
Survey Voices is a site that directs users towards other survey sites for completing surveys.  It is also relatively new and only been around since 2016.
The important thing to know about Survey Voices is that it is not a direct survey site.  They do not provide the surveys to you directly rather they will direct you to other survey companies.
You can think of Survey Voices as being the middleman or a broker in the transaction.
Those other survey companies will provide the surveys to you and conduct the market research for companies.
Survey Voices does not conduct any market research.
How Do You Join Survey Voices?
Signing up for Survey Voices is very simple.  Once you confirm your email address, you will be redirected to a questionnaire which will ask you for demographics.
This will help determine which surveys are the best service for you.
These are referred to as "top paid surveys."
Once you are qualified, you will see a list of 10 to 20 survey sites that you match with.
If you are interested in signing up for Survey Voices you can do that here:  Sign up for Survey Voices
Is Survey Voices Legitimate?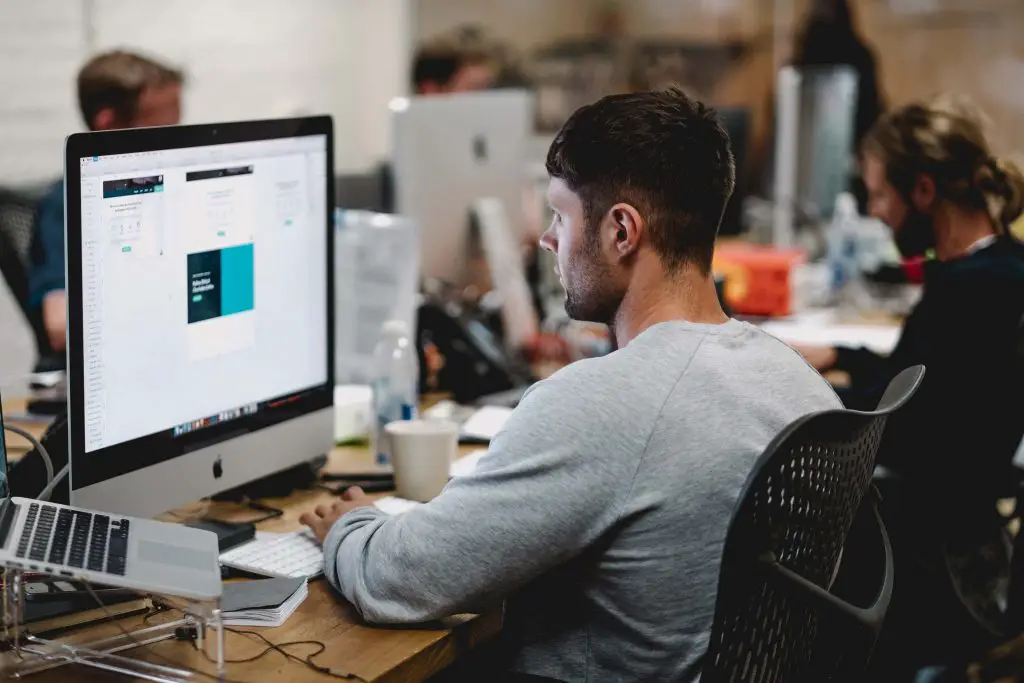 Survey Voices is a legitimate company but remember it is not a direct survey company.
They do not conduct their own market research.  That is one of the main differences.
Now if you are new to completing surveys online this may be a good option for you since you may not be aware of all the survey companies that exist.
Therefore it may be good to start with Survey Voices so you can learn all of the main survey companies that are out there.
However remember that they are a middleman and they are going to want to take a slice of the cheese.
Therefore, they will take a cut from referring you to these other survey companies.
Survey Voices Review:  Pros
There are a couple worthwhile pros when it comes to Survey Voices and we have detailed those below:
It's a matchmaker.  Survey Voices does the matchmaking for you by connecting you with other sites and surveys.  As stated above if you're new to taking surveys online this can be a tremendous time saver for you.
There is no cost…it's free.  It is completely free to sign up.
They have a solid rating with BBB.  The parent company Reward Zone LLC has an A+ rating which is the highest rating from the Better Business Bureau that a company can receive.
There is an abundance of surveys.  Since Survey Voices acts as a broker, there is a lot more variety of surveys that you can complete.
Survey Voices Review:  Cons
There are also a few negatives that we will mention as well when it comes to Survey Voices.  You can find out what they are below:
You can't contact them directly.  One of the big complaints that turns up over and over again is there is no avenue to contact Survey Voices directly.
Lower payments.  Since Survey Voices acts as a broker or middleman you don't get paid as much as you would with signing up with the survey companies directly.  Be sure to take a look at our Survey Voices alternatives down below.
Restrictions.  There are a lot of restrictions as well.  Some of the survey companies that Survey Voices directs you to are located outside of the United States.  Some of the websites cannot even be accessed.  This could potentially cause a person to waste a lot of value time.
Some sites are not valid.  A lot of the sites that Survey Voices recommends you to unfortunately are not recommended sites.  Even though Survey Voices has an A+ rating with the Better Business Bureau, the sites that they redirect a user to could potentially be spam sites.
Additionally if you do end up completing a survey with one of the lesser-known sites that Survey Voices recommends, you may experience problems with the pay.
It has been reported by some that some of these companies refuse to pay or paid very poorly such as pennies for hours of work.
Top Survey Voices Alternatives
Instead, it is much better to work with the top survey companies directly.
Survey Junkie
If you are looking to make reliable income each month Survey Junkie is one of the largest survey companies out there.
Additionally they have a reliable number of surveys always available.
Be sure to check out our Survey Junkie Review to see how you can maximize your payment while using survey junkie.
Swagbucks
This would be considered the other reliable survey company in the industry paired up with Survey Junkie.
Swagbucks offers several different ways to earn money each month.
You can do work for Swagbucks and make it a part-time job.
We have listed several Swagbucks hacks in our review so be sure to check that out to see all the ways you can increase your earning potential.
Inbox Dollars
Inbox Dollars is also a well-known survey company.
They send you emails that you can get paid for with special offers and opportunities in addition to surveys.
Prize Rebel
The site Prize Rebel is considered one of the lesser known survey companies.
However I find this survey company to be one of the most entertaining interfaces and easy to navigate survey companies out there.
In addition to surveys, there are also other ways to earn such as watching videos and completing daily challenges that you can earn points for.
Those points can be converted to PayPal cash or gift cards as well.
Be sure to check out our Prize Rebel Review that we have completed with all of the different ways you can earn on Prize Rebel.
Is Survey Voices a Scam?
I would state that Survey Voices is not a scam.  However as stated above, there are better alternatives.
Completing surveys for Survey Voices will not let you quit your full-time job.
There are other items to be aware of as well.  Some of those other items include limits on how many surveys you can complete.
Additionally each survey company will pay you directly, not Survey Voices.
Therefore you are going to have to keep track of every single survey company that you complete a survey from.
That's a lot of housekeeping for a few bucks here and there and some beer money.
Following up on that point, some of the survey sites may give you points with the option of choosing cash or gift cards.
Not all sites will guarantee a cash payment.  You may also have the option to buy discounted products through these survey sites as well.
How Much Money Can I Make With Survey Voices
You CAN make money by using Survey Voices.
There is no question about that.
The money you earn could range anywhere from $5.00 to $50.00 depending on the amount of time you want to invest per day with Survey Voices.
Getting Paid With Survey Voices
This point was mentioned above but receiving payment from Survey Voices can be somewhat of a hassle.
You do not actually receive payment DIRECTLY from Survey Voices.
They are not responsible for paying you.
Survey Voices act as a referral company meaning Survey Voices receives payment from survey companies that they refer you to.  That is how they make their money.
The payment you receive would actually be coming from the sites that you are connected with and referred to you.
In other words Survey Voices will not be paying you directly.
Survey Voices Review: Bottom Line
There are not a whole lot of positives for using Survey Voices.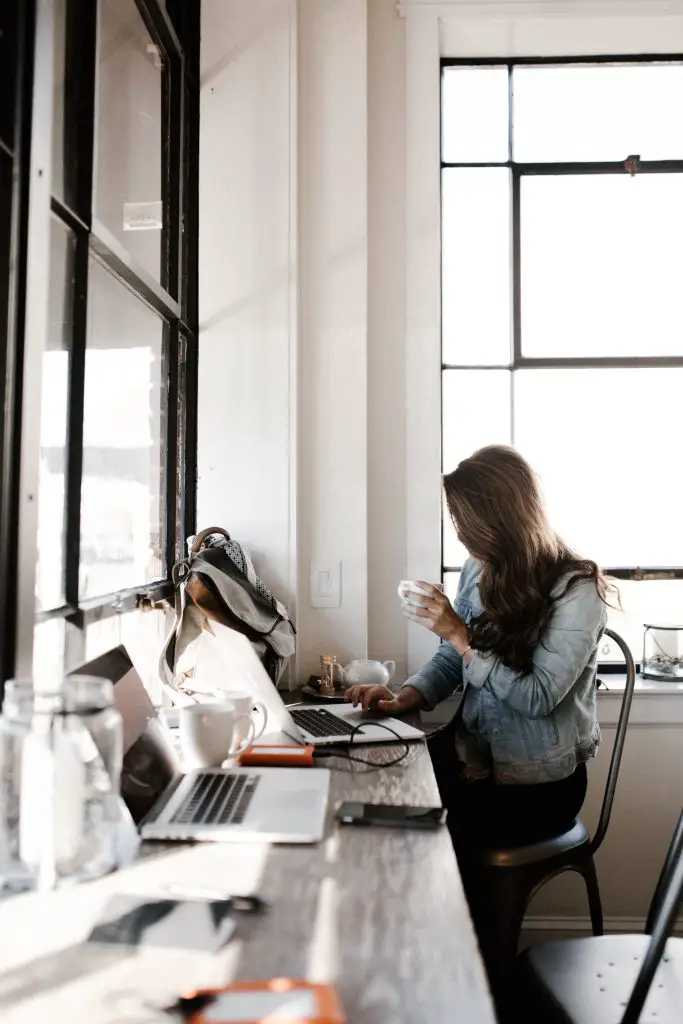 However if you are new to completing surveys online, Survey Voices is a really good option.  By using Survey Voices, you are getting your feet wet in the survey industry.
It will refer you out to all of the other survey companies that you may not be aware of that exist.
That will save you some time on your quest for finding other survey companies that do market research directly.
There are also a good number of red flags when it comes to Survey Voices.  A lot of people have made reports of spam flooding their inbox.
Additionally, there is not a way to be in direct contact with Survey Voices.  That's problematic for many different areas.
If you are looking to maximize your money from completing surveys there are definitely better companies to work directly with.
Be sure to check out our make money with surveys list complete with reviews.  All of those market research companies have been verified.
In addition you can also earn more money if you decide to work directly with them instead of going to a referral company (such as Survey Voices.)
Since there are so many better options for survey companies I would not waste my time with Survey Voices.  That is my opinion however.
If you have different thoughts on Survey Voices please share them below in the comments section!