This post may contain affiliate links to products that I recommend and I may earn money or products from companies mentioned in this post. Please check out my disclosure page for more details.
---
You have probably heard all this talk and hype about Prime Pantry and wondered how does Prime Pantry work?
A great way to describe Prime Pantry is to think of Costco being delivered to your doorstep.
In a nutshell, that is what Amazon's Prime Pantry is all about.
If you are a single parent like I am, you probably place a high regard on financial health and convenience.
It takes a lot of time and energy to haul my kids to stores like Target and Costco to purchase staple supplies for my household.
Amazon Prime Pantry is a great service for household items such as snacks for kids lunches, deodorant, shampoo, toilet paper, paper towels cooking essentials, toothpaste, trash bags, and so many more items.
Now the best part about Amazon's Prime Pantry is that all of those items mentioned above can be delivered right to your doorstep.
There are also exclusive offers, coupons, and promotions available to help make those everyday products that you use even cheaper.
Be sure to check out our list of best cash back apps for groceries and shopping so you can supersize your savings with Amazon's Prime Pantry.
So if you have wondered how does Prime Pantry work, this guide below will answer all of your questions.
What is Prime Pantry?
Trying to figure out how does Prime Pantry works can be difficult when your first navigating around on the site.
So if you are interested in the steps for how does Prime Pantry work then, be sure to read the steps below:
1. Shop Online
The best part about learning how does Prime Pantry work is that you can shop online from anywhere.  All you have to do is go to the Amazon Prime Pantry Store and you can choose from thousands upon thousands of your favorite household products, beverages, snacks and even some beauty supplies.
2. Put Items Into Your Grocery Cart
The second step regarding how does Prime Pantry work is to make purchases from Prime Pantry you should shop just like you normally would on Amazon.  Select your items and add them to your cart.
The best part about this is that prime members qualify for free delivery. 
If you add at least $35 of eligible Prime Pantry products, then prime members qualify for free shipping.
There are so many Prime Pantry deals that it's very easy to reach this minimum threshold.
If you don't have at least $35 of pantry products, there will be a $5.99 shipping fee applied for the orders under that amount for prime members.
And if you do not have an Amazon prime membership but you would still like to use Prime Pantry, those shoppers will have a $5.99 shipping fee on all orders.
So if you thought the Amazon prime membership was essential for how does Prime Pantry work, it's not!
3. Delivery
The best part about how does Prime Pantry work is the convenience and time that is safe.  Once your order is processed, your Prime Pantry products will be delivered to your front door within 1 to 4 days.
It's that easy to shop with prime pantry on Amazon.
Should I get an Amazon Prime Membership for Prime Pantry?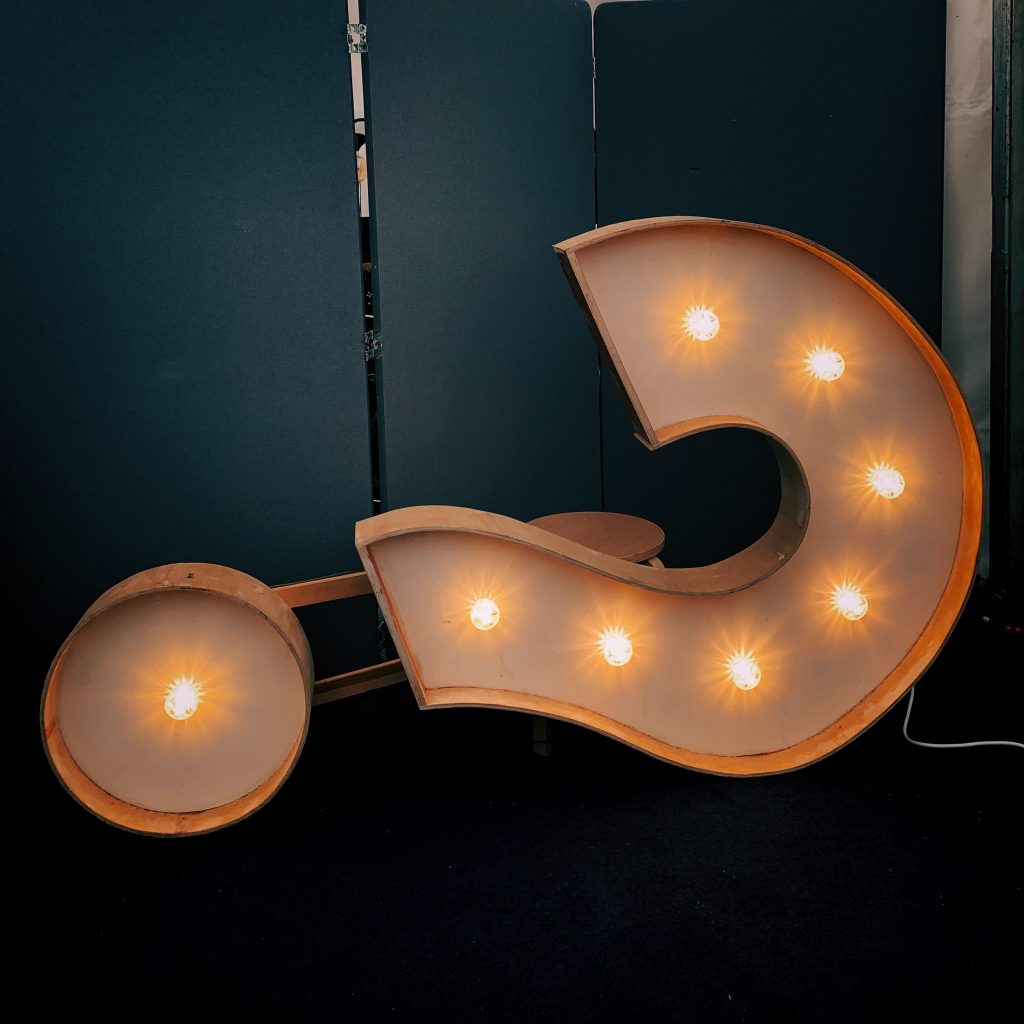 I would not recommend getting an Amazon Prime Membership JUST for Prime Pantry.
You should consider purchasing a prime membership for all of the other amazon prime benefits that come with it.
For example, free shipping and expedited 2-day shipping, is just one excellent reason to purchase a prime membership.
There are so many Amazon prime benefits available, that yes it does make sense to get one.
I know it is hard sometimes to justify the Amazon prime price of the membership, but using a Prime Pantry membership can be good for making large staple meals for families.
By preparing cheap meals with staple items, you can really earn back the cost of the Amazon prime membership and then some.  All it takes is recipes and some planning.
Be sure to check out our database of 270+ cheap meal ideas which are organized by dish to get started!
How Does Amazon Prime Pantry Work: FAQs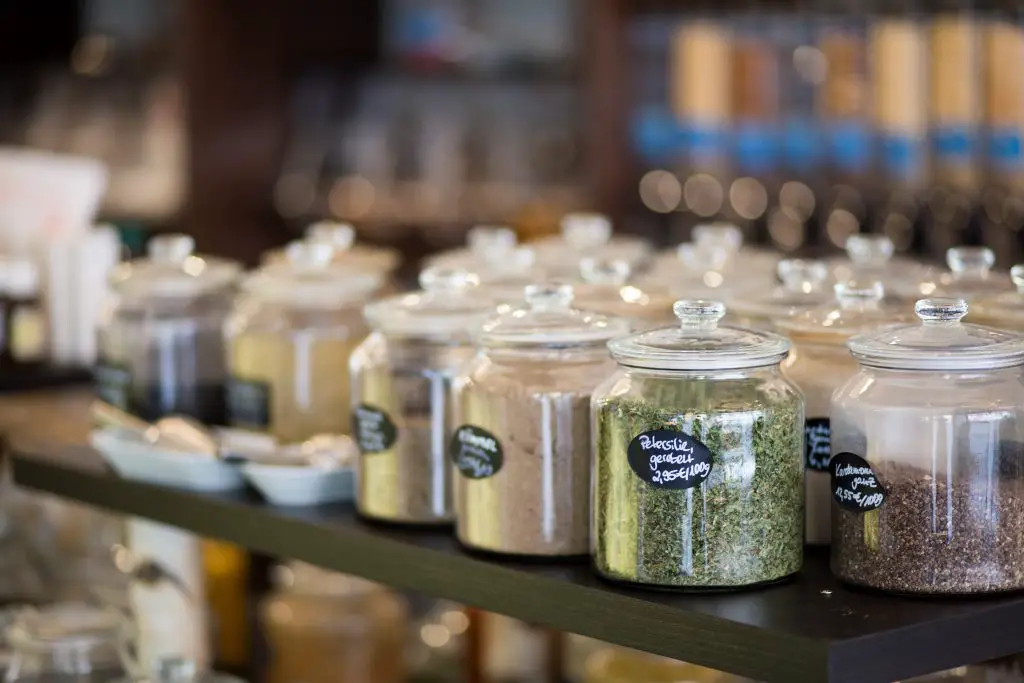 If I am a prime member will my order be delivered in two days?
Even if you have an Amazon prime membership your orders will still take between one and four business days to arrive due to the size and weight of the packages.
Ground shipping must be used which is why sometimes there cannot be a guaranteed delivery date of two days.
Can non-pantry items be included towards the $35 minimum?
No.  Only Prime Pantry product items can count towards the $35 minimum in order to receive free shipping. However, wondering does Amazon take EBT? The answer is yes, and this can be used as payment if eligible.
I am not a prime member. Can I still shop in Prime Pantry and receive amazing deals?
Yes.  You can still shop in Prime Pantry however you will be subject to the $5.99 delivery fee whether or not your order total is $35 (under or over).
Can I have prime pantry items shipped with my non-pantry items?
No.  Your Amazon.com purchases and orders will be shipped separately from Prime Pantry orders.
I have heard that I have to purchase a Prime Pantry membership? Is this true?
While this has been true in the past, it is no longer true.  Prime Pantry no longer offers new memberships.
If you already have a prime pantry membership, you can continue to use it for $4.99 a month as an add-on service.
The benefit of that is you will get free delivery on all Prime Pantry orders of $10 or more.
I would however recommend canceling your prime pantry membership by going to your Amazon account, selecting prime, then select manage prime pantry and then click prime pantry add on.
How does Prime Pantry work: Does Prime Pantry and Amazon Fresh accept EBT?
Yes.  Snap EBT electronic benefits transfer cards from participating regions and states can be now used as payment methods on Amazon.
You can receive free access to Amazon Fresh and Prime Pantry once the EBT card has been added to your account successfully.
EBT recipients will be eligible for free shipping as well for orders of $50 or more on Amazon Fresh, $35 or more for Prime Pantry, and $25 or more for Amazon groceries.
If your looking to reduce the amount you spend on groceries, be sure to check out how to save money on groceries for top-rated tips.
Additional Ways To Save Money with Amazon Prime Pantry
There are a four ways you can save additional money with Prime Pantry under featured deals.
1. Promotions
These promotions are called "buy more save more" promotions on the Prime Pantry website.
At the time of this posting, Prime Pantry is offering a pantry store-wide buy more save more event.
If you buy any five items you save 5%
Buy any 10 items and save 10%
If you are looking to stock up with buying 15+ items, you will save 15%
2. Coupons
If you navigate to featured deals on the Prime Pantry site, you will see that coupons are listed as a way to save additional money.
Coupons are listed in different categories such as:
food and beverage
household supplies
beauty and personal care
healthcare items
What I like about this particular feature is that the price is broken out per unit which makes it very easy to calculate what my cost will be compared to other stores and websites for the same product.
3. Amazon Pantry Brands
Amazon brands could be considered as buying a generic brand.
Yes Amazon pantry basics would be considered the generic brand of some of these products and food items.
If you go to the Amazon Basics Prime Pantry Collection, you will see what the top rated best sellers are for the Amazon brands products.
4. Shop Clearance
As if everything you have read above hasn't been enough to entice you to shop Prime Pantry, there is one more item I will tell you about.
There is such a thing known as Prime Pantry clearance.
You can save on specific items in the clearance section for a limited time offer while supplies last.
This is a great way to score major Prime Pantry deals for your family.
How Does Prime Pantry Work – Is Prime Pantry Worth It?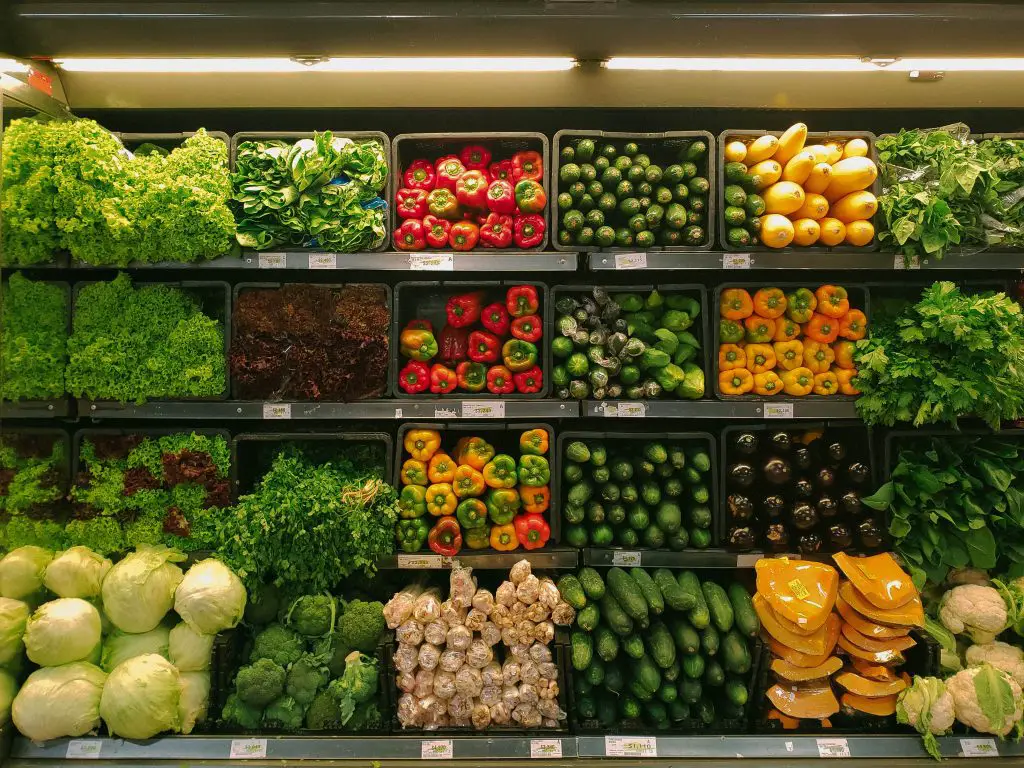 The Pros of Prime Pantry
Using Prime Pantry is a great frugal living strategy.
I conducted some price check comparisons on a few staple household items between Prime Pantry and traditional grocery stores.
One of those items I compared was Folgers coffee.  The conclusion I reached in my comparison was that most items had cheaper prices on Prime Pantry than at traditional grocers.
There's no question in my mind that there are some products where you're going to be able to find them cheaper on Prime Pantry.
The other advantage buying your household staples with Prime Pantry is that it is an incredible amount of time saving.
Your household will save time now at home instead of spending hours shopping.
People underestimate how much time is involved by physically going to a grocery store especially if you have young children in tow, collecting your items, heading to the checkout, and waiting in line.
On top of all of that time commitment, there is also time that is involved with traveling and the logistics to get to the store as well.  Additionally, there is the cost of gas if you have to drive quite a ways away to go grocery shopping.
There are so many ways you can save money on staple food items and I would consider using Prime Pantry to be one of those ways.
A lot of people do not realize that time is money and when you physically go grocery shopping, there is a cost associated with that.
There is the physical cost but there is also the cost of lost opportunity meaning you could be doing more profitable things with your time or making money online instead of shopping at the grocery store.
You could also use cash back apps as well to save money.  Check out our list of those below.
Related Article:  Best Cash Back Apps for Shopping & Groceries
The Cons of Prime Pantry
When people look into how does Prime Pantry work, they want to know about the savings on items.  Some of the items found on Prime Pantry are not that great of a deal.
You really have to shop around the specific products you are looking for.
In addition to that, if you have a prime membership you can receive free shipping but there is a catch to that.  Your order must be over $35.  It's very possible because of this requirement that you could end up spending money on items that you simply don't need to purchase.
If you end up placing an order under $35, then you will have to pay a shipping charge.
Therefore, financially, it may not be that great of a savings to your household.
If time is of the essence for your purchase, it could potentially take up to four days to receive your products.
Additionally, Prime Pantry isn't included in the two day shipping that comes with an Amazon prime membership.
Prime Pantry isn't intended for produce.
(There is Amazon Fresh for that, which is a whole separate add on service in addition to Prime Pantry).  
Another drawback is that Prime Pantry is only intended for non-perishable items.
Therefore you will have to go to the grocery store either way to complete your shopping orders.
How to Cancel Prime Pantry Membership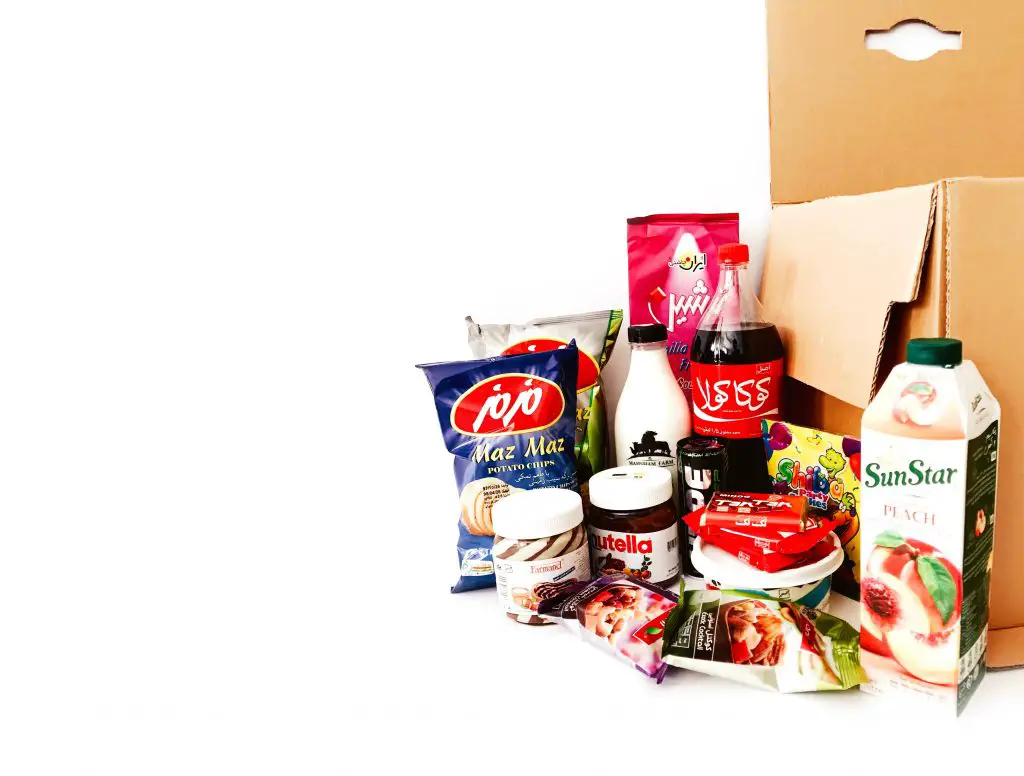 Maybe using Prime Pantry is not for you.  There are easy steps to cancel this add-on service.
Go to the Amazon Homepage and click on your Accounts.  This will open a drop down menu.
Next click on on Your Prime Membership.
You will see Prime Pantry listed and then click on Manage Pantry Add-On located below.
After you click on that, you will see the Cancellation option that will allow you to cancel.
Summary: Is Prime Pantry Worth It?
If you have been trying to figure out how does Prime Pantry work then hopefully this article has answered that question.  While there are a lot of reasons not to buy from Amazon, convenience often trumps those. Amazon Prime Pantry is a great choice if you are someone who places a lot of value on time.
With a few clicks, you can save yourself a ton of time buying staple household items in your house instead of making the trek to Target or Wegmans.
Prime Pantry is a great choice in that particular situation; especially for staple items.
Since Prime Pantry does not carry produce, you will have to do that separately by purchasing it online or going to a physical store.  That is the one complaint people have when considering how does Prime Pantry work.
If you are going shopping to buy produce however, you might be better off using coupons or savings apps like Ibotta for example that apply the savings on the spot to your order.
Additionally, you can also submit your receipt to apps such as Paribus and get cash back that way on your staple items that you buy.
Whichever way you decide to go, there will be some savings to your life.  Learning how does Prime Pantry work will definitely offer those savings.
You will either save time and logistics by using Prime Pantry, or save money by using shopping apps and going to physical stores.
The choice is yours to make.