This post may contain affiliate links to products that I recommend and I may earn money or products from companies mentioned in this post. Please check out my disclosure page for more details.
---
If you have a 100 year old maple tree that needs to be removed, there are free tree removal options available. Getting trees cut down for free is not as common as it once was. It was relatively simple to have your trees removed, but liability has changed a lot of that especially with the amount of underground utilities that exist in yards.
However, if you take the time to research out who cuts down trees for free, you will come up with some options. Some of the best free tree removal options would include utility providers, local municipalities, classified ads, lumber companies, and other options. While these are not guaranteed as free, these would be some of the best options for getting trees removed for free.
Some of the best free tree removal options are below.
Utility Providers
One of the best unknown ways to get trees removed for free is by utility companies. Most local utility companies will trim trees for free or completely remove them if they meet certain criteria.
Will the power company come to your house to remove trees for free?
The power company will come to your house to remove your tree for free if it proposes a safety risk and concern. Under the National Electric Safety Code (NESC), electric companies are responsible for some of the maintenance, trimming, and removal of a tree if it proposes a safety concern.
Some of the reasons why utility providers remove trees for free are noted below:
Trees that are leaning on utility lines that pose a serious safety hazard and threaten the voltage to the lines and service.
If trees are dead breeding an infestation on the utility company easement, they may be cut down at the discretion of the utility company if they pose a risk of falling onto the service line.
Partial tree removal might be an option as well if the tree is growing within the right of way easement and could become a threat to the service or is blocking access to the service lines.
There are other factors as well that determine whether or not a utility company will remove trees for free. Some of those other factors are the species of a tree, the tree location, and the health of a tree. If a tree is unhealthy and could potentially fall onto power voltage lines, the utility company may remove the whole unhealthy tree before it falls on power lines.
Related Article: Free Birthday Stuff: 72 Places for Meals, Gifts, etc.
Cut the Tree Yourself
Another option for free tree removal is to remove the tree yourself if you are in good health. If your tree is small and less than 30 feet in height, you can easily cut your tree down yourself for free with a standard chain saw.
Here are the steps how to cut your tree down yourself and remove it for free.
Start by cutting the lowest hanging branches with your chain saw from the ground.
Use an A frame latter to cut off higher remaining branches.
Next get an extendable latter and rest it on the trunk and prune branches and keep extending latter and pruning branches until there are no more.
Once you have the main tree trunk left, secure it with some rope and have a person ready to pull the trunk in the direction you want it to fall once you cut it.
Continue following this method until the main truck is gone and the tree has been removed.
There are a few types of trees such as Bradford Pear trees that commonly break and are good candidates for trees to remove yourself. These trees are very popular with landscapers however their life expectancy is only 20 years. After that, limbs break off and most of the time the tree has to be removed for safety. The best free tree removal option for Bradford Pear trees would be to remove it yourself since they don't get overly tall in height.
It's also important to contact your utility provider to make sure there are no underground wires or gas lines present. This is especially important if you are planning to rent heavy equipment to remove the tree stump or grind it up. Be sure to contact Call 811 before you begin digging. This is a national call before you dig phone number that will put you in contact with local authorities who will perform the service of marking utility lines.
Related Article: Free Movie Streaming Sites for Watching Movies [No Sign Up]
Logging Company
Contacting a logging company is a good option for free tree removals. This might make a lot of sense if you have a farm or property where there is an abundance of trees that need to be removed.
Will Logging Companies Offer Free Tree Removal in Exchange for Lumber?
Logging companies might be interested in offering free tree removal service in exchange for the lumber for a few reasons. First, the logging company can sell trees to lumber mills and lumber yards to be sold to consumers and also home builders who use a lot of lumber. Additionally, a logging company may pay you to remove your trees if you have substantial trees on your property.
Related Article: How to Get Free Audiobooks & eBooks [Listen for Free]
Contact Your Local Government
Another free tree removal option is to contact your local government. Often times, your local city or county will have resources to remove trees for free from your residence. Additionally, if the tree is on their property, it is their responsibility to remove it if it becomes damaged, diseased, or dies.
If the tree is also blocking the public walkway, your city has the responsibility to cut down the branches that block the public walkways. Some cities to have resources dedicated to overall tree management for their residents. Often times counties also have timber management and removal programs that are available to residents as well.
Related Article: How to Get Free Address Labels [from Charities!]
Post Classified Ads
One of the most successful and best free tree removal options is to post a classified ad in your local area. Some of the places you can post classified ads for tree removal would include your local neighborhood community Facebook page and also on the Nextdoor community website. By posting in your local area you have a greater chance of somebody removing your tree for free. You may find a neighbor will come over as well to remove your tree.
If you know the type of tree that you have, be sure to state that in your classified ad. Often times people will come cut your tree for free and haul it away if you have valuable wood from trees. Some of the most valuable wood trees would include black walnut, cherry, maple, oaks, and ash trees. Additionally, if your tree has a big diameter it will be worth more.
Some other places where you could post a classified ad for free tree removal are below:
Coffee Shops
Grocery Store Bulletin Boards
Drug Stores (CVS, Rite Aid,)
Local Businesses
Additionally you could also post a classified ad for tree removal on other social media sources such as Twitter and Instagram.
Lumber Mills
Lumber mills may also be willing to offer free tree removal in exchange for the wood. A lot of lumber mills have the necessary equipment that may be needed to remove a tree. If you have a hardwood tree species that is valuable, they may be willing to come and remove the tree for free for you in exchange for the wood. This has to be profitable for the lumber mill and a big enough job.
If you have just one tree that needs to be removed, they may not be as willing to remove it.
However, if the lumber mill doesn't remove your tree, all hope is not lost to get your tree removed. Lumber mills also have contacts of contractors who may be able come cut your tree for free if it's a small job and your tree is valuable. A lot of companies use the wood to make, palates, crates, and boxes. There are a lot of places to get free wooden crates for moving by a lot of companies.
Popular Grants for Tree Removal
Another best free tree removal option would be to pursue grants for tree removals. There are numerous grants available for free tree removals from time to time. Availability of grants is based and dictated by funding. Some of the popular grants for tree removal include Cal Fire, Victorian Bushfire Reconstruction and Recovery Authority (VBRRA), and Harold K.L. Castle Foundation. Here are some of the details below regarding popular grants for tree removal.
Cal Fire:

Mainly awarded to local

organizations

, Cal Fire offers grants to organizations to assist with tree removal for residents. Cal Fire also offers workshops on how to apply for grants for tree removal in addition to recorded webinars explaining the program and process. Currently the program is not awarding grants, but be sure to check back often.
Victorian Bushfire Reconstruction and Recovery Authority (VBRRA): A grant from the Victorian Government that can assist homeowners who have had their property damaged by brush fires.
Harold K. L. Castle Foundation: A foundation that occasionally will fund initiatives outside of their primary program and region. Contact the foundation for details as to tree removal grants for individuals.
USA Grants: You can also search the US Government's

database

of grants to see what other programs free tree removal might fall under within the federal government's programs.
As you can see these are some of the popular grants for tree removal available to individuals and residents in certain areas. Using Grants.gov is probably one of the best grants for tree removals for individuals if you are looking for grant funded options for tree removals.
Free Tree Removal for Seniors Options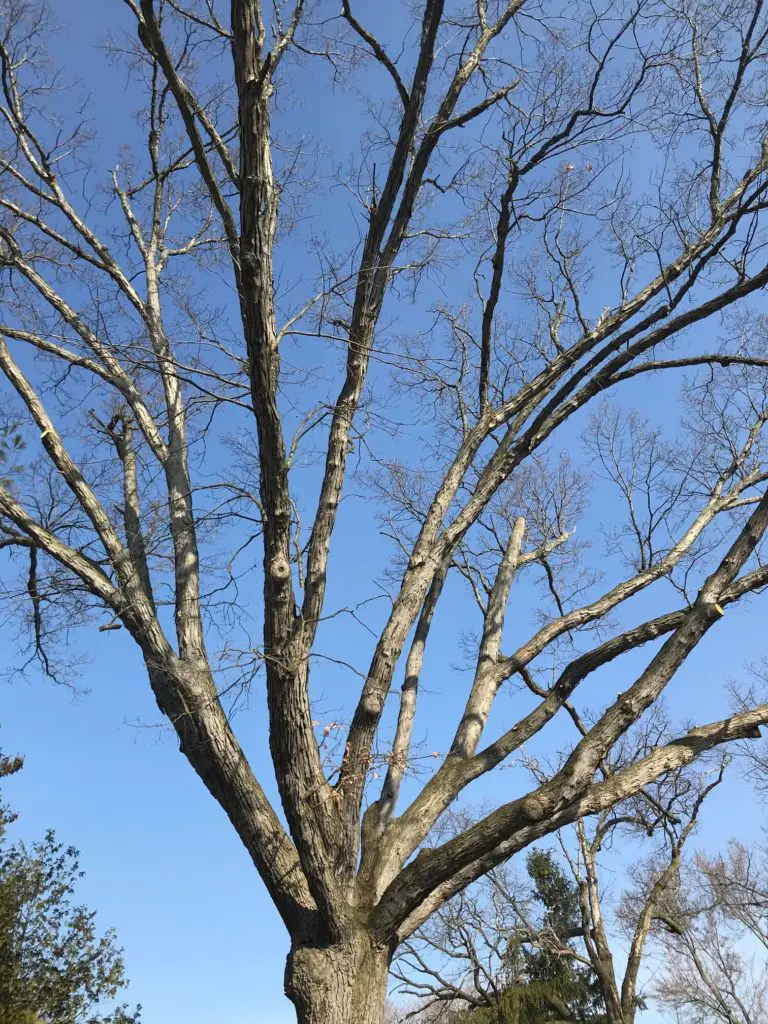 There are also free tree removal options for seniors that also exist. While not publicized as much, there are a good number of programs that do exist for seniors to help them with tree removal costs. Some of the free tree removal for senior options would include local community foundations, non-profit organizations, Area Agency on Aging Offices, and the U.S. Department of Agriculture. Some of these programs have maximum income limits for seniors to qualify.
Another option for free tree removal for seniors is your local city or county housing or community development program. They have specific programs for seniors (based on funding) that can assist them with home repairs or repairs needed for safety. If your tree is classified as a safety concern, you may qualify as a recipient of aid for tree removal due to safety. Again there are certain age and income maximum limits that you must qualify under most of the time.
Related Article: 486+ Free Stickers by Mail From Companies [+Brands]
Related Questions:
Who Can I Call for Free Tree Removal in Exchange for the Wood?
There are a few places you can call for free tree removal in exchange for the wood. Those places would include lumber hardwood dealers, campgrounds, arborists, nurseries, landscapers, or a tree farm. Lumber hardwood dealers might be interested if your wood is valuable.
If you have a tree that is not valuable or several smaller trees, you could contact area campgrounds to see if they are interested in doing a free tree removal for firewood. Campgrounds buy firewood and resell it to their guests. This option is geared more towards rural communities. It would not make sense for a campground who is hours away to drive and remove trees in exchange for the firewood. If you live in a rural community and have campgrounds close by, it might make sense to contact campgrounds.
Landscapers and nurseries might be interested in removing the tree for free in exchange for the tree if it is and expensive type of tree. Trees such as Japanese Maples can sell for thousands of dollars if they are full grown. Landscapers and nurseries also have the proper equipment to come and dig up the tree. This is important because they can also remove the root ball and hall it away with ease.
Will Homeowners Insurance Pay for Tree Removal?
Homeowners insurance will pay for tree removal if certain conditions are met. Most of the time, insurance will pay for tree removal if the tree has fallen as a result of storm damage. However, you should double check your policy because there are certain stipulations in some policies about wind damage. Insurance may limit their payout towards damages due to cause. In general, tree removal is one way how to save money on housing costs since it will limit potential damage to your house.
Additionally, if you have a deductible, you will be responsible for that portion of the tree removal cost. If you have a small tree that has fallen due to a storm, it might not make sense to file an insurance claim. The claim might raise your home insurance premium more than what you could pay out of pocket to remove the tree yourself.
How Much Does it Cost to Remove a 50ft Tree?
You can expect to pay between $250 and $850 to remove a 50ft tree from most tree removal companies. Additional charges may apply if you want the stump removed and ground up.
Related Article: Best Restaurants Where Kids Eat Free or Cheap
The Bottom Line on Tree Removal Options
When it comes to removing trees from your property for free you have a lot of options. Some of the popular free tree removal options include classified ads, utility companies, and lumber mills just to name a few.
Additionally there are also free tree removal services for senior citizens that are also available such as non profit organizations and community foundations for seniors that have low income.
You can also pursue unconventional options such as contacting campgrounds to cut your trees down for free in exchange for fire wood. However, the best option to remove your tree for free is to cut it down yourself if you are able to.