This post may contain affiliate links to products that I recommend and I may earn money or products from companies mentioned in this post. Please check out my disclosure page for more details.
---
Looking for free appliance removal near me can be a challenge when I look. Ever had an appliance break or malfunction on you? Old broken appliances can take up a lot of room and trying to find someone to haul away old appliances for free can be difficult. However, some places offer free appliance pickup as a service.
The best places that offer free appliance pickup include stores, utility companies, appliance repair shops, recycling centers, and junk dealers. Additionally, some of these options follow EPA's responsible appliance disposal guidelines, meaning they responsibly recycle old appliances.
So, if you are wondering who will pick up my old appliances, then some of the best places you can find free appliance pickup are listed below.
What Are the Benefits of Free Appliance Pickup?
You might wonder about the benefits of free appliance pickup. Maybe you are debating dragging your freezer or refrigerator to the curb and leaving it?
The benefits of free appliance pickup include:
Saving you time and ensuring that appliances are recycled. It's important to recycle old appliances to reduce the environmental impact of these items.
You are responsibly recycling old appliances. 
You won't get hurt. Who wants to lift heavy appliances or carry them down steps? These services typically remove everything safety, so all you have to do is open the door when they arrive.
You can buy appliance replacement parts online if you are trying to salvage what you have. If that's not possible recycling is our next best option. Recycling your old appliances reduces the environmental impact of your devices and keeps them out of landfills. While it may take some effort to locate a place to recycle appliances near you, the benefits are worth it.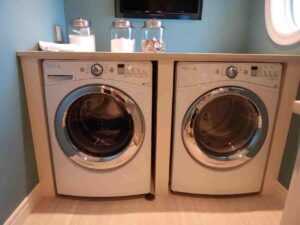 We only have one planet and responsibly recycling used appliances go a long way towards helping the environment.
Pro Tip: Check out where to get free appliances and see if you qualify.
Places That Offer Free Used Appliance Removal
These options below provide free appliance pickup for customers. This free service typically only takes away your old appliances and does not include any repair service for your appliance. Additionally, some offer free appliance disposal pickup if you are replacing an appliance. There are a lot of buy now pay later no credit check instant approval no money down stores that haul away your old appliances when they deliver a newly purchased one. Best Buy recycling may offer such a service for appliance disposal. We suggest you call and verify with the establishments below as promotions sometimes end.
IKEA
IKEA offers free appliance pick up with the purchase of a new appliance. Your old appliance will be disposed of in an IKEA-approved fashion for free.
Vincent De Paul
This well-known charity offers a free service for getting rid of old appliances once they have been restored to good working order. You do not even need to be a member to make use of their free appliance pickup.
Your Local Government or City Hall
Perhaps your city has a place that offers free appliance pick up. This is perfect for people who do not have a friend or relative with a truck or vehicle that can spare some space to transport the old appliance to its final destination.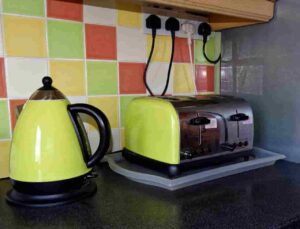 Additionally, calling your city hall is a great option to ask questions about appliance recycling. You can ask them "where to dispose of old microwave near me" and chances are they can direct you to the proper place.
Costco
Costco provides this service for your old appliances if you are buying new appliances from them. There are also many progressive leasing stores to help finance a new purchase. Costco's warranty for your new appliances covers any damage to the unit during transport, as well as a guarantee that you will receive a replacement appliance within 48 hours of reporting a problem.
Craigslist
Craigslist is a free service for selling and buying anything, including appliances. If you want to save money on getting rid of your old appliance, Craigslist is the place to go. There are so many listings for craigslist washers and dryers that it makes it a great choice for appliance disposal.
Craigslist also allows you to choose what price you want to sell your appliance for. You can either give it away for free or try haggling with the person who wants to buy it. It's a top choice if looking for who buys used appliances near me if wanting money. If someone does not pick up your appliance within a week after agreeing on a price, you can repost the item for sale again.
Note: Always exercise caution when dealing with Craigslist users. Make sure to meet up in a public place and do not give away any personal information until you have made sure that the person is trustworthy and reliable.
Goodwill or Donation Centers
These places provide free appliance pick up and will even give you a tax-deductible receipt for your donation. You can even choose to receive store credit if the appliance is still in good running condition and has not been used excessively. Be sure to check if pickup services are available in your area by visiting their official website. This is a great option for free washer and dryer pickup.
Thrift Stores
Thrift stores are not exactly like Goodwill or Donation Centers, but they also offer free appliance pick up and sometimes even cash for old appliances if you sell them instead. The price is usually meager compared to buying new appliances at retail prices.
If you find your old appliance to be irreparable and would only like its parts to be reused, you can always take it apart and sell its parts. You can even check with local hardware stores if they need any spare parts for repairing appliances.
Nextdoor
Nextdoor is a community-based social networking platform that is ideal when you want to ask if anyone in your local neighborhood would be willing to take the old appliance off your hands.
Google
Why not try Google? Type in keywords such as "free appliances," "who takes used appliances near me," or "can anybody help with getting rid of my old appliances?" You might be surprised to see what results pop up on the search engine.
FB Marketplace
FB Marketplace is another social networking platform you can try. It is owned by Facebook and allows people to post items for sale or help wanted locally. Be sure to follow safety tips when meeting a stranger to give away your old appliances.
Freecycle Network
This is a network of people looking to give away or acquire free goods in their towns or cities. You can list your old appliances on the network's online bulletin boards for free. This option is ideal for small appliance recycling near me especially, if they are in working order.
Classified Ads
There are also classified ads websites that are not very well known but easy to use. These include:
If you find these websites challenging to navigate on your own, you can always ask the help of a friend or a family member.
Habitat for Humanity
Habitat for Humanity is another organization that offers free appliance pickup to people who need it. They may also sell your appliances at low prices in their Restores that are open to the public.
How to Get Rid of Old Appliances Responsibly
Do not give away your old appliances without doing a bit of research first for safety purposes. When getting rid of your old appliances, there are ways to dispose of them safely without harming the environment.
Check your appliance for recycling symbols: These are usually located on the metal plate of the appliance near where all the power cords or hoses connect.
Read your owner's manual: It also helps if you have an owner's manual so that you know how to recycle it.
Check with your local recycling facility: Find out what types of appliances they recycle. Some facilities accept only certain types of appliances while some accept all kinds of old appliances.
Remove doors: Be sure to remove doors from your appliances such as refrigerators, dryers, and dishwashers.
Sell any reusable parts: If your appliance has replaceable parts, sell these online or at local scrapyards.
Remove or relocate cords: Keep your cords out of reach of children by pulling them through the back of appliances and tucking them into the base before moving any appliance to another room. Do not unplug
Alternatives For Free Appliance Removal
If you cannot find anyone to take your old appliances or if free delivery is not offered, there are other options.
Hire a Junk Removal Company
This will cost more, but it will give you safety and peace of mind that professionals will pick up the appliance.
Some junk removal companies include:
1-800-GOT-JUNK
Junk Doctors
Rubbish Runners
Take Them Yourself to Local Scrap Yards
Be sure to take an old appliance with you when you go to the store so that they can test it and give you a price for its recycling.
Sell Them
If you have a little money to spare, you can always sell your old appliances locally or online. Many people buy small appliances even if broken. Check who buys TVs near me to see what is in your area.
Even appliance stores will buy them. There are a lot of appliance stores in Los Angeles, for example, that buy them.
Repair if High-End Appliance
Another alternative is to repair your broken appliance. You can save money on high-end appliances through repairing. Some appliances may still work after being dropped or fallen, so fixing them can be cheaper than buying new ones.
Remember that throwing out old appliances is detrimental to the environment because it also contributes to greenhouse gases harmful to our well-being and health.
Who Will Pick Up My Old Appliance for Cheap Near Me?
Home Depot
If you are replacing an appliance, your old appliances can be picked up for almost free. Home Depot will take away your old dryer, dishwasher, refrigerator, freezer, oven range, or stovetop for a haul away fee of $40. Home Depot is a great place to shop if you are looking for the best time of the year to buy a refrigerator as they have great sales at certain times. There are some exclusions.
Lowes
Similar to Home Depot, Lowes will provide cheap appliance pickup for customers that are replacing an appliance. This haul away service applies to washing machines, microwaves, and dryers (the customer must remove their doors).
Related Questions:
Are My Appliances Worth Money?
Yes, your appliances may have value to a lot of different people. Even if they don't work, there are other options that you can explore. You can contact a recycling center and see if they will take it. If you don't want the hassle of drop-offs, you can always look up appliance recyclers that will buy your appliances directly from you, whether they work or not. You may also find some buyers on Craigslist or eBay. It's an excellent place to sell a scrap washing machine for money quickly.
What Appliance Parts Are Valuable?
Usually, it's the internal components that can have value. For example, a working motor has a much higher value than a broken blender jug. Before you go looking for places where you could sell your appliance parts, make sure to do research to determine how valuable they are. You don't want to end up wasting your time going from place to place, only to find that no one wants your junk.
Is There Copper in a Washing Machine?
Most of the parts in a washing machine are steel or aluminum, with only a few that contain copper, such as the motor and some internal wiring. However, most washing machine coils do not work anymore, so that they won't be worth anything to you.
What Appliances Have Copper in Them?
Copper is used in most appliances because it's a great conductor of electricity. It can help with heating and cooling, as well as with moving things. For example, the coils in an electric stove are made out of copper. A toaster also utilizes insulation that is made out of copper wiring. Other common appliances that have copper are hairdryers, washing machines, and dryers.
How Do You Get Rid of a Refrigerator for Free Near Me?
The Salvation Army has a program where they will pick up your gently used appliances and sell them to people who need cooking equipment. You can schedule a pickup from the thrift store nearest you by calling ahead and making an appointment.
Conclusion
If you need a free appliance pickup service, then the information provided here will help. We hope that this article has given you some insight into how to dispose of your old appliances responsibly and what other options may be available for those who cannot find someone willing to offer them up for free.
If you are moving, don't take your broken appliances with you. Check out our free resources where to get free newspapers for packing if you need some. Remember always to practice safety in whichever method you choose to dispose of your appliances, and always use proper caution when dealing with any electronics or appliances for your protection.