This post may contain affiliate links to products that I recommend and I may earn money or products from companies mentioned in this post. Please check out my disclosure page for more details.
---
Are you looking to purchase your first vehicle or even an additional vehicle? Buying with cash is best! It will undoubtedly seem overwhelming at first, but you'll know soon enough what steps to take to start the process. So, how do you pay for a car in cash?
Paying for a car in cash requires a driver's license, insurance, a budget, general knowledge of your vehicular needs, and a trustworthy car dealership. A driver's license is non-negotiable, and car dealerships won't release your car otherwise, and you cannot drive your car without insurance. 
The steps to purchasing a car with cash are not entirely as black and white as it seems; there are choices in between that affect the outcome, and that can only be answered by understanding particular reasoning.
How To Pay For a Car In Cash [Step-By-Step Guide]
There are nine essential steps to purchasing a car with cash. They are a systematic, in-depth explanation of the entire process, and so follow them carefully!
Step 1: Get Your Driver's License
Getting your driver's license is the first step that will enable you to purchase a car. Although not required by law, it might as well be; not having a driver's license complicates the process after buying your vehicle.
Most car insurance companies will not insure your car if you do not have a driver's license. In all but two states, the law requires car insurance if you own a car. To get your driver's license, you need to visit the D.M.V. with your social security number and your form of identification.
You will have to take a vision test at the D.M.V. and pay a fee for taking the test. The pricing is not fixed, and it vastly differs according to your residing state. Generally, you can pay anywhere from $20 to $1000.
Step 2: Know Your Budget
Whether you've been eagerly saving for your first car or are in a position to purchase an additional vehicle, know how much you are willing to spend. Research the average price of your desired vehicle, particularly the book value.
When you have a good idea of how much you're willing to spend, start saving. You can use the budget by paycheck method. Ensure that the savings are easily accessible if the car you have your eye on makes an appearance, and you can snag it up.
If you have struggled in the past with saving, consider brushing up on your budgeting skills. There are easy ways to learn how to budget your money to get you on the savings track in no time.
It is also a good idea to consider the vehicle's maintenance costs; you wouldn't want to have to return it after finally making your fateful purchase. Set realistic expectations so that you can easily afford any repairs, tire changes, and unexpected costs.  
Step 3: Know What Type Of Car You Need
Knowing your budget is one thing, but knowing what type of car you need can save you from unwanted headaches. Getting your first car can be a challenge for college students, and you might want to look at a small car that is light on fuel.
If you're starting a family, you might be looking at an S.U.V. or a minivan that can make transportation to the kid's soccer games or family outings a wonderful, effortless breeze. 
Perhaps you no longer have any kids living at home, and you're itching to spoil yourself with that sports car you have been dreaming of; know your reasons so that you don't jump at the first deal you find and settle for less.
Step 4: Find A Trustworthy Dealership
It's no secret that car dealerships are a business, and they aim to make a profit.
However, they can still be incredibly helpful in helping you find the most cost-effective option. Consider doing some online research so that you can walk into the dealership armed with the knowledge of what to expect.
You may also look at online reviews to find helpful car dealerships. Once you find a dealership with good reviews, it is time to set up an appointment. It might not be necessary to have an appointment at general car dealerships, while it might be a requirement at some higher-end car dealerships.
You may let the dealership know ahead of time what you are looking for and what your budget is. It will enable the dealership to prepare specific alternatives catered to you. Additionally, it will make it easier for you to spot something you might like.
When buying a car in cash, it might even be worth looking at purchasing a second-hand vehicle. When purchasing a second-hand car, it is always a wiser decision to buy from a dealership as there is a certain level of protection that comes with it. 
If you buy a second-hand vehicle directly from a private seller, be wary of unsavory people who are dishonest and are looking to cheat people out of their money.
Even though there are laws protecting consumers in that situation, it does not mean you will get the result you want. Unless a private seller is a reputable seller, it is highly recommended that you purchase your vehicle from a car dealership.
Thankfully, car dealerships are reputable for the most part; buying a pre-owned vehicle from them will usually have a warranty and a service contract for at least a year.
Step 5: Select Your Car
Once you have created your budget, decided on your vehicle, purchased new or second-hand, and made your appointment, the best part comes next!  When buying in-person, it is almost guaranteed that you'll get the vehicle you want and in the color you want it! 
When purchasing from a used car lot, it might be a little bit more challenging to find the exact car you want. You might not find the exact model or color, but a wide variety of cars will be available at an affordable price. You need to have your driver's license, which is non-negotiable, and has car insurance to purchase your car.
However, you can have some fun from having to wait and see what the second-hand car lot has available! Get a feel for the countless cars and see if anything catches your eye; don't be shy and ask for a test drive if you feel it might be worth your time.
If you are purchasing first hand, it is also a good idea to take the car for a spin before you commit. A car may appear suitable on paper, but there could be certain things that you don't like when you drive it. Perhaps the car is not available in automatic, or the turn signals are at a different position than you are used to.
Although you have your perfect car in mind, don't be completely unwilling to compromise as perhaps there's a better deal or a car better suited to you. 
Step 6: Negotiate Discount
When you are buying a car in cash, there is less risk involved for you. When you buy a car or anything else on credit, you pay substantially more than the product is worth. Many people who finance cars face situations where the proportion of loan balances to loan amounts is too high in their disposable income.
Additionally, this increase can also affect their leverage ratio on their finances. In some cases, people have paid double what the item is worth and perhaps even instances where people have spent more than double its worth.
It happens because of the interest that companies can charge when you are buying on credit. The average interest rate for new cars in 2021 is 4.09% and on a used car is 8.66%. You eliminate the cost of this interest when you purchase a car in cash.
You can, however, still negotiate to receive a better price on the vehicle. Remember that salespeople are constantly pushing to make the sale. So, they may be willing to reduce the total cost of the car, so use your haggling skills! Read your salesperson's body language to get a good idea of how far they're willing to go.
Salespeople usually have their methods of sweetening the deal for buyers; whether it means throwing in an extra year or two on your service plan with no additional cost or putting new tires on the vehicle, they may just do it. They may even add a new sound system to your vehicle; it couldn't hurt to ask.
Step 7: Make The Payment
So, you've gotten your license, you've saved up, you know what you need, you found the right dealership and the perfect car, and you have a deal that you are satisfied with, now what? One giant step for the salesperson, and one giant leap for you – you're about to make the payment!
If you prefer doing cash transactions, it might be worth finding out beforehand if the dealership would accept on-site cash purchases as some dealerships might prefer bank transactions. However, I can hardly think of a car dealership that doesn't like the smell of money: I'm sure they'll accommodate you.
If you are planning to do a wire transfer to the car dealership, keep in mind that for security reasons, the dealership may first require the payment to reflect on their account before they release your new ride. Thankfully, many banks now have the option to do an immediate wire transfer.
Once you have completed the payment, whether with cash or by making a wire transfer, the signed paperwork will act as the proof of insurance (we will look at this shortly) and your driver's license. Most dealerships will refuse to sell you a car without a valid driving license.
In cases where you are not buying the car cash, you would need to provide things such as credit scores, pay stubs, and recent utility bills. Since you are buying in cash, however, you only need to provide the requested payment.
Step 8: Have Your Car Insured
This step might need to be done a little bit earlier, as it is illegal to drive a car without insurance in all but two states in America, Virginia and New Hampshire. It means that before you can travel across states in your vehicle, it will need to be insured.
Once you have selected the car you would like to buy, contact your insurance company or find an insurance company if you don't have one. Once again, I suggest that you consult online communities and reviews before deciding which insurance company to go with.
When you've found an insurance company you're interested in, or if you already have one, inform them of the car you have selected. It might be worth getting two or three quotes from different insurance companies to get your due diligence.
Once you have the quote that best suits your budget, it's time to pay for your new policy, which will enable you to take home your new set of wheels. Once you have the proof of insurance, you can show it to the car dealership when you make the payment for your car, and they'll permit you to take your vehicle home.
Fortunately, applying for car insurance is easy; it only takes a phone call, an email, or a fax, if you're old school. If they're wise, some car dealerships would have a car insurance liaison on the staff to help new buyers set up their car insurance policy with the purchase of their vehicle.
Step 9: Drive Your New Wheels Home
Yes, it would have been nice to skip directly to this step, but would it be as rewarding?
Much thought and planning have gone into purchasing your vehicle. You seem to have made it through in one piece, so well done!
You finally have your car, and you can drive it anywhere your heart desires! It's time to hit the open road, load up your favorite song list and continue driving straight without looking back.
How To Pay Cash For a Car In a Private Sale
If you are planning to pay cash for a car in a private sale, then congratulations! You are already steps ahead of most car buyers. Dealerships usually require higher purchase prices because the dealership needs to gain something from you purchasing a car (the fees, cost of maintaining a used car on lot, and time).
However, it is often just the buyer and seller who will benefit from this transaction for a private sale.
Step 1: Find a Person Who Is Willing to Sell Their Car
Today's culture is filled with people driving around in debt because they have not been able to save up enough money to pay cash for their new vehicle. Almost 70% of new cars sold today are bought under leases or through loan agreements. If you want your next car purchase to be complete cash payment upfront, then you will have to search around for a person who is able and willing to sell them his or her car.
Step 2: Find a Vehicle With the Year, Make, Model, and Mileage That You Want
This step can seem quite difficult if you are looking for a particular type of vehicle that nobody seems to want to sell. However, it doesn't have to be as difficult as people make it out to be. This means that you need to pay attention when shopping for a car privately.
Step 3: Negotiate Price With Seller
Once you have found a vehicle that fits both your needs and budget, it is time to negotiate with the seller. It is up to you how low you would like to go, but remember that cars depreciate quickly, so be smart about how much of your cash you are willing to pay.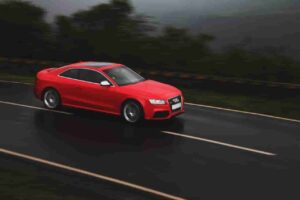 Step 4: Perform a Vehicle Inspection
If you want to follow the most "legit" way of purchasing a car, then it might be in your best interests to bring in an outside person to give the vehicle an inspection. This is not always necessary, but it can be helpful when trying to purchase a used vehicle.
Step 5: Negotiate Payment
Cash is usually the preferred method of payment, which means that you should make sure to offer your asking price. You can always offer a few hundred dollars off, but there's no need to go overboard if you agree on a price. However, if you are truly serious about purchasing a vehicle with cash and want to do this quickly, then you may be able to negotiate a discount if you pay in cash.
Step 6: Have the Owner Sign Over the Title and Any Other Necessary Documents
If you are purchasing a car from an individual, they will most likely need your help canceling any insurance on the vehicle and transferring over their title or filling out a bill of sale if required. This is something that you will need to discuss with the owner before you put any cash down.
Step 7: Get Insurance Coverage
When purchasing a car privately, it is your responsibility to ensure that the vehicle has insurance coverage and that your name is added on as an additional driver. You can purchase temporary insurance from many companies, or you could choose to get auto insurance quotes from a few different companies and compare them. Whatever you decide to do, the car must receive insurance right away.
Step 8: Meet With the Owner to Exchange Cash for Title and Documents
After you have negotiated the price with the owner, it is time to exchange payment. Also, if you are not doing this in person, be sure to take any important documents that need transferring over (and leave them with the previous owner).
Do Car Dealerships Accept Physical Cash?
If you are paying cash for a car, you probably want to know if the dealership accepts physical cash as a form of payment. This is quite an important question in today's world because more people prefer to pay for things with cash.
Even some car dealerships don't accept physical cash, but they might take a money order instead. There are many places where you can get a money order near me to pay for your car.
Others will allow their customers to pay with a personal check. You can decide if you want to use a cashier's check vs. a certified check for your purchase.
To be on the safe side, always call ahead and ask if any special rules apply when making your purchase. Most will not accept starter checks or third-party checks as payment.
Some dealerships might accept cash, but know that they may run your money to a local bank to make sure it is real. In this case, you might have to wait a few days before picking up your car.
Advantages of Buying a Car In Cash vs. Financing
While you may think that buying a car with all cash will be a lot tougher than getting a loan, it's quite the opposite.
When you pay cash for a car, several benefits come with it:
You don't have to make monthly payments.
No interest charges.
No additional costs, such as payment processing fees and appraisal fees from the dealer.
There are some disadvantages of financing a vehicle rather than paying in full:
 A larger down payment is required.
You must qualify for a loan through your bank or credit union before shopping around for a car on finance. This means that you will need to have good credit history and stable income before being approved for a loan by your lender(s).
In other words, there is no difference between how much cash you have and whether or not you finance a car. The only difference would be the interest rates applied to your loan due to your credit history.
You also have to worry about how to get pre-approved for a car loan when you have bad credit because that can be challenging. Most dealerships will not allow you to finance a car without first pre-approving your loan.
It can be advantageous to get a CarMax pre-approval if you decide to buy a car from CarMax because this will make it much easier for you to make your purchase. However, knowing what credit score is needed to buy a car at CarMax may force you to pay cash if your score is too low.
Alternatives to Paying Cash for a Car
If you are in need of transportation but have a small budget, there is another option. You can lease a used car. There are many pros and cons of leasing a used car, but for some individuals, this may be the perfect option.
While you will have a monthly payment, you won't have to spend a lot of upfront capital for your car as you would with paying cash for a vehicle.
Related Questions:
Do dealerships prefer cash?
Yes, dealerships prefer cash because it is the simplest way to get paid. Dealers will typically run your cash through a money counting machine, or they might put it into their safe for you until the deal is closed. They don't have to worry about transferring funds from one account to another, nor do they have to pay any interest on your cash.
Is cash the same as a cashier's check?
No, cash and a cashier's check are not the same things. A cashier's check is drawn on a bank and requires funds to be available in that account before you can purchase something with it. In other words, it takes time for these instruments to clear so they cannot be used for immediate purchases.
Conclusion
You can pay for a car in cash if you need to. Remember to assess your needs and pick your vehicle accordingly; you need to know how much you're willing to spend to make the most informed purchase. It would be best if you also chose a trustworthy dealership; online reviews can be beneficial in finding the right place, and remember to ask for the best deal you can get.