This post may contain affiliate links to products that I recommend and I may earn money or products from companies mentioned in this post. Please check out my disclosure page for more details.
---
Online career opportunities and jobs from home with no experience are getting more prevalent as time passes. There are several avenues for individuals without degrees or prior experience to work remotely and earn a living. If you don't have experience with many career paths that allow you to work online, how can you make money?
The best ways to make money online with no experience are through affiliate marketing and selling digital products. You'll want to create a website or a YouTube channel to advertise your online goods and services. Alternatively, you can create an account with freelance work websites.
This article will address 13 online money-making techniques that do not require prior training or qualifications, as well as freelancing sites from which you can earn money. Roll up your sleeves, and let's get to work!
What Do You Need To Know Before Making Money Online?
A wide range of careers allows people to work from home or remotely in other locations and earn a living without prior training or qualifications. I know you may be thinking I don't want to work, but these jobs are low-stress.
To earn money online, you'll need a high-speed internet connection and a personal computer or smartphone. While having an online presence is beneficial, it is not necessary. Keep in mind that the early stages of your freelancing career will include irregular hours and low pay. However, as your earnings grow, you can have more flexibility in scheduling your jobs.
While there are exceptions, most online jobs require you to work on a computer.
There are many ways how to get freelance projects. Freelancing sites allow people to post profiles of their skills and availability for any type of job they're qualified for. Freelancers can choose what types of projects they want to take on and when – all from their own home or traveling!
Affiliate Marketing
Affiliate marketing is a general term that refers to a marketing campaign in which you earn money by referring customers to the goods of other brands. You do not need any previous experience to get started, but you need to understand marketing basics. 
Most affiliate advertisers market between one and ten products, and just 7.53 percent promote more than 300 products. Therefore, getting involved with affiliate marketing can be profitable without being a challenging job. You can even become an affiliate for eBay and promote the best things to sell on eBay for profit as well.
80% of all companies use affiliate marketing to produce leads. In 2020 the affiliate marketing industry was estimated to be a $12 billion market.
How To Get Started
Begin by identifying something you enjoy, such as a product and would recommend. Then endorse the product and advertise it to your followers or website users. If the product resonates with these individuals, they will buy it, and you will receive a percentage of the selling price.
The commission may range from 2% to 80% of the good or service's price.
Some sources you can use to get affiliate links include:
But if you've built a loyal and committed audience, you can begin working directly with large companies who would pay you to mention or review their product. 
 Before you begin, you must write a pitch letter to the brands you wish to work with. Several pointers for writing a compelling pitch letter include the following:
The body should be concise yet customized.
The subject line is brief and straightforward yet exciting.
Use the intended subject's name.
Ensure that your services are not undersold.
Once a brand expresses interest in collaborating with you, you'll want to promote their products or services through video. On average, video advertisements generate a 30% higher conversion rate than images and articles.
Join YouTube and create instructional videos or publish product reviews. 
Or, you can monetize these videos by charging a monthly fee or password-protecting content that is only accessible to paying customers. If your affiliate link generates no revenue, viewers have already paid to see your advertising material, and you benefit from the traffic.
Sell Your Photos and Videos
Due to the widespread availability of mobile cameras, photography and videography can be viable sources of revenue, which requires only a smartphone or digital camera. If you think about it, you're probably surrounded by stunning photo opportunities regularly and can take advantage of them whenever you're out.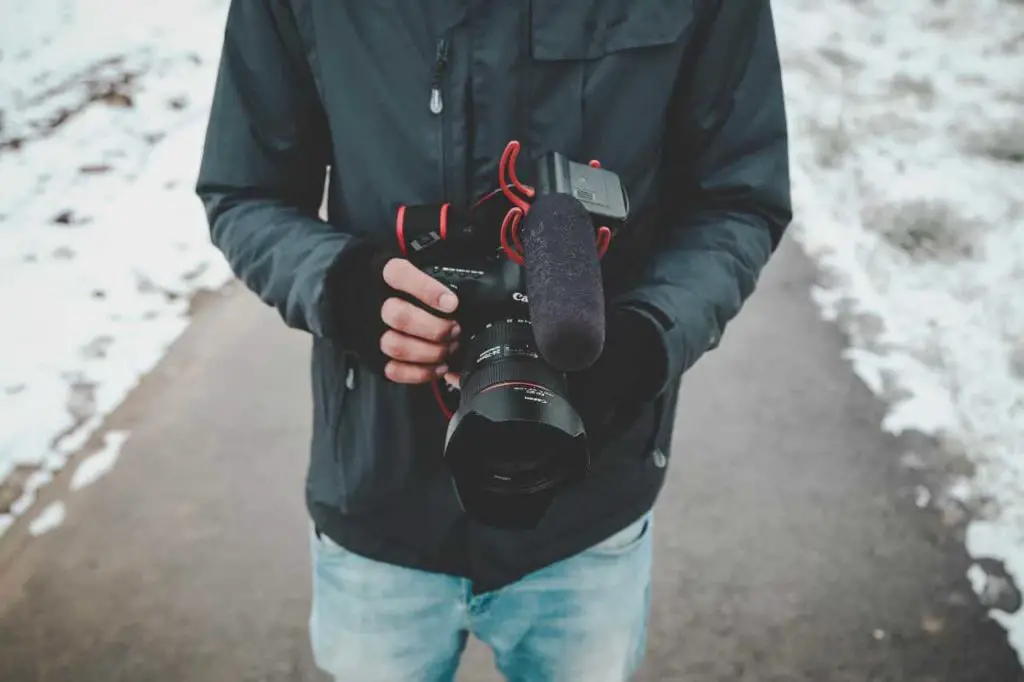 Stock websites make it simple for photographers and videographers to upload their work, generating passive profits for you whenever your photo or video sells.
Among the stock agencies requesting submissions are:
Stock photography, on average, earns between 25 and 45 cents per picture. This rate relies on many variables, including the number of agencies you work with, your keywording, and the quality of the images.
Alternatively, you can sell your images at a price you specify on your social media or website. There is a huge market for selling feet pictures online. And the best part if you sell your own images, you can make money using PayPal so payment is a snap.
How To Begin
Once you've built a photographer account on your preferred site, you'll need to identify your niche and submit numerous images to maximize your chances. Some great niches for photography are:
Landscapes
Aerial photography
Family portraits
Animals and Pets
You need to identify what you're good at, submit lots of pictures, and let the site do the hard work for you, so it's easy to start!
Videographers are also popular for people who want to make money online with no experience. A videographer shoots footage and edits it into a cohesive story.
Consistency is critical when it comes to earning money online through photography. People follow other people online to learn more about a subject that interests them. When those standards are not fulfilled, people unfollow one another. 
You'll need to measure demand for specific topics by conducting keyword analysis to determine the number of searches for terms related to your images. Keywords Everywhere is a browser extension that displays the search volume directly under your Google search. This tool makes it simple to discover and experiment with common subjects and angles to see what you can appeal to with your images.
Proofreading
Proofreading is close to editing and is often a lucrative online job for authors and those with a keen eye for detail. You'll go through documents, videos, and other resources and correct typographical, grammatical, or formatting mistakes in written text.
Proofreaders earn an average of more than $10 per hour. The most important criteria are that you are a fluent English speaker and pass an examination demonstrating your skills.
 Skillshare offers a free introductory workshop that explains how to begin a career as a proofreader.
How To Begin
Before you apply to any of these positions, you should have a firm grasp of English grammar, spelling, and syntax to be a competent proofreader. You may want to revisit the English language rules.
 Depending on the task, you'll need to be familiar with proofreaders' marks. When proofreading a script, these traditional signs and signals denote the original writer's modifications.
 Once you've refreshed your knowledge, you can find proofreading opportunities on websites such as:
You'll need to identify a proofreading niche that includes texts that you are comfortable editing, which can be mentioned in your online biographies. You'll also want to provide the readability thresholds at which you are confident.
Having a proofreading niche is an intelligent way to improve your efficiency and build a reputation. There are also a lot of lucrative proofreading niches as well.
Best Profitable Proofreading Niches:
Academic and non-fiction books.
Medical journals
Fiction novels
Screenplays, film scripts, or TV show episodes
Children's literature (books)
Self-help books. 
Proofreaders need to be detail-oriented to detect errors where they are most likely found: sentence structure, spelling mistakes, punctuation errors. It's best if you also have an excellent grasp of grammar rules to make meaning clearer with a simple verb tense change, for example.
Proofreading is all about catching the details and making them perfect! It's not just about reading words on a page; it's about being meticulous and correcting anything from typos to even logic flaws, if any appear. It's also a great way how to make $2000 a month easily.
Build a Website
Contrary to common opinion, you do not need coding expertise to create a profitable website. Having a website enables you to generate revenue through ads, affiliate marketing, and sponsored content. 
The money you get from the website varies, but certain individuals earn thousands of dollars a month from their blog. Some of the biggest websites that earn millions of dollars a year include Forbes, The New York Times, and Yahoo.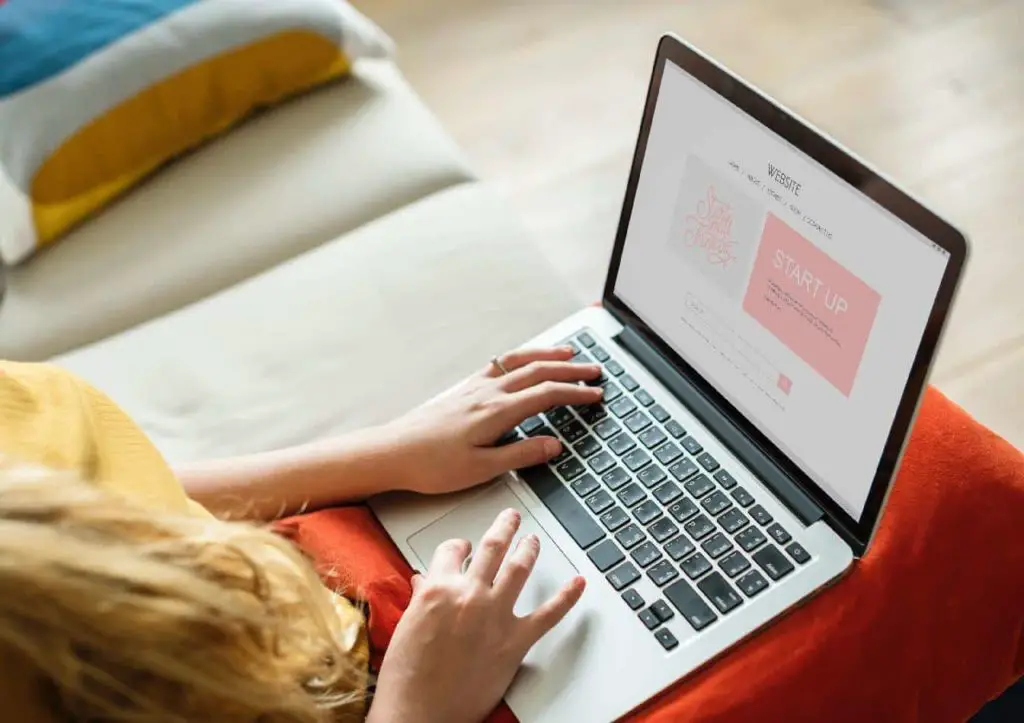 Smaller websites also earn millions of dollars, such as The Atlantic, The Huffington Post, and Vox.
Some individuals who have started up websites have ended up earning $90,000 a year. It is possible to earn income online with a website.
How To Begin
Your greatest hope of success is to choose a subject that benefits readers and focuses on something unique that people want to hear about.
 To begin creating a website and earning money, follow these steps:
Decide on a niche, which is based on your preferences, experience, and audience demand.
Select a domain name and web hosting provider.
Connect to a platform for blogs, such as 

WordPress

, which is the most common.
Construct your website. Begin with a web theme, which you can obtain for free or for a fee through hosting platforms.
Write and publish posts.
Draw traffic to your website. Increase readership by sharing content through social media, email, and guest blogging on similar websites.
 You can include advertisements to quickly and easily monetize the site. However, ads have been shown to generate the fewest profits. Though sponsored posts need more time, they are a more profitable method of monetizing a website.
You can also create and sell ebooks, classes, and other digital items on your website. This will allow you to diversify your income and profit of your website, even if you do not have time to maintain it.
Sign Up for Online Jury Duty
To become an online juror, you must register with multiple jury firms and complete a lengthy questionnaire while meeting several qualifications, which differ by county. Since attorneys are looking for individuals that fit the profile of prospective real-world jurors, online jury firms conduct in-depth interviews with candidates.
Being an online juror can be a great way to make some money, and you can do it in your pajamas.
The duties include listening to audio lectures, watching video presentations, reading content, and responding to questions.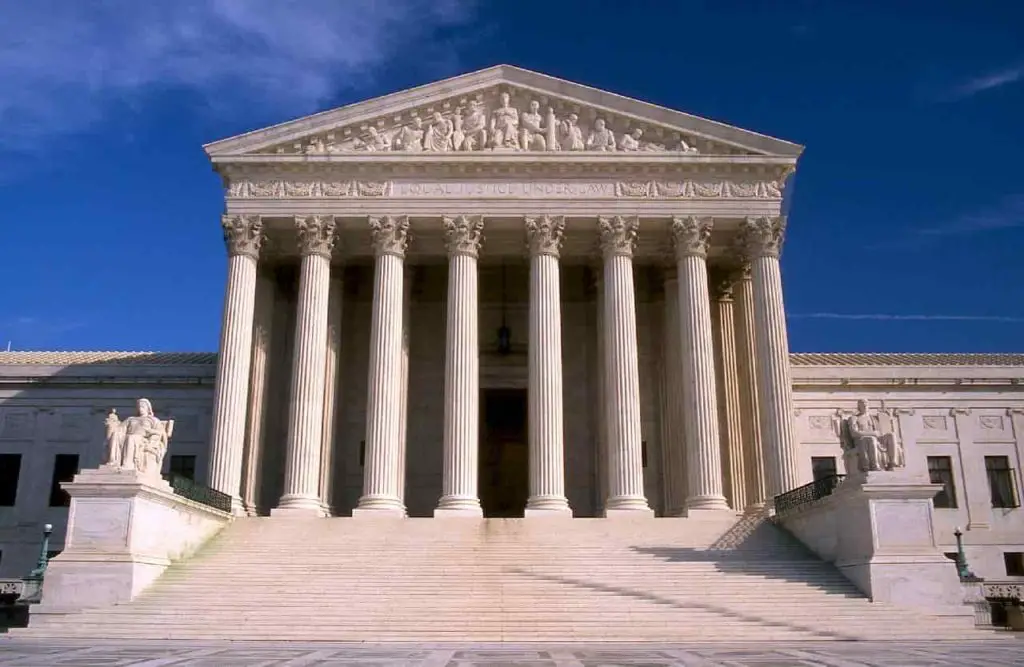 Some of the advantages of becoming an online juror are working from home, having flexible hours, and getting paid as soon as you finish your jury duty.
Online Jury Duty Pay
Companies usually pay online jurors between $10 and $60. Because most online jury firms do not need a large number of jurors, signing up for several companies increases your chances of being selected for jury duty. 
Online jury sites include the following:
Dropshipping
Dropshipping enables you to market goods without maintaining your inventory through outsourcing order fulfillment. By 2025, the global dropshipping market is projected to hit $557.9 billion. 
Though selling is required, dropshipping does not require a sales certificate or other formal education to get started. Additionally, dropshipping is advantageous for sellers because it eliminates the need to pay cash for inventory or go through the manual process of order fulfillment and delivery. 
Shopify is a dropshipping platform that enables entrepreneurs to build and run online stores efficiently. There is a fee to use Shopify, but they have a 14-day free trial for beginners to test out the platform. 
Some may argue that dropshipping is a simple way to amass wealth quickly. While this strategy has many advantages for online merchants, you must continue to generate demand for your goods. Promotion is key to being successful in dropshipping.
Other things that are essential for successful dropshipping include:
A Shopify account with a paid monthly subscription; the fees for this service are well worth it because of the many other benefits of being a member, such as their app store and eCommerce platform.
Good communication skills to maintain relationships with suppliers and customers through email or social media channels.
An individual who knows digital marketing can increase visibility on your products via organic search engine optimization (SEO), PPC advertising, display ads, etcetera.
How To Begin
If you're considering starting a dropshipping company, complete the following steps:
Choose a niche: If you aren't focused on any specific area, you'll have a more difficult time promoting your products.
Conduct an industry analysis: You'll need to know which goods are in demand.
Secure a retailer: Since most drop shipping vendors are based overseas, look for those with good communication.
Locate an item that is affordable to ship: It is best to sell stuff that isn't easily accessible in your area.
Establish an e-commerce site. The quickest way to start a website that follows a drop shipping business model is to use a straightforward eCommerce app like Shopify.
A rule of thumb from successful Shopify users is to choose a product that is appealing to impulse shoppers. Ensure that the goods you sell cater to those with the financial means to make an immediate purchase.
Many people consider Shopify stores one of the best flexible jobs to make 100k online.
Review Books for Payment
Reviewing books is an excellent choice for those with a love for reading and writing and looking for creative ways to make money online. You will receive between $5 and $60 per review, depending on the book, as well as a copy of the book to keep. When reviewing books, be sure, to be honest in your appraisal of the book, pointing out both the good and bad points.
Book reviewers often get their books for free, with an agreement to provide a review. Some of the best book reviewers are college students.
Things a book review should cover are the book's plot, characterization, dialogue, and language.
Among the sites that pay for book reviews are:
Any Subject Books
Astronomy
 You may want to launch a book blog to gain experience and recognition to expand your book reviewing opportunities. 
Additional Opportunities
Out of the books you recommend, you can promote them through social media.
There are sites such as 

bookshop.org

 that will pay affiliates up to 10% commission on the sale of a book.
You can put together the books you read and make a recommended reading list, promote it on social media, and earn commission on the sale of the books you got paid to review. You can earn money in two different ways by promoting your favorite books through social media.
If you're an aspiring author, one of the best ways to make money online is by promoting your books through social media and other channels.
Begin Your Freelance Writing Career
Freelance writing is an excellent way for someone with a passion for and talent for writing to earn money. You do not need previous journalism training to make money writing blogs, but what you do need is:
Exceptional writing abilities
A keen eye for storytelling
A remarkable ability to pay attention to detail
 Freelance authors earn an average of at least $20 per hour, depending on how fast or how slow they write and the price per word.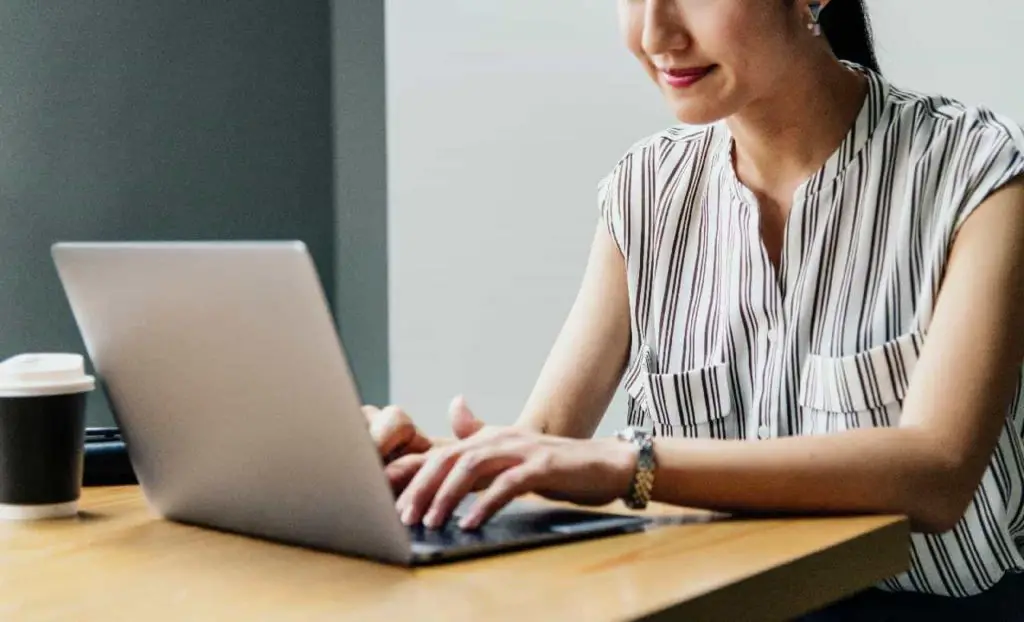 However, recognize that this is a competitive industry with a reputation for requiring a certain amount of low-wage jobs and unpaid internships for new authors. (Don't accept an unpaid internship as it won't help you gain valuable experience.)
Some of the best-paid freelance writers make up to $200 per hour.
Some certifications for freelance writing will help you earn more, such as the Professional Writers Association (PWA) or the National Federation of Press Women.
We know freelancing is not for everyone, but if you have the skills and are willing to work hard to start your career, then freelance writing can be a rewarding experience.
How To Begin
Set up a blog to demonstrate your passions and writing abilities to build your writing portfolio. 
If you're not dedicated to going through the effort of creating an entire blog, you can publish posts on LinkedIn, Medium, or other reputable writing sites. With this method, you may guide prospective clients to your online profile, where they can read samples of your work.
Once you've built a strong portfolio, consider joining a freelance writer forum such as:
The amount you'd earn per article will vary, but a freelance writer's beginning salary is usually two to three cents per word.
Online Surveys
By expressing your opinions, you can gain additional money by participating in online surveys. Each survey usually pays between $1 – $5, but survey-takers with experience report earning about $7- $8 per hour.
Swagbucks is an example of a platform that rewards users for online shopping, survey participation, and web browsing.
While many people complain about online surveys, they're not harmful to making some extra cash. Use hacks to increase earnings.
The best ones to use are InboxDollars hacks to increase earnings.
Qualtrics is an example of a company that pays users for filling out research questionnaires about the products or services they use daily. You can earn anywhere from $0.50 – $15 per survey depending on the length, complexity, and size of the company.
Other sites that compensate users for surveys include the following:
You can make money with surveys if you put in the effort.
Be an Online Transcriber
A transcriber converts audio and video to text. Pay is typically per recorded minute, so you'll need to be a quick typist and an excellent listener to earn a decent living.
Some things you will need to be a transcriber include:
A computer with an Internet connection
Earphones or external speakers for the audio input
Headphones or earbuds as a microphone
Additional transcriber qualifications:
Proficient typing skills – 50 wpm minimum on standard QWERTY keyboard layout
Excellent listening comprehension skills
Ability to comprehend non-native accents when speaking either English, ASL, or other languages
Fluency in spoken English, both written & verbal
Expertise in MS Word software such as spell checker, grammar tools, and formatting styles. 
Typically, there is a lengthy evaluation process, and some require a test. Our TranscribeMe Review covers the details of testing. However, the majority of businesses do not require prior experience.
 Platforms where you can sign up to be an online transcriptionist include:
Virtual Assistant
There are many opportunities for virtual assistants, which is the ideal way to make money online if you are coordinated and an excellent communicator. Earnings for virtual assistants range from $4 to $30 per hour.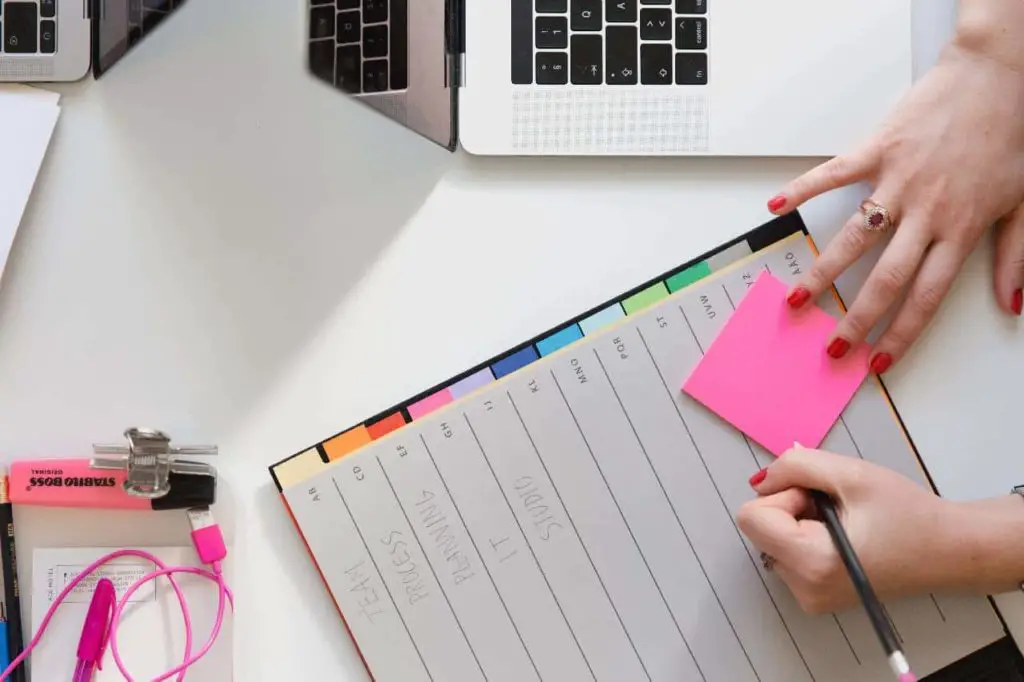 As a virtual assistant, you assist professionals with any day-to-day activities they lack time to complete. These activities can be as straightforward as responding to emails, making phone calls, or updating social media profiles. 
Job listings are available on the following boards:
The demand for virtual assistants is growing. 
Virtual assistants can work from anywhere with an Internet connection, and they know how to use the tools of the trade, like Skype or Google Hangouts.
In addition to working for different clients across borders, virtual assistants must have a strong grasp of English grammar to provide accurate written translations of conversations conducted in other languages – such as Spanish or German.
This service allows them to earn an extra $20-$40 per hour while providing their client with valuable input that would otherwise be lost due to poor translation skills on either end of the call.
Make Kindle Ebooks
Anyone can publish a digital book and earn money on Amazon, but you won't make very many sales if the digital book is not done well. You can sell books online and receive 70% of the profit. Additionally, the global market is extensive since the Kindle app is now available on almost every device. 
The best part about this profitable strategy is that after you've spent time putting together a great book, you'll earn a passive income stream for the duration of your book's publication.
This can be a great way how to make money as a teenager and lucrative as well since the sales can potentially continue throughout your lifetime.
How To Get Started
To get started, group together the information you've gathered and synthesized about a particular issue and present it in an easily digestible format. The secret to eBook success is to add value to your readers while having an eye-catching book cover.
 A great tool to help start an ebook is Scrivener. It will help with outlining and organizing your thoughts and help you keep track of the research process.
Afterward, publish your novel on Amazon and drive traffic to it.
When your book is live on the Kindle store, it is critical to collect feedback to rank higher in search results. After your eBook, invite readers to leave an honest review.
Online Gigs
By 2023, it is projected that 52% of the US population will be gig economy employees or will have worked independently at some stage during their careers. 
Working independently with internet jobs no experience can be a great way to make money online. Sites like Fiverr allow freelancers to offer their skills and services in exchange for a fixed fee or by the hour.
Flexible hours, low costs of entry, and an emphasis on providing value are all benefits of working independently instead of being part of a company.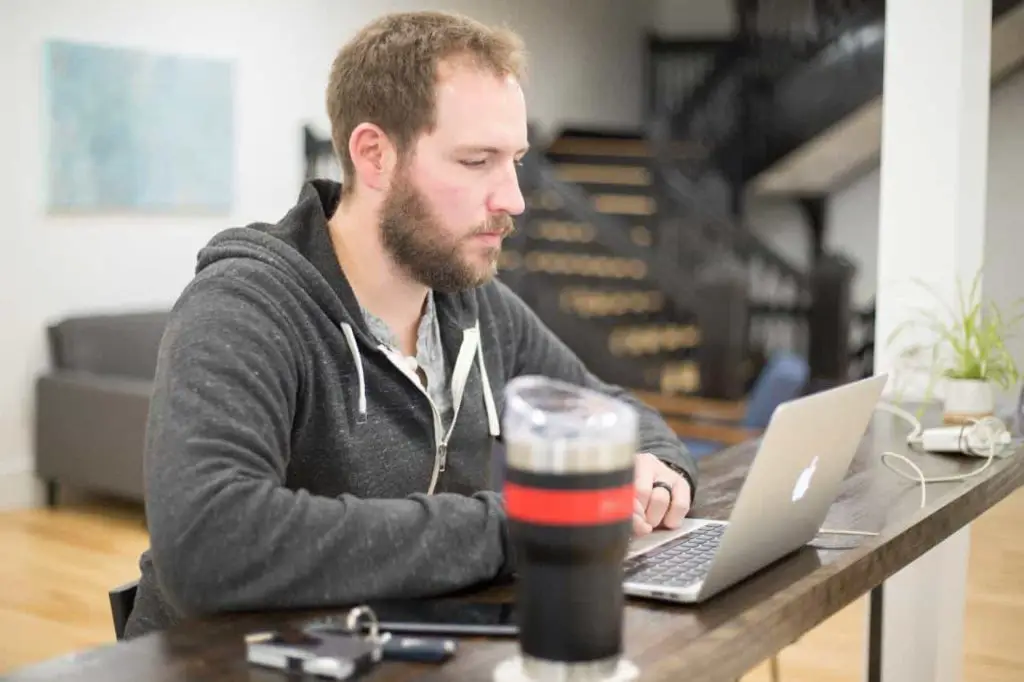 The downside is that there isn't one single platform where you can post your freelance opportunities. Instead, you'll have to create profiles across multiple websites with different formats (and even languages).
This means more time spent setting up accounts and updating them rather than doing actual "work."
Fiverr has grown to become the world's largest platform for individuals seeking money by selling small services. You can offer any service that is permissible under their terms and conditions. The standard price is $5, but you can increase the price by adding additional services to gigs. 
While the salary may not sound like much, it adds up quickly, and there are numerous reports of people earning a living from this website. The trick is to establish a framework that minimizes the amount of time spent on each gig.
Additionally, you can respond to jobs posted on Upwork or in local classifieds or on the following gig platforms:
You Can Work From Home With No Experience
From freelance writing to eCommerce, you can try numerous business concepts at home with only a laptop and a reliable internet connection. There are many ways to earn income and money online, but a few stand out as the most lucrative, including dropshipping and affiliate marketing, which are low-investment businesses.  
Additionally, starting a blog can be viewed as a long-term investment for passive income generation online.
Above are the best ways to make money online with no experience. Whatever you choose to do, make sure you know the risks involved and your realistic chances of success.