This post may contain affiliate links to products that I recommend and I may earn money or products from companies mentioned in this post. Please check out my disclosure page for more details.
---
A home appraisal is a step that's important in the home-buying process, but it can be stressful and confusing. Appraisals are necessary for buying a home and are part of how to get a mortgage loan. It's also required for refinancing a mortgage. This article will discuss what an appraiser looks for during the home appraisal process, how to prepare for the home appraisal, and more.
What is a Home Appraisal?
A home appraisal is a home inspection that evaluates the home's condition and determines how much it should be worth on the market. An appraiser will walk through your home, measuring rooms, checking for safety hazards like exposed electrical wiring or loose staircases, and more. This normally happens during the real estate process as a contingency once the property is under contract.
Appraisals are necessary for homeowners, investors, and sometimes court proceedings. Most 1031 exchange companies also require them for property transactions.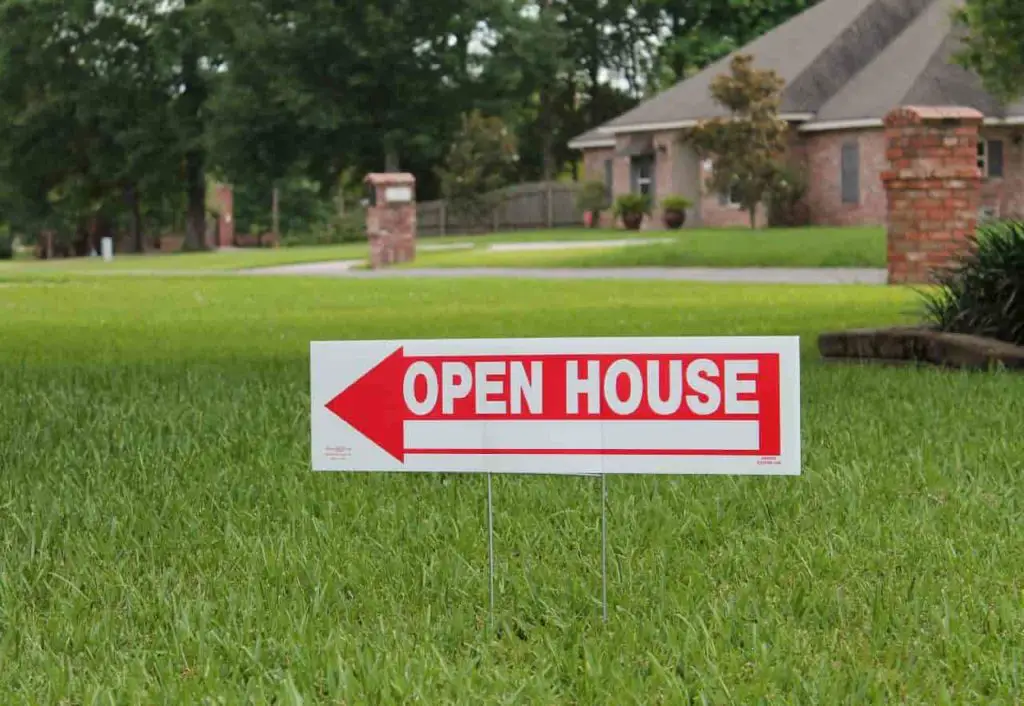 While an appraiser will generally inspect your home, there are a few things you can do that may make it easier for them.
First, make sure the home is clean and tidy and has any pets out (if applicable).
Second, sign up for homeowners insurance if you don't already have it.
The appraisal process can also include:
assessing repairs needed to bring the property up to code
determining neighborhood value by comparing similar homes in the area
performing an analysis of comparable sales prices over the past six months
talking with current homeowners about selling price expectations
A home appraisal is necessary when buying a home, refinancing your mortgage, or getting home insurance.
How Much do Home Appraisals Cost?
The cost of a home appraisal will depend on the appraiser and their company. Generally, home appraisers can charge anywhere from $250-$500 or more for a home appraisal. There are a wide variety of home appraisal costs based on how in-depth they go into detail, what amenities you have, and where you're located. It can be challenging to say what the price is without seeing what your needs are.
To get an idea of home appraisal prices in your area, try contacting local home appraisers for quotes. You can also search online for "home inspection cost" plus the city nearest to you (e.g., "Home Inspection Cost Washington D.C.")
Home Appraisal Checklist for Refinancing
Whether you are a section 8 landlord, or homeowner, using a checklist to ace your appraisal is a great strategy. Knowing which areas to focus on for your appraisal beforehand can make a massive difference in value. By following a home appraisal checklist, you can avoid and correct issues before they arise and impact your uniform residential appraisal report.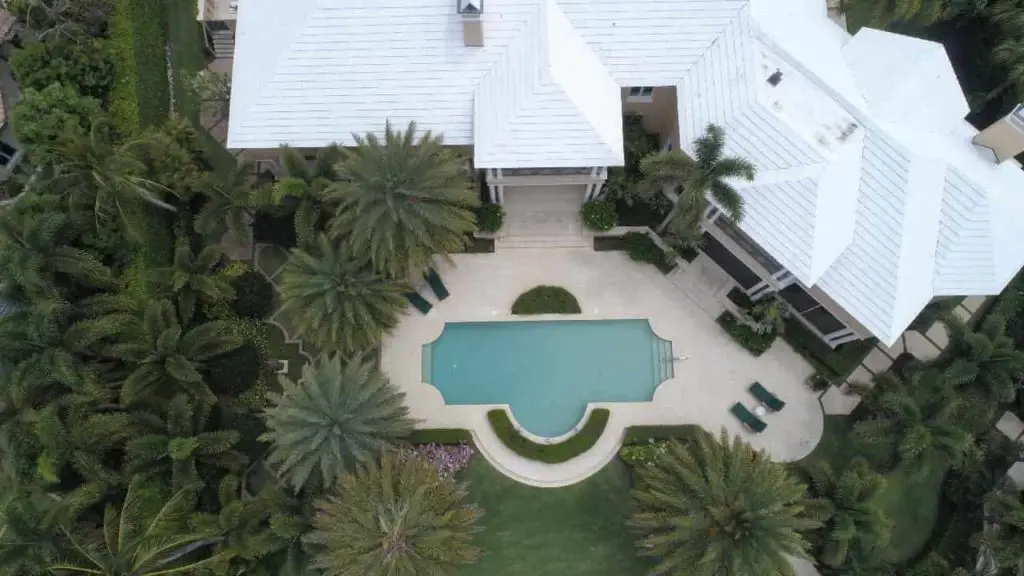 Focus on the Maintenance and Deferred Maintenance of Your Home
It is essential to focus on maintenance issues. These are home repairs that need to be completed before the appraisal. They might include:
Fixing leaks and fixing or replacing any broken windows.
Installing screens on all your doors and installing a new door lock, if needed.
Replacing smoke detectors that are more than ten years old or have low batteries (if you don't know when they were installed).
Checking for loose banisters and staircases, holes in the floorboards, missing handrails, etc.
Cleaning out gutters that may have obstructions like leaves or stones from branches above them.
If these things exist, then it is essential to fix them before an appraiser arrives at home. Deferred maintenance items will not play as much of a factor during this part of the process but can also affect overall home value, such as worn carpets or shag carpeting, home's age, and home exterior. Whether you are using a mortgage banker vs. mortgage broker, both recommend cehcklists.
Consider Home Improvements & Upgrades
If you have been thinking or planning to make any major upgrades, consider making those improvements before your appraisal. Some of those home upgrades might be:
New windows or doors, if old ones, are not energy-efficient and providing better air quality.
Installing solar panels to save money on utilities
Adding proper insulation to your walls and attic is a great way to cut down the home's heating and cooling bills in both the summer and winter months. This option helps keep temperatures more stable as well, which can help with indoor humidity levels.
Making home more energy-efficient by installing LED light bulbs.
Replacing appliances. (see who buys used appliances near me to get rid of your old ones).
Consider a kitchen renovation or home office remodel.
Repairing a home's exterior, such as painting the home and doing landscaping work around it.
Home upgrades can be a great way to add home value and make your home feel more like a home.
There are even ways how to save money on high-end appliance purchases if replacing.
Make Sure Your Home Mechanicals Are in Working Order
Your appraiser will want to know if your home's mechanicals are in working order. This includes:
Does your home have adequate heating and cooling?
Is there a home warranty on the home's major appliances (such as dishwasher, oven, or refrigerator)?
Are all safety features, such as smoke detectors, operational?
Is there an iron gate over fireplaces to prevent people from falling into them?
Are any locks missing that would allow someone access to areas of the home not meant for public use?
Is the sump pump functional, etc.? These items must be checked before you meet with an appraiser, so they don't become issues during the process.
Is your furnace in working order (including repair or replacement if needed)?
Is the home's electrical system up to code?
All of these home mechanicals must be in good condition before you meet with an appraiser. When it comes to your home's mechanicals, the most important thing to remember is that they should be up to code and in safe working order. Follow the best ways to save money on appliance repairs if you are short on cash.
Make Repairs if Necessary
You may have cosmetic and structural items in your home that need repair. Make sure you get these items taken care of before your appraisal date. Some of those repairs might include:
Fixing or replacing the home's exterior trim
Fixing home's roof, if it is damaged or needs to be replaced.
Damaged Stucco or Wooden Siding
Repair any holes that exist on the home's ceiling, walls, etc.
Fixing home's foundation or crawl space, if needed.
Structural repairs can vary in cost and difficulty level but are essential for your appraiser to look at when evaluating the home value.
Improve Curb Appeal
Improving curb appeal can be done with home exterior home improvements and landscaping. Home exterior home improvement projects might include focusing on landscaping.
Landscaping improvements might include:
Trimming overgrown bushes and trees on your property to make the home more visible from the street when driving by.
Adding flowers in front of the house for beauty and better curb appeal during the inspection date.
Repotting any potted plants you have in need of repotting them before they start to die out due to lack of water.
Fixing patio or deck.
Re-seeding the home's lawn if in need of reseeding it before the home inspection date.
Landscaping improvements will make your home more visible from the street with better curb appeal during the time of inspection date as well. At least two weeks is recommended before meeting an appraiser so landscaping can be done.
Declutter Your Home
Another critical area to focus on for your appraisal home preparation is to declutter your home. Your home should be neat and tidy, with few things in plain view that may indicate you have a messy home or live an unorganized lifestyle.
Best Ways to Declutter Your Home:
Remove all clutter and unnecessary items from home.
Clean out your closets, drawers, and shelves of excess clothing or other belongings that are not needed any longer.
Sort through each room in the home looking for anything you can donate to a local charity such as clothes, books, small toys and games, furniture, etc.
These tips will help prepare your home before an appraisal visit, in addition to helping improve your appearance overall. If you need help, contact an unlicensed real estate assistant for home organization suggestions.
Provide Relevant Home Documentation
Appraisers will also factor in additions and relevant additions that may have increased the square footage of your home. It is vital to be sure you have all of the home's documentation.
Some home documents to have on hand for your appraiser would include:
A copy of the home purchase agreement.
Past receipts for any remodeling work or renovation projects completed in recent years.
Any HOA Bylaws.
Deeds; residential and insured non-residential grant deed
A home inspection report.
Permits.
In addition to home documentation, home appraisers will also want to know about any work done inside the home that increased its value.
VA Home Appraisal Checklist
A home appraiser may have different requirements to record based on the type of financing you obtain for your home loan mortgage. A VA mortgage from the Veteran's Administration will require an appraiser to verify the home's condition and other appraisal requirements to qualify for a VA mortgage.
Some of the advantages of a VA mortgage are that the home appraisal process is generally less complicated, and the VA doesn't limit how much you can borrow.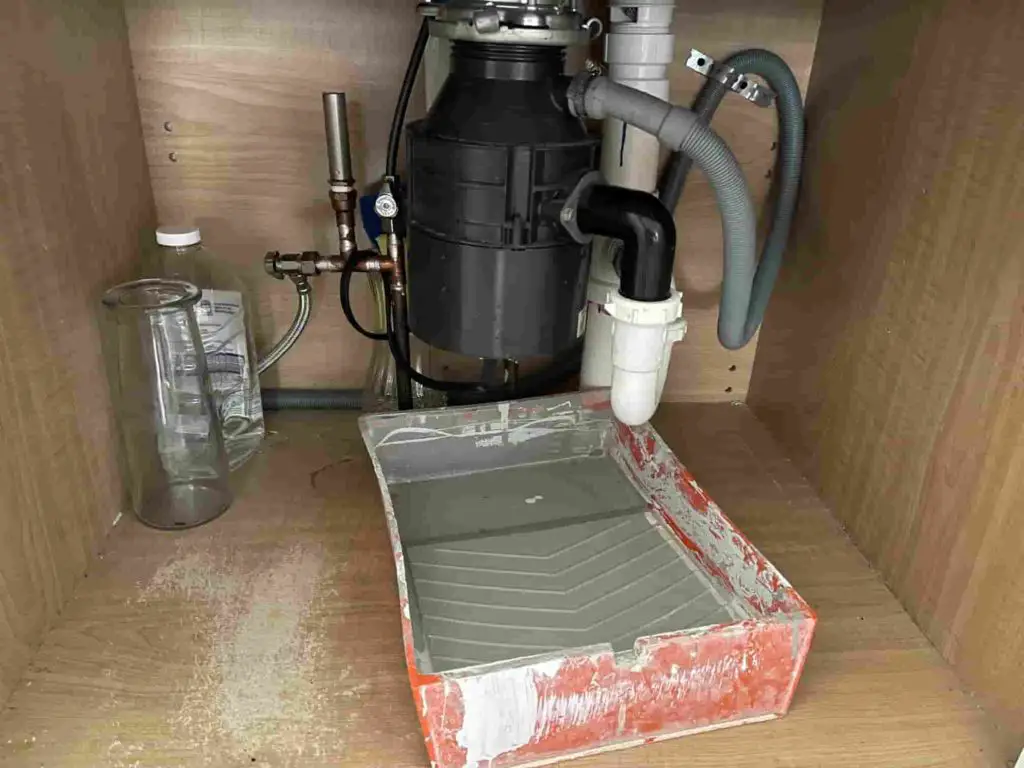 Additionally, home appraisers approved for VA loans will have some of their expenses paid by VHA as part of the home loan certification process.
You will need a VA appraiser to qualify for a VA home loan.
A home appraiser will use the VA appraisal checklist to ensure all of your items are listed on the home's property and that nothing is missing or incorrect before writing up an estimate for you at the end of their visit.
Pests: No evidence of pest infestation
Home Mechanical Systems: Heating and cooling systems in proper working order. Additionally, hot water tanks are also a factor, along with fireplace gas vents and code shut-offs are available.
Home Construction Structure: Checking for roof leaks or any damage that could be a potential hazard. The home appraiser will inspect the home's exterior to verify it is structurally sound.
Lot Dimensions: Confirming property lot size, measurements, zoning regulations are all acceptable according to local ordinances (check with your city hall to confirm)
Electrical Systems: VA appraisers will check the breaker box, and that circuits will trip correctly. Also critical are GFCI outlets around water areas such as kitchen and bath sinks.
Home Plumbing: Will check for leaks and that all faucets are in proper working order. Appraisers will also identify the plumbing material; copper, CPVC, galvanized steel, PEX pipe, and PVC.
Roofing Systems: Your home inspector should consider examining roof framing, flashing, gutters, insulation, and ventilation. They may also go into the attic to determine if there is any evidence of mold or mildew indicating moisture resulting from a roof leak.
Home Appliances: Evaluate the kitchen appliances, such as the dishwasher, range, and microwave.
VA Home Appraisal Guidelines
Some of the VA home appraisal guidelines include:
Determining the home's value
Verifying that title is free of liens or encumbrances.
Confirming you have a minimum VA home loan entitlement
It is limited to residential home mortgages only.
Checking with lenders for any specific requirements they might have
Verifying that home is within the veteran's eligibility limits based on their purchase date (service-connected disability)
VA appraisers are very familiar with home appraisals and can complete the process quickly.
FHA Home Appraisal Checklist
Another appraisal that has specific requirements is the FHA home appraisal. If you consider an FHA mortgage, home appraisals will also be an essential part of the home loan process.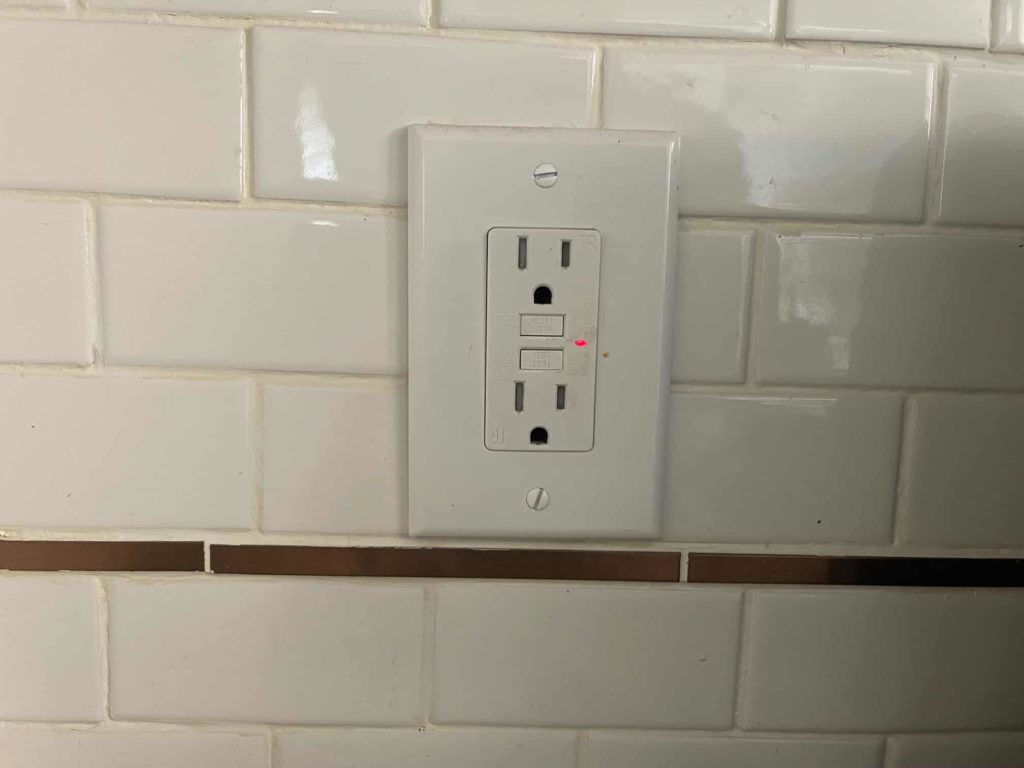 One requirement is those home appraisers have a valid NAHB home appraisal certification and FHA-approved Home Appraisal Report.
Your FHA home appraisal checklist will include:
No presence of exterior peeling paint or lead-based paint
Property must be free of any contaminants
Cement should be level and free of trip hazards
A home's electrical system must have an unobstructed power supply for any equipment used in the appraisal. Additionally, GFCI outlets should be present along with a functioning breaker box.
The state of the septic system must be functional.
The appraiser may see such things as broken windows, blocked doors, and steps without a railing as something that would make your home less safe for occupants.
The property being appraised must be a single entity.
The property must be free of any hazards or conditions, posing a health danger to the owner and occupants. The home must also be structurally sound and in proper functioning order.
No evidence of pests infestation; termites, rats, mice
The site should drain water away from the perimeter of the foundation walls
An appraiser will look at various factors, such as whether or not an acceptable water supply is available along with sanitary and safe wastewater disposal
Presence of any defective conditions, including issues with construction, leaks, decay
All attics and crawl spaces should have adequate natural ventilation for moisture to escape
Foundations must be free from cracks, moisture, and deterioration
Property must be able to accommodate necessary access for the appraiser to inspect the crawl space
The roof of your home should be in good condition and moisture-proof. Often, you will need a special certification stating the roof's age to qualify for an FHA mortgage.
Your HVAC system must be well-maintained to function safely.
The appraiser may see such things as broken windows, blocked doors, and steps without a railing that could make the homeless safe for occupants.
These are everyday checklist items that an appraiser will report on for an FHA home appraisal. If you are thinking about getting a mortgage loan from a foreign bank, you may have different appraisal requirements.
What Happens if Your Appraisal Comes in Low?
If your appraisal comes in below what you were expecting, be sure to ask the appraiser for their reasoning and give them another chance to provide a more accurate appraisal. You don't want to be stuck with outstanding balance vs. principal balance issues on your loan.
If your real estate agent does not believe they can get the home above market value, it may make sense to consider selling or renting out your property instead.
You can request additional information from your appraiser to help you decide whether or not it makes sense for you to sell.
If an appraisal comes in too low, this may signify that there is something worth looking into before proceeding with the home purchase.
Reviewing deficiencies can include reviewing comparable sales and other similar homes nearby. These must be properties that have sold within six months of one another and are located in the same neighborhood.
It might make a lot more sense to wait until what appears on paper reflects what buyers will pay so that you avoid wasting time during negotiations where nothing gets resolved because all parties know what they're signing up for upfront (price).
How to Find a Home Appraiser
If you need to find a home appraiser in your area, the best thing to do is ask for referrals from local real estate agents. They will be able to provide you with contact information of companies who specialize in appraisal work and have been doing this type of job before.
Your agent should also know if there are any restrictions on how many properties an appraiser can service per year so that they can recommend someone who has enough time available for the process without becoming too overloaded.
If you are buying a property and financing with a mortgage, your loan officer will usually have an appraiser on their list of preferred providers they work with.
There are also home appraisal associations that can help you find the right appraiser for your needs.
You might also want to consider contacting a private appraisal company like Fair Market Value Services, which provides free instant quotes on its website without filling out any contact form or giving personal details.
What Qualifications Do I Need For a Home Appraiser?
In most cases, you would want an appraiser with at least three years of experience in this field and will only be doing appraisal work.
You might also want someone who is certified by one or more associations such as:
National Association of Independent Fee Appraisers
International Fiduciary Standards Board
Certified General Real Estate Appraiser Board (CGREA) and State Boards for Real Estate Practice.
What Questions Should I Ask My Appraiser Before Hiring Them?
It is important you have all of your questions answered ahead of time, so there are no surprises during their visit, such as what type of reports they provide, what costs, and when they will need access to the property.
FAQs
Can a Cluttered House Affect an Appraisal?
A cluttered house can affect an appraisal. An appraiser may not appraise the home for its worth because it can't find things like counters, appliances, and more.
Can Your Appraiser Tell You What a House Is Worth?
Yes. An experienced professional will know how much homes are generally going for in your area, as well as any unique features about this property that might set its value higher than average. They'll also factor in comparable sales of other properties nearby, so they have complete information on which to base their findings.
Is There Anything I Shouldn't Say When My Home Has Been Approved by an Appraiser?
You should never tell them upfront if you're planning to tear down anything or build new since those things usually need to be approved by the local zoning board or building inspector. You should also avoid showing them anything that is not for sale since this can bias their opinion about what you're trying to sell and how much it's worth.
Can My Home Be Approved For Anything Besides Mortgage Financing?
Yes. Your home may have other uses beyond providing mortgage financing, such as appraisals, estate settlements, retirement planning, or even court proceedings.
Successful Appraisals With Home Appraisal Checklists
There are many steps involved in the appraisal process, but it is essential to know that checklists are also available to simplify and organize all of your needs. This will help you stay on top of what needs to be documented and what needs to happen before the appraisal occurs.
This includes documented proof of ownership, evidence of good condition and moisture-proofing, records of repairs, registered HVAC maintenance practices, and other safety precautions.
The appraiser may also require specific information about land use or zoning restrictions that might make it difficult for you to use the property for something other than residential purposes. The appraiser needs to know any preexisting conditions that you have noticed in the past year.
If you follow the checklists above, then you will have a higher success rate with appraisals.