This post may contain affiliate links to products that I recommend and I may earn money or products from companies mentioned in this post. Please check out my disclosure page for more details.
---
Debating a checking vs. savings account? Do you know the difference between checking and savings accounts? If not, don't worry. This article is here to help!
You can easily access your money in checking accounts, and it's perfect for everyday transactions. On the other hand, savings accounts offer higher interest rates but may have penalties for withdrawing your money before a certain date.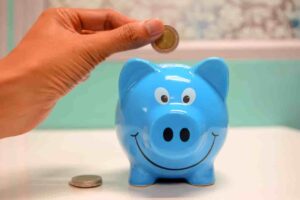 In 2019, the FDIC reported that 94.6% of US Households had either a checking or savings account.
So which account should you choose? That depends on your personal financial situation! This article will explore checking vs. savings account, and which is best for your situation.
What Is a Checking Account?
A checking account is a bank account type where customers can deposit and withdraw money. Funds are deposited into checking accounts via check, electronic transfer, or cash. Customers can use checking accounts to easily pay bills, make purchases, shop online and pay with e-Checks, and withdraw cash. Most checking accounts offer limited or no interest on deposited funds.
Checking accounts are also called checking accounts or checking/current accounts.
To open a checking account, you must be at least 18 years old and provide identification such as a driver's license, Social Security number, and proof of address such as a checking account statement.
What Types of Checking Accounts Are There?
There are several checking accounts out there to fit every need. Some checking accounts have a minimum deposit or monthly fee to open them, while others offer free checking for customers.
Other checking accounts offer special perks like no ATM fees at certain locations or unlimited mobile check deposits. Other products and services might include higher checking account balances, ATM fee refunds, bill pay services, and interest checking.
While there generally are not as many checking accounts as there are savings accounts, checking accounts can offer checking, checking with interest checking, money market checking, and second chance checking.
If you have less than stellar banking history, there are banks that don't use Chexsystems, which won't look at your checking account history.
This is known as second chance checking.
Second chance checking: This checking account type is specifically designed for people who have had a checking, or another type of bank account closed in the past because they overdrew their checking account too many times. These types of checking accounts are typically offered by community banks and credit unions that want to serve low-income customers who may have trouble working with traditional checking accounts.
What Are the Benefits of Having a Checking Account?
Checking Accounts Offer Convenience
Checking accounts have benefits. In additions to Not only do they provide convenience, but they have other great benefits. Some of the primary benefits include convenience and access to funds. With a checking account, you can easily pay bills, make purchases, use e-Checks, and withdraw cash. Additionally, most checking accounts offer limited or no interest on deposited funds. Some offer free overdraft protection.
This makes checking accounts perfect for everyday transactions. Additionally, checking accounts are perfect for people who need to access their funds quickly. If you need to make a purchase or pay a bill right away, having a checking account is the best way to go. There are advantages and disadvantages of online banking, but for the most part, it's a positive choice for personal finance.
Other Checking Account Benefits Include:
Check your balance whenever you want
Pay bills online
Make purchases online or with your debit card
Free starter checks
Reload your prepaid card
Get cash at ATMs and banks that participate in the network
Easy to use for everyday transactions
Lower banking fees
A checking account is the best type of bank account to have. You can also get specialty checks such as cashier's checks vs. certified checks made out. Not only are checking accounts beneficial, but they're also easy to set up while providing convenience.
What Is a Savings Account?
A savings account is a bank account that allows you to store money. The money in a savings account earns interest, which means you make money off the money you save. They're traditionally used for long-term financial goals like saving up for retirement or your child's college education. It's a way to grow your money.
This is in contrast to a checking account, which is a type of bank account that allows you to spend money. With a checking account, you do not earn interest on the deposited money.
Savings accounts also have features checking accounts generally do not have. For example, many savings account providers allow you to link your savings account to your checking account. If you try to spend money from your checking account but don't have enough in there, you may face debit card declined issues, and the money will transfer from your checking into your savings instead.
What Types of Savings Accounts Are There?
When comparing types of checking vs. savings account types, there are difference. While checking accounts can sometimes be rather limited, that is not the case with savings accounts. Checking and savings accounts differ in this area.
There are many types of savings accounts available, and the one you choose will depend on your needs and goals.
Some of the most common types of savings accounts include:
Regular savings account: This is a basic account that allows you to save money on a regular basis. It typically offers a low-interest rate, but it's a good option if you want to easily access your funds.
Certificate of deposit (CD): A CD is a type of savings account that offers a higher interest rate than a regular savings account. However, you can't access your funds until the CD reaches maturity.
Money market account: A money market account is a type of savings account that offers a higher interest rate than a checking account. However, you can't make purchases with a money market checking account. Instead, it's typically used for long-term investing.
High-yield savings accounts: These are savings accounts that offer an interest rate higher than your traditional savings account. Some high-yield savings accounts do require a minimum balance or debit card transaction to earn the interest. Additionally, once you meet a certain minimum balance, you might qualify for higher interest rates.
What Are the Benefits of Having a Savings Account?
A checking account is a bank account that allows customers to deposit and withdraw cash, as well as write checks. A savings account oppositely, on the other hand, is a type of bank account that earns interest on deposits.
There are so many multiple benefits of having a savings account.
First, a savings account can help you save money. By depositing money into your account on a regular basis, you can create a savings cushion that will help you cover unexpected expenses in the future. In addition, many banks offer high-yield savings accounts that pay interest on your deposits. This can help you accumulate more money over time.
Another benefit of having a savings account is that it can provide peace of mind. If you lose your checking account, it can be difficult to pay for basic necessities. If you lose your savings account, the money is still there in case of emergencies or unexpected expenses. Ultimately, you have to decide on your goal: saving money or investing; which is more important?
Finally, having a savings account can help you plan for the future. By setting aside money in your saving, you can create an emergency fund that will provide financial security when confronted with unanticipated expenses. You may also want to start investing part of your income into stocks and other forms of capital that can lead to monetary rewards in the future.
Other Savings Account Benefits Include:
• Help you eliminate and get out of debt fast
• Earn more interest on your monies
• Give you peace of mind that your money is FDIC insured up to $250,000
• Give you peace of mind that an error or fraudulent transaction can be disputed and resolved quickly
Are There Any Drawbacks to Opening a Checking vs. Savings Account?
While checking accounts may be restricted in what they can provide, savings accounts are not. In this regard, checking and savings accounts differ.
One drawback of having a checking account is that it may require a minimum deposit amount to open one, whereas most checking accounts do not ask for such high opening balances. A checking account also requires more regular use than a savings account does since checking accounts are linked directly to banking debit cards and online payment systems. You have to write checks from your checking account if you want to pay bills by mail, rather than using a debit card or checking account number and routing information to pay electronically.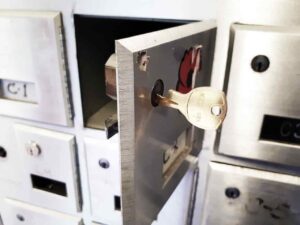 Another drawback about checking accounts is that certain transactions may be limited, while some checking accounts require a minimum balance to avoid imposed monthly fees.
For example, while most checking accounts offer unlimited check writing privileges, they may only allow you to make up to 10 withdrawals or transfers per month.
In addition, if you don't maintain a minimum daily balance in your checking account each month, the bank might charge you an additional fee for maintaining this checking account.
Sometimes these fees are waived if you sign up for direct deposit. You can find bank direct deposit times for banks to see when the transfers occur at most banks.
A savings account typically does not have any minimum deposit requirements or monthly service fees. You can start by depositing just $5 into your new savings account and will still earn interest on it over time until you withdraw the money later.
If you make a mistake writing out a check, you will have to cancel it. There is a voiding process to follow for how to void a check instead of simply canceling an electronic transfer.
How To Open a Checking or Savings Account
If you are wondering how to open checking or savings accounts, you are not alone! Many people are new to checking and savings accounts.
Here are some tips on how to open checking and savings accounts:
Determine Account Type
The first step in checking vs. savings account is determining which type of account is right for you. Checking accounts usually offer limited services and easy access without many restrictions, while a checking account may have requirements that you need to meet before opening one.
Savings accounts typically have no fees or minimum balance requirements but may limit the number of transactions you make every month. It's important to consider how often you will use an account before choosing one over the other.
Determine Where To Open Your Account
After determining your account type, it's time to select where you want your checking or savings account to be opened at. There are many banks that provide checking vs. savings account services. You will want to consider checking out a few in your area and checking account rates before selecting one over the other.
You should also consider online banks and online banking as account options. Considering mobile banking accounts online can give you more flexibility. They come with a debit card, can be set up for direct deposit, and can accept wire transfers.
Fill Out An Application
When opening an account that is a checking or savings, you will be required to provide some personal information. This includes:
Your name
Social Security number
Contact information.
You will also need to provide information about your banking history. This includes the dates and amounts of any transactions you have made in the past. This information is used to determine your credit score and eligibility for a checking or savings account.
Bring ID to Verify Your Identity
Be prepared to provide identification documents when opening an account. Most banks will require you to present a driver's license or another government-issued identification card. If you have a passport, you may be able to use this as well.
Banks require identification documents so they can confirm your identity and citizenship status before opening an account in your name. This is required by the Patriot Act, which was passed after September 11, 2001. The law requires banks to confirm their customers' identities before opening accounts for them.
Provide Proof of Address
Sometimes banks ask for multiple forms of ID in addition to a driver's license. Be sure to bring the following with you when applying for a checking or savings account:
Address verification document: This can be your previous year's tax return, current rental agreement, mortgage statement, lease, or recent credit card bill. You can even bring a utility bill if you prefer.
Get Approved
If everything you submit is accurate, you should receive your new checking or savings account! Banks will check to make sure your identification documents are accurate. They will also check to see that you have enough money to open an account.
Usually, the bank will provide initial starter checks for you. If you are not interested in keeping the checkbooks or using physical checks, you can see what to do with old checkbooks and how to destroy them correctly.
How To Deposit Money Into Your Checking or Savings Account
To deposit money into your checking or savings account, you will first need to gather the necessary information. This includes your bank account number, routing number, and the amount of money you would like to deposit.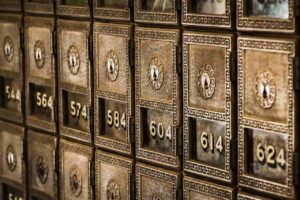 Once you have gathered this information, you can visit your bank's website or go to a physical location to begin the deposit process. Depending on how you choose to deposit the money, you may be able to do so online or over the phone. There are many instant online check cashing options from banks.
Your bank will then guide you through the remainder of the process, which usually includes entering in some verification information and confirming the transaction. Once money deposited, the money will be added to your account and will be available for use.
Can I Deposit Third-Party Checks?
You will have to contact your bank to find out if you can deposit third-party checks. It will depend on your bank's policy. If a check is written to a third party rather than yourself, the account holder of the checking or savings account will have to endorse it. Most banks do allow accounts holders to collect deposits from people that are not listed as authorized signers on their checking or savings accounts.
Can I Cash a Check Written To Someone Else For My Deposit?
ontact your bank and inquire about cashing a check that is written to someone else's name. Some checking accounts allow this while others do not. If the checking account does allow cashing checks written to another party, you will need to make sure that you are listed as an authorized signer on the checking account.
Fees Associated With Checking and Savings Accounts
There are a variety of imposed fees associated with checking and savings accounts sometimes. Some common fees include account maintenance fees, overdraft fees, and ATM withdrawal fees.
Account maintenance fees are typically charged monthly and can vary depending on the bank. Overdraft fees are incurred when a withdrawal from the account exceeds the available balance. ATM withdrawal fees are charged for each withdrawal made from an ATM outside of the bank's network.
How To Lower or Avoid Banking Fees
Below are some ways how to lower or avoid banking fees:
Employ overdraft protection for your checking account, meaning that if you don't have the funds to cover a withdrawal, your checking account will automatically borrow money from the savings account to cover the withdrawal. An overdraft fee is charged for each time that happens.
Take advantage of links to other banks' ATMs by using a card from a bank with no ATM fees.
Open a savings account associated with your checking account. It can be beneficial because you can transfer funds between accounts quickly and easily if necessary.
The only way the concern about high banking fees should exist is if there is no effort on your end to avoid them or lower them.
How To Decide Which Account Is Right For You
When it comes to deciding which bank account is right for you, there are a few factors to consider. The most important thing to think about is what you need the account for.
If you're looking for an account that will help you save money, then you'll want to look for an account with a good interest rate.
If you're looking for an account that will allow you to write checks and withdraw cash, then you'll want to look for a checking account.
Another thing to think about is the fees associated with the different accounts. Some banks charge monthly imposed fees for checking accounts, while others don't. Read the fine print. Understand all of the fees associated with each account before making a decision.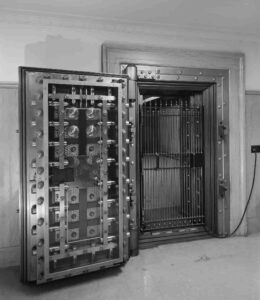 Of course, you'll also want to think about the services that each bank has to offer. For example, some banks may offer free checking and savings accounts or free checks for their customers. There are also a lot of places to cash a personal check near me which is a benefit if I ever need cash. I can write myself a check.
You should also consider how much service the bank provides. Some banks have more branches than others, which can be beneficial if you need to go in and talk to a banker in person.
Related Questions
What Is The Best Way To Save Money In Bank Accounts?
The best (and most simple) way to save money would be to set up automatic withdrawals from your paycheck every month. If you do this, you never even see the money in your bank account and will not be tempted by it! It will come out during the month without you ever even knowing it.
What Is The Interest Rate On a Checking Account?
The interest rates on checking accounts fluctuate depending on how much money you have in your account and what bank or credit union you are using. However, they usually range between 0.05% – 1%.
Is It Better To Have a Checking or Savings Account?
Savings accounts can be beneficial if someone wants to put their money somewhere that they do not frequently use, which means no temptation to spend. Checking accounts would be great for someone who has a steady income that spends frequently but does not want their money to lose value too quickly with high-interest accounts like CDs (Certificate of Deposit). This is because savings accounts often have a higher interest rate than checking or money market accounts.
What Is an Interest Bearing Account?
An interest-bearing account is an account that pays you interest on your balance. This is typically done by using the principle in your account to pay for loans or other services or investing it in financial instruments. Interest types may vary depending upon the bank, but typical options are low risk, known as certificates of deposits (CDs), higher risk choices like stocks and bonds, money market options which offer slightly higher interest rates than checking accounts with less security, and savings accounts that generate very little extra income.
An interest-bearing checking account can help establish credit history because some banks require this type of relationship to accept you for a line of credit, such as for a mortgage.
Does a Bank or Credit Union Pay Higher Interest Rates?
A credit union is a non-profit organization that typically offers its customers higher interest rates on savings accounts and also lower interest rates on loans compared to for-profit banks. This is because they are not operated for profit. You are a member of the credit untion and become one when you open an account with them. As a member, you can vote on the future of the credit union. What this usually means is that they are not driven to sell you products with high-interest rates because their profits are returned to the members instead of being given out in dividends, and executive bonuses like a for-profit corporate bank might do.
Do Online Banks Have a Withdrawal Limit?
Online banks often have a daily limit for withdrawals, and it will be the same as the initial deposit amount. However, this is usually not a very high limit since the bank wants to prevent abuse from malicious attackers trying to drain an account.
Can a Checking and Savings Account Be Combined?
A checking and savings account can be combined by using the same bank. They will have to agree to this before it happens, but it is a relatively common request that a bank will try to accommodate if possible. However, since they are considered separate accounts under federal law, they would have different Routing Numbers and Account Numbers.
Do Credit Unions Offer Federal Deposit Insurance?
Credit unions are not-for-profit institutions. They offer the same types of accounts as banks, including savings and checking accounts. Deposits in credit unions are insured up to $250,000 by the National Credit Union Administration (NCUA) or by the Private Share Insurance Fund (PSIF).
Do Online Banks Offer Paper Checks?
Online banks are banks that primarily do business over the internet, with little or no physical storefront. Paper checks are not an option for most online banks. They only offer electronic payments, such as ACH transfers and direct deposits, to their customers.
Summary
Checking and savings accounts are both great options for financial stability but offer different benefits depending on what you're looking for. A checking account is good for someone who wants to be able to spend their money frequently without losing value, while a savings account is better for someone who doesn't want to touch their money often. Whichever you decide, this article will help you with your personal finance and manage your money.