This post may contain affiliate links to products that I recommend and I may earn money or products from companies mentioned in this post. Please check out my disclosure page for more details.
---
Who wants to become a millionaire? Most people do! But most of these people dream about it without even trying to realize this dream. One who is serious about becoming a millionaire needs some specific steps on how to build wealth from nothing. This article presents the top ways to build wealth when you have limited or no resources. It is possible to make your way towards becoming a million-dollar owner and building wealth even when you have nothing.
The best way how to build wealth from nothing is dependent on three factors: income, expenses, and investing. This is why it's essential to research how to reduce your costs to invest more of your money into wealth-building strategies through investments.
Below are some of the best ways how to build wealth from nothing. If you don't have a lot of money to invest, these steps below will help you amass a million-dollar fortune with ease.
Get Money Educated
There are many ways to learn how to build wealth with little resources, but the first step involves becoming deeply educated on all aspects of the future of money and money in general.
Learn About Money to Build Wealth
To best know how to build wealth from nothing, you want to understand how money works. Imagine if someone had no idea how a computer worked and they decided to write a program? They wouldn't have knowledge or know where to start or even what language the computer would understand.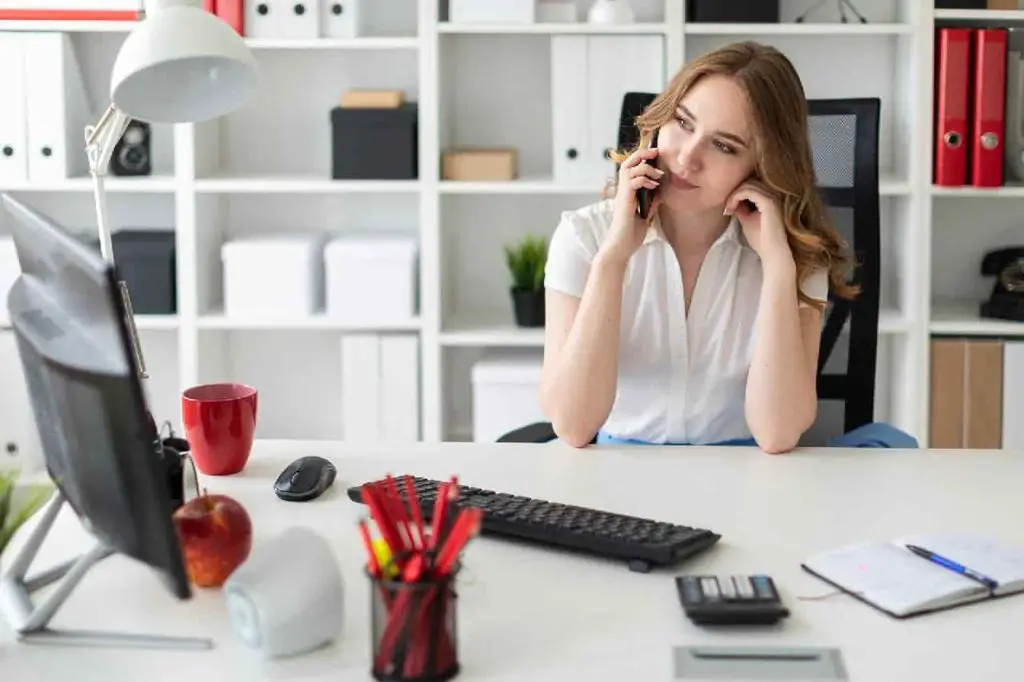 The same thing applies here. If you don't have any experience with money, it will be hard to build wealth.
Learn From The Pros
The best way how to build wealth is by learning from those who've done it before. A mentor can help you and make sure that you don't mess up. Create a list of your favorite successful millionaires and find out how they did it. Interview them or find out what books they read. You'll be surprised at how much information you can get from these folks.
Some of the best books from experts on the topic of building wealth include:
The Millionaire Fastlane – MJ DeMarco
Time Machine: New York to the Present – Michael Masterson
You can also read more about these millionaires by visiting their blogs or following them on Twitter. Just look up the best ways how to build wealth, and you'll find some fantastic people out there sharing what they know!
Look Out For Opportunities To Build Wealth
With these tactics, the first thing you want to do is eliminate any debts that you have. One of the ordinary "debt traps" is credit cards because consumers often don't pay off their balance on time (within 30 days). This leaves many potential opportunities to build wealth wasted and makes it difficult for future purchases, especially if your card is declined.
Create A Plan To Build Wealth Through Budgeting
Once you have taken care of any outstanding debt, create a plan for how you are going to build wealth. Plan out how much money you make per month and what your expenses look like. If there is extra money left over after bills are paid to build wealth, great! You can use the budget by paycheck system to assist.
Suppose there is no extra money; set aside an amount each week or month to be saved towards this goal. The best way how to build wealth from nothing will depend on the situation but keep in mind that it's always better to start small and work your way up rather than biting off more than you can chew!
Your plan for building wealth should include looking at your current finances because you will notice how much you make and what expenses look like. Learn the ways how to improve your budgeting skills for success. If there is any money left over from a paycheck, setting aside some of it will allow you to start building up your wealth early on in the process.
Build Up Your Career Skills
Another wealth-building strategy is to build up your career skills for higher pay. One of the key strategies for building wealth with low income is to try and get raises at work as fast as possible.
If you're not getting good pay, then it's time now to reexamine your work and the skills you possess. Approach your boss about taking on new projects or obtaining new certifications or degrees to improve your value to the company.
Get Certifications and Get Educated
One of the mainstream best ways to build wealth with low income is to get more skills by enrolling in an online program from a university and paying for it yourself instead of getting student loans through a government loan agency.
When you pay for these classes out-of-pocket, it will give you much greater control over your schedule and the courses you take. You can also choose more affordable schools, which are typically better quality than most other options available at traditional brick-and-mortar universities.
These online programs have often been called "MOOCS" or Massive Open Online Courses because they involve thousands of students taking e-learning courses all over the world. One of the best organizations to look at is Coursera.
Make Additional Income
It's best to try and increase your monthly income to build wealth. If your salary is already at the top level, you might want to start by increasing your side income. You can do this by getting a second job or freelance work. There are a lot of simple ways how to get freelance projects. Take on an extra job nearby that requires only a couple of hours per week, and you will build wealth faster than you thought!
Ways to Make Additional Income Include:
Become a Virtual Assistant: VA work has exploded. In 2020 there were more than 600,000 freelance virtual assistants in the United States alone. This makes it a great way to build wealth from nothing as long as you qualify for this work. Get paid to do things like: make calls, write emails, and book appointments for your clients online or over the phone.
Start an eBay business: An eBay business can be profitable and bring in a lot of extra money. Be sure to check out the best things to sell on eBay for profit so you can maximize your earnings.
Take surveys online and get paid: Taking surveys is famous for a reason. You can get paid to give your opinions on products, services and everything in between! Some of the best sites that pay you for your views are Survey Junkie and Vindale Research along with our InboxDollars Hacks.
Freelance writing jobs: The best thing about freelance writing jobs is that they can be done anywhere. From home, a coffee shop, or at the beach. You can even write from your phone! An excellent resource for freelance writing jobs is Flexjobs.com, where you can find writing jobs that cover all topics under the sun, including travel, health and beauty, home and family, and business.
Start Your Own Business: Another wealth-building strategy is to invest in starting your own business. Starting your own business is an excellent way how to build wealth with low income. There are so many tax advantages that come with owning your own business. Additionally, you can also grow your business into a vast asset then sell it as a vehicle for increasing wealth. Collect garbage appliances and then find out who buys used appliances near me and collect money. You can also focus on starting a part-time business as well such as how to start a pooper scooper business and then expand it down the road and hire management to run it.
Sell Stuff: Many people now a days sell stuff out of their garage. You can make 100k as a sneaker reseller as well in the billin dollar sneaker industry. All it takes is time and the right drive.
These are just a few ideas, but you can develop more ways to build wealth depending on your skillset. Think of all the skills that you have already mastered to complete this task. If you're good at typing, why not become a virtual assistant to take care of the paperwork for busy executives? These opportunities exist everywhere, and it's up to you to find them!
Adopt A Mindset Of Wealth Building
To show yourself how to build wealth, you must adopt a mindset similar to those who already have acquired great wealth. This means that you need to focus on making as much money as possible rather than wasting time watching television or surfing the web. Don't worry about what happens if you don't save for retirement, rather become productive. The more you use your time for productive purposes and the less idle time you spend on unimportant things, the sooner you will achieve financial success that will lead to great wealth.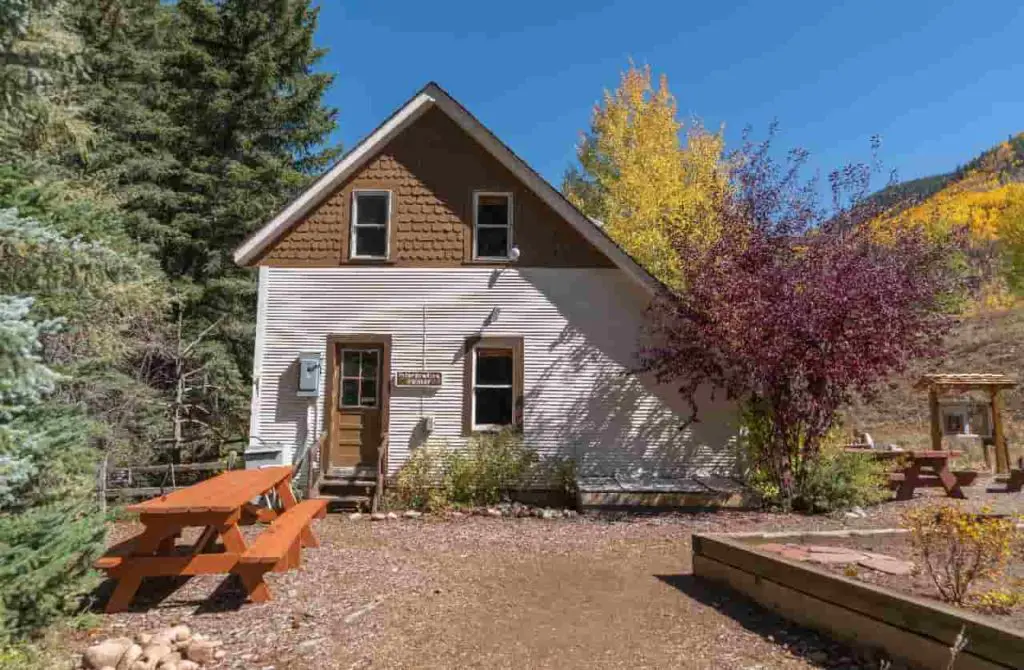 When trying to save money, many people don't do it because they spend the extra cash rather than keeping it.
To build wealth effectively, you must have just enough each month and put anything leftover into investments for financial success, leading to great wealth if done correctly.
Strategies for Changing Your Mindset
The best way how to build up your mindset is by adopting a similar mentality like those who already achieved their goals with finance in mind. Put as much time as possible towards productive things such that idle moments are minimized. Then, use this free time on unimportant activities sparingly so that there's more quality time spent doing what truly matters most.
Some of the elite and most successful people who have changed their mindset are:
Dave Ramsey, a financial guru who got started at a young age and became wealthy, uses his time educating others to gain wealth.
Warren Buffet is an investor with an estimated net worth of $40 billion. His company Berkshire Hathaway has made returns of 20% annually for 50+ years straight. 
 Jim Rohn is a great motivational speaker on how to improve your life and how to build wealth.
Harvey Mackay is a man who got rich by writing books on how to build wealth.
Live With Just Enough To Build Wealth
Most people trying to save their money end up not saving any of it because they go out and spend everything immediately. The path to building wealth in your household must start with reducing and eliminating these expenses, such as non-secured debt. Focus on living below your means when considering purchases. Debt with higher interest rates is usually non-secured debt because it is riskier for the creditor. If there is any extra money after paying your monthly bills, apply it to the credit card balances.
According to NerdWallet and the Federal Reserve, the average household credit card debt is now $16,883. You may not earn enough money to pay that debt down fast just on your income. See: $40,000 a year is how much an hour?
If you are working-class or middle class, you will have to pay off your debt with other tools than just based on your income.
Instead of going into debt, make sure that you have just enough to live on each month and put whatever extra money there is into savings for building wealth. The longer it sits in your bank, the more likely you will keep it since you won't have access to it.
You can use a financial order of operations flowchart to help guide you along the way to financial success.
Get Savvy With Saving Money on Your Bills For Certain Expenses
Depending on how much money you make, certain expenses may seem ridiculous to be cut down or eliminated. But if you want to build wealth, these expenditures can be cut down or destroyed to make investments. 
These expenses include cable tv, cell phone bills, dining out, and just about anything else! There are alternatives to cable tv as well, so you won't miss any of your shows. Make this a priority in your life and save more money to invest in the stock market. The best way to build wealth will only come when you have saved enough cash for investment purposes. So start small investments and work up from there.
Build Wealth Through Investing in Mutual Funds
If your thinking I don't want to work in an office, you can invest in mutual funds and live off proceeds. It is possible to turn your extra money into wealth by investing it. You will never become wealthy if you can't achieve a return greater than inflation and your expenses and the best way to do this is through investing. Since you've already taken drastic measures to reduce your bills, now you can invest the rest of it into a brokerage account so that it can grow over time until you get wealthy.
What Kind Of Investments Should I Invest In?
One of the biggest mistakes people make when trying to learn how to build wealth is choosing investments that aren't smart or effective.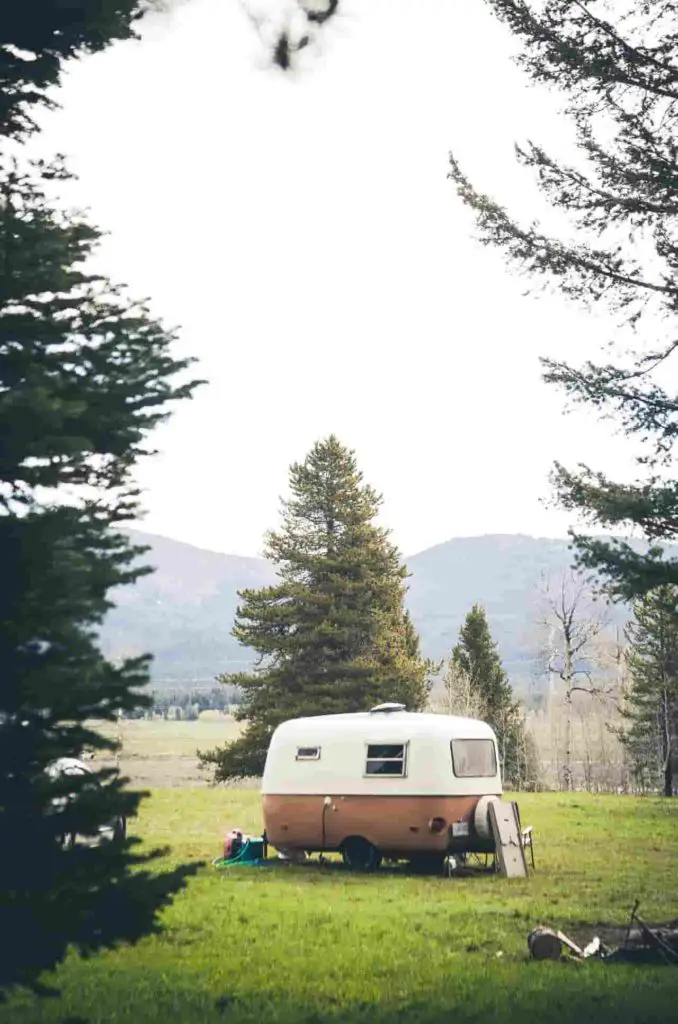 While you can learn the pros and cons of options vs. futures investing, it doesn't come without risk. The same holds true with making a living by trading forex as well. Mutual funds mitigate that risk. Start with mutual funds because these are relatively safe and have a good rate return provided they're managed correctly. These work well for new investors who don't have enough money yet for other options such as real estate. Instead, choose some high dividend stocks to earn more wealth from your investment.
Routing investing is a great way to build wealth, and it should be practiced as early on in life as possible. Check out these popular low-risk mutual funds below.
Top 10 Most Popular Low-Risk Mutual Funds:
1. Vanguard STAR Fund
2. Vanguard Wellesley Income Fund
3. Fidelity Advisor Growth & Income
4. T. Rowe Price Equity Income Fund No Load
5. American Funds EuroPacific Growth (F) 
6. American Funds Growth Fund of America (A)
7. Janus Developing World (F)
8. Vanguard Windsor II Inv (F) No Load
9. American Funds Income Fund of Amer (A)
10. Vanguard Primecap Odyssey Stock Inv (N), no-load #1 in its category for 12 years straight.
Use Real Estate for Building Wealth
Real estate is one of the most incredible ways to build wealth with low income. Some of the most well-known individuals who made wealth through real estate with not much money include:
Donald Trump
Larry Hagman
Barbara Corcoran
There are multiple ways to use real estate for building wealth from nothing.
Invest in Home Ownership: Investing in homeownership is one of the easiest ways to grow wealth. It's an investment that you get the privilege of living in and don't have to work too much to do it. Growing wealth through homeownership is a better option than throwing your money away on rent. Additionally, there are also tax advantages of owning a home. For example, if your house is worth $250,000 and prices increase 3% in value in a year, you have just made $7,500 in household wealth by paying a mortgage and living in a house. Homeownership is also an excellent strategy for not only building wealth but also generational wealth as well. 
Fix & Flip: First of all, you can buy a relatively inexpensive house and fix up the home. Then flip it for profit in 2-3 years when you're ready to move on. This process is beneficial for new investors who don't have enough money to buy a property with cash. This method of building wealth takes longer, but it is still viable and safe provided that you find the right property to buy.
Buy Income-Generating Properties: Another way to build wealth is by buying properties that generate income, such as rental property, which gets tenants paying off the mortgage each month. You can either use a realtor or an online listing service to find these properties before it's too late. This method of building wealth is much quicker than buying a property that you're going to fix up and then flip, but more significant risks are involved since you have less control over certain things, such as tenant issues. Becoming a section 8 landlord is very common to receive rental payments from the government.
Generating Rentals: It's also possible to make money with this method of building wealth. Find family members or friends willing to move into your rental properties and then pay you each month for the rent they owe. This is an excellent option for building wealth if you have friends or family members who need affordable housing but don't currently have the means to buy property on their own.
Turning Rental Properties Into Your Business:  Another popular way to build wealth through real estate investing is by turning these rentals into a business. You acquire multiple properties to generate an income that can subsidize the rest of your life as provide additional cash flow. Become familiar with the best 1031 exchange companies to help offset your taxes.
Buy a Multi-Family Property:  One of the most popular ways to build wealth with real estate is by buying a multi-family property such as an apartment building, duplex, or triplex. This property type will generate more rental income over time because multiple units are rented out rather than just one. However, it costs much more money up front to buy this unit than a single-family home or multi-unit apartment building. Still, you'll have profits coming in sooner and will likely get better returns on your investment over the long run if you can manage these properties well. Additionally, you can live in one of the units as well. You can even use passive income to qualify for a mortgage to pay for mortgages on investment properties.
Barbara Corcoran amassed her wealth from nothing going from a $1 investment in her first property to multiple properties worth millions of dollars. She sold one apartment building for almost $10 million during the peak of 2005, and other investments have yielded millions of dollars as well.
Loudon County, Virginia, is known as "America's Best Buy City" with an average home price at around $106 per square foot, which is perfect for building wealth how you can build wealth from nothing or with low income.
This means that the homes are inexpensive, but it doesn't decrease their value on the market so much since they're still reasonably modern even though they're older and haven't been renovated quite as often. These smaller cities also don't face out-of-control inflation like certain cities in California or New York, which means that you can build wealth faster with less money.
Invest in Crowdfunding Real Estate Deals
Another option for building wealth if you don't have a lot of money is to fund real estate deals via crowdfunding. You can invest in real estate crowdfunding and have other companies do the rehabbing and flipping of properties, so you don't have to. This method of building wealth is how Matt Theriault built up millions in profits over the years. He used to be homeless and living on food stamps, but he made his future for himself by learning how to invest in real estate through different platforms.
One of his favorite platforms is Fundrise which has helped him generate over $1 billion in projects ranging from office buildings, mixed-use developments, retail centers, apartment buildings, and hotels around the country and Canada, and Europe.
Fundrise makes it possible for investors all across the United States to participate in these projects since they're offering tax-free investment opportunities with some of their properties. They have a 6% internal rate of return on most of their properties.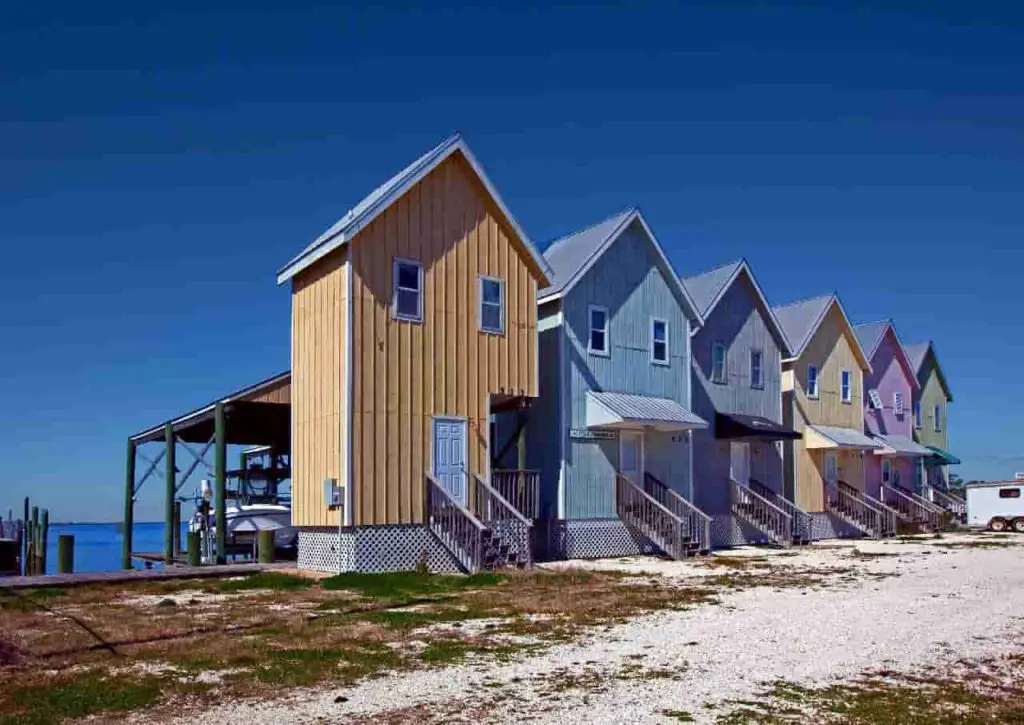 Other platforms that investors can use to build wealth include PeerStreet and Patch of Land, but there are also many more.
Focus on Cutting Housing Expenses
There is no doubt that housing expenses are a large majority of monthly expenses for many. If you want to start building wealth, how to build wealth from nothing or with low income, you must take every opportunity possible to reduce housing costs. Knowing how to budget your money and frugal living are essential.
There are many other alternatives to living in traditional housing that is expensive. Cheaper alternatives to conventional housing are noted below:
Move to a more affordable area:  If you live in a major city and are looking for ways to build wealth with real estate, it's highly recommended that you move to a more affordable area to have much lower expenses.
This will open up many opportunities for building wealth, including the potential of driving down property prices. You can use the equity in your current house to buy another cheaper home and then rent or flip this new property. This way, you can also make money on the sale and collect cash flow from renters at the same time without having to deal with financing as well.
Move into an RV:  If you need someplace to call home but don't have any money available for housing right now, consider moving into a cheap housing option such as an RV instead of getting a $500/month apartment.
RV living is becoming more popular every year as many decide to take this route because it's cheaper on their budget. And for those who don't have the money to buy an RV outright, there are some other options available such as renting RVs from companies like RVshare or Getaround that specialize in car-sharing programs.
These allow you to rent out your RV when you're not using it and earn a supplemental income on top of what you would make with your current job instead of how to build wealth with low income.
Move into a Cooperative:  Instead of buying your own home, you can also move into a cooperative instead. People who live in co-ops pay only for the cost of housing but don't own their place, so it's much cheaper than having to buy one.
This is very helpful for those looking at building wealth with low income since they won't have all of the upfront costs involved when trying to take over ownership of a property. You can read about how I have saved over $150,000 in 5 years by living in a housing cooperative.
Related Questions:
Can You Build Wealth With Penny Stocks?
Building wealth with penny stocks is possible if you're able to time them correctly. But it's challenging how to build wealth from nothing or with low income since these stocks can be volatile at times and will have their highs and lows.
Can You Build Wealth Through Investing in Gold?
You can build wealth through gold but only when you're dealing with recessions that allow for massive increases in the price of gold. When the economy is stable, gold doesn't offer much value and isn't usually worth it.
You Can Build Wealth With Low Income
In summary, you can build wealth by starting from zero even if you follow some of the suggestions in this article mentioned above. Some of those suggestions include becoming educated, boosting your career skills, and creating additional income to supplement your primary income. Lay out budgetary guidelines to keep you on track.
Some may have to work harder to build wealth from nothing, but it is still possible with a little hard work and sacrifice. If you follow these tips on how to build wealth with low income, then you will be quickly on your way towards improving your financial health and financial freedom in no time.