This post may contain affiliate links to products that I recommend and I may earn money or products from companies mentioned in this post. Please check out my disclosure page for more details.
---
Like most "empty nesters," my husband and I decided to look for a home that is better suited to our current needs. However, I was dismayed that several of my top choices were listed as either under contract or pending. So, I decided to find out what under contract vs. pending mean and whether I could still make an offer for my dream home.
Under contract means that the property seller has a contract with a buyer tied to specific contingencies. They differ from pending homes where all the contract stipulations have been met, and the sale is imminent. Backup offers are generally accepted for both under contract and pending homes.
While I discovered that I could make an offer on a home listed as either under contract or pending, I have learned some valuable lessons in the process that I would like to share with you.
Real Estate Transactions: Under Contract Versus Pending 
To truly understand the difference between under contract versus pending, it's essential to know how real estate transaction procedures work. Therefore, I will outline the entire process before I delve into the nitty-gritty.
The Real Estate Transaction Process
Here are the most pertinent steps in the real estate transaction process. While there are a lot of smaller areas, such as can passive income be used to qualify for a mortgage, the overall transaction includes the steps below. The process initially starts with your viewing and culminates with the under contract or pending stages, and concludes with the property's eventual sale.
1.     Viewing: a prospective buyer views several properties and decides to make an offer for their ideal home.
2.     Formal offer: the potential buyer submits a legal bid to the seller for their consideration. Additional bargaining could occur between both parties at this stage concerning the offered price, timelines, and other contingencies.
3.     Accepted offer: the seller agrees to the terms and conditions of the formal proposal.
4.     Under contract: the buyer and seller draft a contract that includes mutually beneficial contract clauses. Once both parties sign the agreement, the property is classified as under contract.
5.     Deposit: the property's buyer is then required to transfer their deposit to a specific escrow bank account.
6.     Finance: the prospective buyer then applies for their mortgage to finance the home or places their current home on the market to finance the purchase.
7.     Pending: once the home passes an appraisal, it is listed as a sale pending property.
8.     Sale: the real estate transaction is concluded and considered as a closed deal.
The Difference Between Under Contract Versus Pending
Now that you understand how the entire real estate transaction process works let's delve into the main difference between properties listed under contract or pending.
Under Contract/Active Under Contract Properties
All properties classified as being under contract or "active under contract" signify that the seller of the property agreed to the terms and conditions of the buyer's formal offer and has entered a contract.
However, the sale is not finalized until all the contingencies or terms of the contract have been met.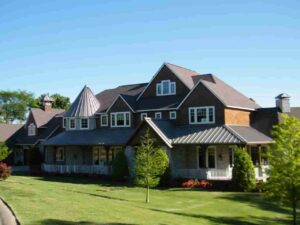 The under-contract period usually takes four to eight weeks from when the seller accepts the offer until the sale is concluded. 
However, the process is not always straightforward as it might appear to be. There are numerous contingencies or contract clauses that must be met before the sale may be concluded.
Financing Contingency
A financing provision is an essential contingency as the buyer would need to secure a mortgage or other financial resources to purchase the property. If the buyer is reliant on a mortgage to finance their home purchase, the mortgage company's appraisal of the home could scupper the sales agreement. Make sure you use a home appraisal checklist to be prepared.
The mortgage appraiser would need to compare the home with similar properties that have been sold in that area to confirm that the requested loan amount would not exceed the property's actual value.
Suppose the mortgage company insists that the requested loan amount exceeds the home's worth. If the seller is unwilling to reduce their asking price, and the buyer cannot fund a more significant deposit, the sale will fall through.
Additionally, a buyer might want to get a mortgage loan from a foreign bank which would have different contingencies.
Home Sold Contingency
Another provision that could jeopardize a sale is when the buyer stipulates that they will only purchase the new home if their current property is sold. Therefore, the deal will fall through if they do not sell their existing property in the agreed-upon time.
While it's essential to know how to save money for a house fast, there are also advantages to selling a home you already own to help pay for a new one. This is important for the buyer because if they cannot sell their existing property, they would not be able to purchase the new one. Most buyers need the proceeds from the sale of their home in order to have enough down payment to buy a new one.
Inspection Contingency
Another perilous contingency that could scupper a sale is a property inspection provision. Most purchase agreements state this contingency that grants the buyer a right to cancel the contract if they find any significant structural issues on the property that would be costly to fix.
Suppose the contract is terminated due to the property inspection contingency. In that case, the seller will either need to pay for the necessary refurbishments or find another buyer willing to upgrade the property.
Closing Date Contingency
The final contingency is a closing date provision under which the buyer has the right to cancel the sale agreement under certain circumstances. This includes various reasons, such as if they cannot obtain financing or do not receive all of their mortgage monies in time for closing on the property.
Once again, under these circumstances, it could be challenging to find another buyer that would purchase under those conditions or refinance and close under a new date.
If any of these contingencies cannot be met, then one of two things will happen: either both parties agree on an extension clause until all contingencies have been accepted; or, if they still cannot come to an agreement, they terminate the contract, and both parties forfeit their deposits. Using a mortgage banker vs. mortgage broker doesn't matter becase both are familiar with this process.
Pending Homes Explanation
When viewing properties, you might also notice homes that are classified as pending sales.
While some realtors might interchangeably categorize homes as under contract, or pending there is a significant difference between the two.
A home should only be marketed as pending if the property is under contract, without contingencies that jeopardize the sales transaction.
Compared with homes listed under contract, a pending status means a better likelihood of selling the house to the buyer. They are also more secure as the seller will most likely not accept any backup offers.
 According to National Association of REALTORS® statistics, most pending sales across the USA are successfully concluded within 2-4 months.
However, a sale listed as pending could still fall through in the unlikely event that the buyer finds significant issues during their final inspection of the home. Most buyers have the right to do a final walkthrough right before closing the deal. 
Should I Make An Offer On A Under Contract/Pending Home?
It's worth noting that Multiple Listing Service providers do not always provide real estate agents with the functionality to reflect a home's sales status accurately. Furthermore, they often switch under contract and pending sales categories around.
All hope is not lost if the estate agent confirms that your dream home is under contract or has a pending sales status. So, let's look at your chances of a successful bid in detail.
Under Contract Backup Offers
Homes classified as under-contract may be sold to other interested parties. This can only happen if a mutually agreed upon contract clause prohibits the seller from receiving additional offers and selling them to either of them.
Therefore, it is undoubtedly worth it to make a backup offer on a home that is under contract as there's a strong possibility that the contract contingencies could scupper the sale. 
However, in the worst case, there are other affordable housing options for cheap living if your backup offer falls through.
Pending Backup Offer Success Rates
Submitting backup offers concerning pending homes is risky. The Realtor may refuse to accept other offers as all the contract contingencies of the current buyer would have been met at that stage.
However, showing that you are interested in the property might induce the Realtor to contact you should the sale fall through.
To have a successful backup offer, you have to make your offer stand out. Your backup offer should contain:
A strong deposit of 10% of the purchase price.
More than 20% down payment, if possible.
Make sure you have a preapproval letter from the bank.
Provide evidence that you are financially capable of buying the under-contract property.
Backup Offers: What You Need To Know
If you would like to submit a backup offer regarding property under contract or listed as pending, proceed with caution.
There are several advantages and significant drawbacks concerning backup offers that you would need to consider.
Limited Housing Stock
Firstly, limited real estate stock has been prevalent in certain areas, which has initiated bidding wars where several backup offers have become commonplace.
This competitive housing market has placed sellers in the pound seats. However, there are parts of the country in which that might not be the case.
Therefore, it's essential to consider whether your ideal location would attract a lot of competitive bids or not before you submit a backup offer.
A backup offer can be advantageous to the seller if your offer is more lucrative or beneficial than the first contractual buyer.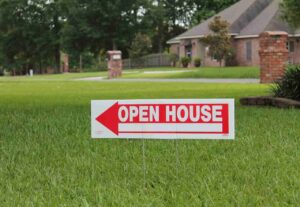 Nevertheless, you will have to invest a lot of time and effort into drafting a formal offer to purchase, coupled with putting down a deposit that might not have a great chance of succeeding.
It's imperative to note that all backup offers or formal agreements are contractually binding, especially if the seller signs a contract with a second potential buyer. Title companies and even 1031 exchange companies will honor all purchase agreements and contracts.
Therefore, should the first prospective buyer decide not to purchase the home, you are legally bound to uphold the contract. Additionally, you will not be able to further negotiate the terms of the agreement or be entitled to a repayment of your deposit payment.
Likewise, it's essential to widen your search for properties on the market as there is a good chance that the first prospective buyer might be compelled to purchase your ideal home in a competitive market.
Should you decide to proceed with your backup offer, improve your chances of attracting the buyer's interest by offering more than their listed asking price if you are comfortable doing so.
Contract Cancellations: What Now?
A real-estate contract will automatically be canceled if the potential buyer of the property you are interested in does not adhere to the terms and conditions of the sales agreement.
On paper, it might look like a golden opportunity to purchase your dream home, but caution is advised as it's crucial to ascertain the reasons for the canceled property transaction.
The sale could have fallen through due to the final inspection if the previous buyer had been unwilling to pay for costly refurbishments. Make sure you make an informed decision.
How To Submit Under Contract/Pending Backup Offers 
Even if you are trying to buy a house while in the military, you can still submit a backup offer. While making a backup offer on a property under contract or pending might sound daunting, it should not be. Here are my methods to secure your dream home no matter under contract vs. pending status:
Start With Your Own Real Estate Agent
Your real estate agent should be your first port of call, as they could find out from the listing agent whether backup offers will be accepted or not.
If they are willing to accept backup offers, the listing agent may be able to tell your Realtor what would be considered a competitive backup offer.
Furthermore, they will gauge whether the sale is likely to go through as they work in the same industry.
View The Home In Person: Not Just Online
It's now time to take a step back and consider viewing the home before you submit a backup offer.
Online pictures of a home can be incredibly deceptive, and you might think twice about your backup offer if you have viewed the home in person.
You might only detect numerous issues during a visit, e.g., noisy roads, loud neighbors, or other significant problems in that area.
So, if the seller is willing to consider backup offers, you should have the right to view the home.
Competitive Offers That Work
It's essential to understand what the seller wants and address those pain points in your backup offer. For example, a contingency that provides the property's seller with enough time to purchase a new home.
Your offer will also be a lot more attractive to the seller if you can adhere to their other contingency requirements and offer the same price as the previous buyer or more. If you need to save money in other areas, look towards moving hacks to save money and focus on submitting a stellar offer to the seller.
Furthermore, you will have a greater chance to purchase the property if you do not demand any contingencies that might make the seller think twice about accepting your offer.
How to Submit a Strong Backup Offer
If you plan to submit a backup offer, there are some things you can do to make your offer strong.
Make sure your preapproval has been done and cleared through underwriting. Most preapproval letters are auto-generated through software that mortgage companies have. Therefore a lot of them are not worth the paper they are printed on.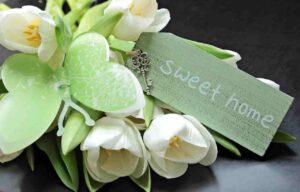 Have your underwriting officer create notes in the underwriting system to explain the underwriting steps that were taken. This will clarify that you have money to close and can afford the home you are under contract on.
When submitting your backup offer, include a copy of your preapproval letter signed by an underwriter. Ensure there's no date missing where you could not qualify for the loan anymore if it has expired.
Personalize Your Offer To Purchase
When you draft your formal offer to purchase letter, there is always a possibility that another interested party could match your offered amount or provide a more substantial financial incentive like a cash offer.
Therefore, including a personal letter that outlines why you love the seller's home and how much it would transform your family's life or allow your children to gain a better education is always a good idea.
Adding a personal touch to your offer could sway the seller in favor of your backup offer if they feel that you are a deserving custodian of their home.
However, you need to be careful if you plan to do this as a buyer as this might contain fair housing risk and might violate the US HUD Fair Housing Guidelines under the 1974 Executive Order 11063 or any state's fair housing law.
Only include a professional letter that outlines your offer without adding personal information to be on the safe side.
Additional Questions on Under Contract vs. Pending
Is it smart to pay more than the asking price for a house?
While you can certainly pay more than the asking price of a house, it's usually not advisable. If mortgage interest rates rise, you might find it difficult to keep up with your new mortgage payments.
As a result of this, the amount you overpaid for a home will not be recouped through its rental value. If interest rates fall, you could have used the money on something else of higher value—like paying off high-interest credit cards or investing in stocks or bonds.
Can I revoke or cancel my contract?
While technically possible under US law to rescind or cancel a contract without penalty under certain circumstances in most states, there are risks associated with doing so without the seller's permission. This is the same if you are buying a house with a Chapter 13 bankruptcy or excellent credit.
Namely, you can be sued by the other party under what is known as "specific performance." This tactic allows a court to order you to complete the transaction under threat of being fined if you don't.
If your contract was contingent upon another deal that fell through or underperformed another property under contract, then it's safe to cancel your current agreement under state law. However, this could result in being sued for specific performance under certain circumstances.
Can you cancel your mortgage after closing?
Yes, you can cancel your mortgage under certain circumstances. However, this usually happens under bankruptcy or when the home is worth less than what was owed under an underwater mortgage (where the amount owed exceeds the property's value).
You can also pay off your mortgage early as well. No matter which situation applies to you, it's best to speak with a qualified financial adviser and bankruptcy lawyer before proceeding.
What is a key exchange at closing?
A key exchange at closing is where a seller hands over all keys to a buyer under a real estate contract. If you are under contract on a house and possess the house's keys, it means you have already closed on the home. If the seller needs occupancy in the home after closing, they will need to give you the keys once their occupancy ends. Sometimes the seller hands keys over to the title company or their Realtor, and they get ahold of the buyer to deliver keys.
Conclusion
While there are many ways to invest 50k in real estate, buying real estate is stressful. Purchasing a new home is not for the faint-hearted, and becoming familiar with all the confusing real estate terms may seem overwhelming at first. Knowing the difference between under contract vs. pending is important. However, I sincerely hope you now feel equipped with the knowledge to conquer those fears to purchase your new little place in the sun.