This post may contain affiliate links to products that I recommend and I may earn money or products from companies mentioned in this post. Please check out my disclosure page for more details.
---
Getting a loan when you are unemployed may seem difficult, but some options will almost guarantee approval. There are guaranteed loans for unemployed people available. Some lenders are more understanding of financial situations that may render a person jobless and in need of a personal loan. 
The top guaranteed loans for unemployed individuals include: 
Best Egg
MoneyLion Instacash
MoneyLion Credit Builder Plus
Fiona
MoneyMutual
Upstart
Home equity line of credit loans
Car title loans
Credit card cash advance
Line of credit
Department Store Cards
When looking for a personal loan if you're unemployed, there are three types of lenders you should be familiar with, including direct lenders, online lending marketplaces, and Peer to Peer Lending Networks. These lending types will be discussed in detail, as well as suggestions for each if you find yourself unemployed and need a loan. Please keep reading for more information about them.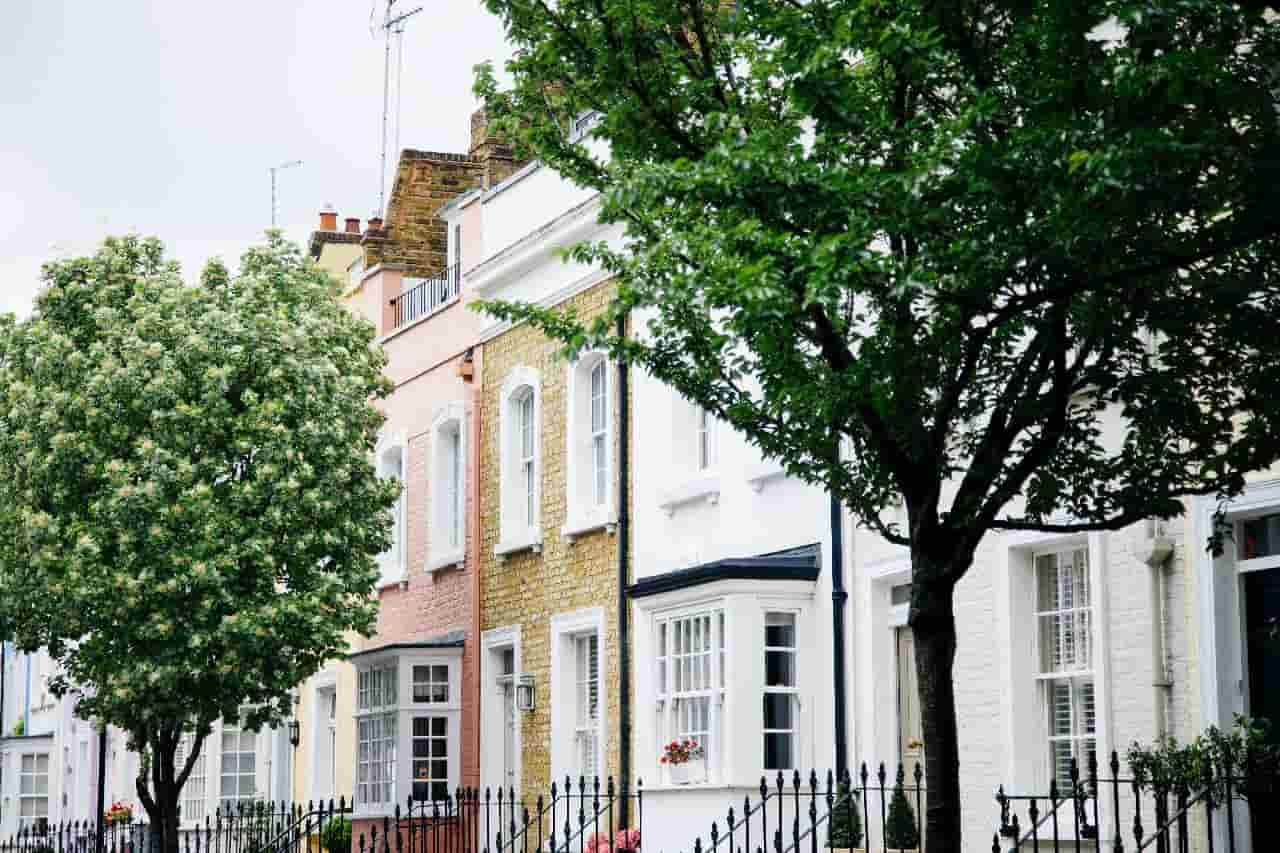 Direct Lenders
Direct lenders are relatively straightforward, as they issue loans directly. If approved, the money you receive comes from the lender. Direct lenders can vary greatly and include: 
Local banks 
National banks
Online banks
Credit unions
The federal government
Direct lenders may be more averse to risk, so applicants with bad credit may have a more challenging time getting funded through a direct loan. If you are out of cash and have debit card declined errors at an ATM, this is a good option. Some direct lenders loan to individuals with bad credit, so it is best to do your homework before proceeding. 
You can get an online store credit card guaranteed approval at some stores if you just need to make a direct purchase somewhere.
However, a direct lender you can shop around anywhere. Applying for a loan with a direct lender will only give you loan terms for that institution. To shop around, you will need to apply to multiple lenders directly.
Some direct lenders will provide a rate quote without a hard inquiry to your credit.
1. Best Egg
Best Egg has slightly strict requirements. For optimal results, Best Egg notes a credit score of 700 or higher, although applicants in the low 600s credit score range could potentially be approved. 
Before applying, you can submit a pre-qualification to gauge your chances of approval. Best Egg does not require employment, but they do ask for a verifiable bank account. Co-signers and co-borrowers are not allowed. 
Best Egg loans start at $20,000 and go up to $50,000. There is an origination fee added. Loans are received within 2-4 days, and about half of borrowers receive funds the following business days.
2. MoneyLion Instacash
MoneyLion has one requirement: an active checking account. 
Your bank account activity is evaluated to determine eligibility. MoneyLion states that a positive balance, an account older than two months, and a history of consistent deposits increases the likelihood of approval, but employment is not necessary.
MoneyLion's Instacash is an emergency no-income loan that functions as a cash advance, and there is no credit check and no monthly fees. The MoneyLion application process is simple. You download the app and create an account. 
Next, link your checking account via a secure connection. You can qualify for Instacash in mere minutes. 
One drawback, however, is the loan amount, as the maximum amount is $250. 
Once approved, the funds will be deposited into the bank account you provided during the application process. MoneyLion will automatically deduct the amount from your bank account when the repayment is due.
3. MoneyLion Credit Builder Plus
Credit Builder Plus follows the same application process as Instacash. The primary difference is that the Credit Builder Loan reports to the three major credit bureaus. 
A significant benefit of the MoneyLion Credit Builder Plus is its financial health features, which gives access to savings, spending, insurance coverage, and credit score monitoring. 
Some applicants will qualify for the Credit Reserve Account. This puts a portion of the loan funds into the interest-earning Credit Reserve Account. It remains in the borrower's name until the loan is paid in full. 
Once the financial obligation is fulfilled, the money in the Credit Reserve Account is issued to the borrower.
Online Lending Marketplaces
Online lending marketplaces are actually loan aggregators and do not fund loans directly. Instead, it connects potential borrowers with lenders. One of the benefits of loan aggregators is submitting one form online and matching with many lenders. 
Borrowers have the option of shopping for the best offers. Once the borrower selects a loan, the lender completes the loan. The loan aggregator earns money from lending partners. 
The lenders pay the aggregator for providing access to potential borrowers.
4. Fiona
Fiona refers to itself as "finance made friendly." This online lending marketplace partners with well-known lenders such as Marcus by Goldman Sachs, SoFi, Acorns, and PenFed Credit Union, to name a few. 
Fiona returns free quotes in as little as 60 seconds. 
Further, they offer more products, such as credit card comparisons, compare savings account comparisons, and student loan refinanced quotes. The student loan refinance process is very similar to the personal loan process. 
Additionally, Fiona offers your Transunion credit score at no additional charge.
5. MoneyMutual
Since MoneyMutual is a loan aggregator, it does not have detailed criteria. However, it does not require employment for the basic qualifications. On the other hand, it does require a valid checking account and at least $800 per month in other income. Individuals with bad credit are welcome. 
Money Mutual has a strong chance of receiving a loan offer if you meet these simple requirements.   
MoneyMutual's application process takes about five minutes, and no fees are associated with the application. Typically, results are within minutes. You are not required to accept any offer and have the option of reviewing your loan terms. You will be provided with your monthly payments, the length of the loan, and how much it will cost you in total. 
MoneyMutual primarily focuses on short-term loans, but you may be offered an installment loan, a line of credit, or a title loan. If you are offered a loan that meets your needs, you will be directed to the lender's website. 
There, you will complete the application and sign the loan agreement. 
Funds are usually distributed within 24 hours. Some of the lenders that partnered with Money Mutual offer a renewal policy when the repayment period needs to be extended.
Peer to Peer Lending Networks
Peer-to-peer lending networks connect investors with borrowers, and investors of these networks are more willing to assume higher levels of risk. Those with bad credit or unemployment generally have higher approval odds than with a direct lender.
The process to borrow is the same as any other loan. Peer-to-peer lending networks will check eligibility using a pre-qualification tool. You can select your loan amount and purpose in the pre-qualification form. 
Next, you will be provided with an APR and loan terms that you might qualify for. Either way, outstanding balance vs. principal balance, peer-to-peer lending networks are an option for balance paydown.
Some peer-to-peer loans are specifically for small businesses. Again, you will need to do your own research to ensure you are applying for a loan that you are eligible for. 
Since multiple lenders review applications, these loans may take longer to process and approve, so be prepared to wait up to a week. There are origination fees with peer-to-peer loans, which are between 1% and 8%.
6. Upstart
Upstart is a solid lender that does not require employment. 
They offer pre-approval on their website, which results in a soft inquiry, and does not affect your credit score. A hard inquiry will only occur when you proceed with the application, only to verify your information. Up to 70% of applicants are approved for a personal loan with Upstart.
Not only that, Upstart personal loans range from $1,000-$5,000, but some states restrict the loan amounts. They boast a fast turnaround, as quickly as the next business day. 
Upstart APR starts at 8.27%.
Traditional Loan Alternatives
If you are opposed to a traditional loan, there are other methods to get funds. 
7. Home Equity Line of Credit Loans
A home equity line of credit, or HELOC, is also considered secured credit, as your home serves as the collateral. The lender performs a simple calculation, subtracting the balance of your mortgage from the amount your property is worth. 
 A HELOC could be considered a revolving credit facility since you can borrow up to a certain amount, and if approved, a small percentage of the loan is immediately disbursed. The remaining funds are released once you have repaid your loan. 
HELOC is not based on income, but it is important to note that most lenders require a high credit score of 680 or higher. Repayment is crucial, however, and failing to make punctual payments can result in you losing your home.
8. Car Title Loans
Car title loans are popular and well-known secured loans. 
A secured loan requires borrowers to pledge an asset as collateral. While all loans should be repaid per the terms, it is more crucial to do with a secured loan. Failure to repay can result in the loss of your collateral and any equity that you may have built. 
Benefits of car title loans or other secured loan is the minimum criteria for approval, and the chances are high for these loans without a job. Typically, secured loans and car title loans have high APR and additional fees.
9. Credit Card Cash Advance
If you already have a credit card in your wallet, you may choose to tap into the cash advance feature. Cash advances allow you access to your credit line without making purchases. It is also one of the simplest methods, as they can come directly from an ATM. 
There are some caveats. 
The interest rate ishigher than your card's regular APR. There is usually a fixed fee for each cash advance, so prepare ahead, if possible, to limit the number of advances you take. Cash advances are ideal for short-term needs, and if you choose to use cash advances, be sure to pay the balance on time and in full.
10. Line of Credit
A personal line of credit parallels a credit card. 
You are extended a line of credit and can pay it off multiple times over the life of the loan. A monthly minimum payment is required, and interest does accrue. However, some lenders charge a fee to use the credit line. 
Additionally, you may be wondering, will canceling a credit card stop recurring payments? Be sure to see the details.
11. Department Store Cards
You can get department store credit cards if you are looking to make purchses from a store. Many of these are instantly approved with a low credit limit. This will allow you to mak the necessary purchases needed should an emergency arise.
Steps To Secure a Loan for Unemployed People
Here are some of the steps you'll need to take if you want to get a loan while unemployed: 
Check your credit score and credit reports. This will give you an idea of your approval odds and, if approved if you will have a high-interest rate.
Shop lenders online. As stated above, a loan aggregator does this for you. The loan aggregator will be paid through the lender.
Compare interest rates. This is also an opportunity to check for charges and fees associated with the loan.
Check eligibility requirements. You must be 18 or older as a basic requirement, but some lenders have other specifics.
Gather required documents. Whether the lender usually requests employment or other proof of income.
Select your lender. Most people use the interest rates, fees, charges, and reviews when making this decision. 
Carefully read the terms and conditions. Any questions should be directed to the lender. Understand everything before submitting the application.
Complete the application. Although local lenders may still allow paper applications, most applications are online now. An online application will enable you to complete the forms and upload the documents online, and you have the option of instant approval. You will also electronically sign the loan agreement document.
What Lenders Look For When Granting Guaranteed Loans For Unemployed People
There are 3 components that lenders look for to approve your personal loan, which are also used to determine the maximum amount loaned to you and your interest rate. 
Credit Score
Your credit score is a significant three-digit number. Data from your credit reports is calculated to determine how likely you are to repay money you've borrowed. You can remain in control of your credit score by requesting a free copy of your credit report once a year or using online tools to track your credit score.
There are simple hacks on how to repair your credit yourself to boost your score.
Strong Credit History
Several factors that negatively impact your credit history are: 
Delinquent accounts, or accounts that are more than 30 days late
Collection accounts
Bankruptcies 
Applications for credit
Foreclosures
Outstanding debts
Good credit history is characterized by paying your financial obligations on time and avoiding large amounts of debt.
Regular Income
Regular income includes more than wages which include various sources of a steady income that can be considered. This is discussed further in the next section. 
Other Income Sources For Guaranteed Loans For Unemployed Individuals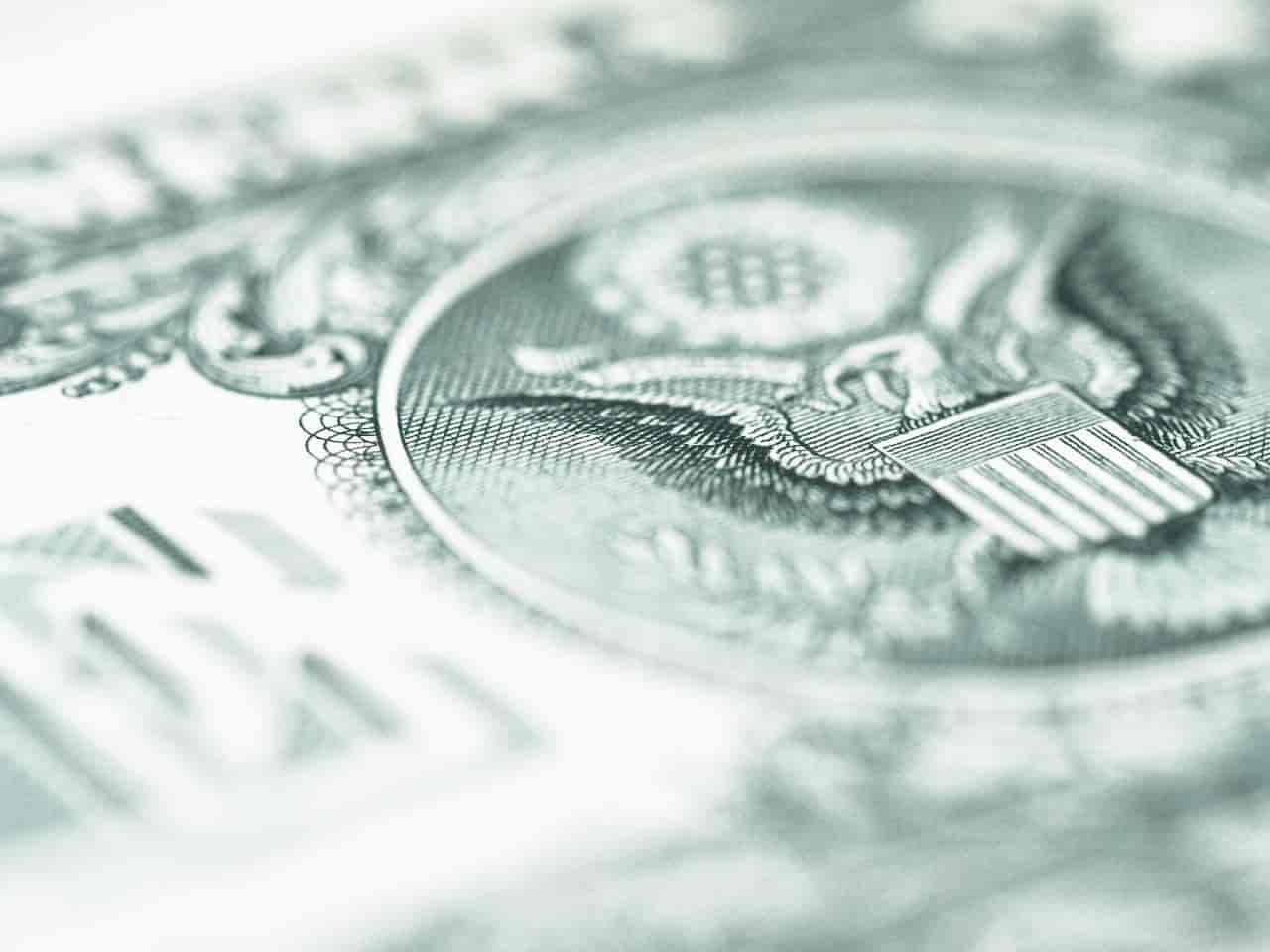 To qualify for a personal loan, you must provide some form of income. Below are other qualifying sources of income. 
Social Security Benefits
Some individuals receive social security benefits for either disability or retirement. You can check bank direct deposit times to see when your bank deposits these benefits. Regardless of the reason you are receiving these benefits, it is considered income. The Social Security Administration (SSA) will provide a Benefit Verification letter upon request. 
The letter is also available via the online portal. 
Pensions
Lenders will also consider pensions as income. 
Pensions can come from the government or a corporation. The key, however, is proving that it is consistent and regular income. You will need to provide an income verification letter or pension distribution statement to do so. 
The statement may be available online, or it can be requested by phone.
Retirement
Retirement funds, like IRAs and 401ks, are another form of income. You provide your retirement account statement, demonstrating consistent withdrawals. Some lenders will require additional documentation, such as an income statement from a financial advisor or accounting with their analysis. 
The analysis should demonstrate that you have adequate income.
Alimony & Child Support
Alimony and child support are both considered income. But, you must prove that your spouse is and will continue to pay as directed, in full. Most lenders who review will require a minimum of six months of payments, so be sure to have copies. Bank statements may also be requested.
Annuity Payments
Annuity payments, or structured settlements, may be considered income. Lenders will take the terms of the structured settlement into consideration. As always, lenders want to ensure that the income is long-term and that you will not default on your loan. 
Access to Cash: Pending Employment, Pending Sale of Real Estate, Inheritance
Sometimes, a loan is needed for a shorter time as the potential borrower anticipates income. Some common instances that lenders will accept are pending employment, pending property sale, or an inheritance. 
Other Options
If you cannot get approved for a loan on your own, there may still be other options. 
Co-Signer
Some lenders will allow a co-signer, usually a parent, another close family member, or a friend. The co-signer essentially pledges to repay the lender if you fall behind on payments. 
A co-signer does not only benefit the lender; it can help you get a lower interest rate, too. On the other hand, the co-signer is obligated to repay the loan if you do not. However, their credit could be negatively impacted. 
Co-Borrower
A co-borrower is an additional borrower on the loan. 
Both parties complete an application, and both of their income and credit history are used to determine eligibility for the loan. Both parties are obligated to repay the loan if approved, which is the primary difference between a co-borrower and a co-signer. 
The co-signer is only responsible if the primary misses a payment, while the co-borrower is equally responsible for repayment.
How Do I Get a Loan Instantly If Unemployed
The best way to get instant loans if unemployed is to apply for approved guaranteed loans. These types of loans are available to people on benefits and others on low incomes. Although anyone can apply, it's especially helpful for those who are out of work or currently employed on part-time wages.
These types of loans provide financial relief in times of need, as well as helping people to get back on their feet. There are various loan providers who offer this type of service, so it's important to compare the different rates and terms before making a decision.
The thing to remember when getting a loan instantly if you are unemployed:
Make sure you have proof of your income and financial situation. This means proof of income from benefits, pension, employment, or any other regular source.
If applying for a loan online, ensure the lending company has an established reputation. Look for reviews from previous customers before giving out personal information such as bank details or phone numbers. There are instant online check cashing places to quickly transfer the money into your account.
Transfer of funds to your bank account, usually within a few hours. When choosing a loan lender, remember that APR is important, but it can change depending on the amount you borrow and duration of borrowing term lasts for.
Is an Emergency Loan the Same as No Money Down Loan?
An emergency loan is different to a no money down loan. An emergency loan can be used for almost anything, unlike a no money down loan, which has more restrictive conditions attached.
The biggest difference between an emergency loan and a no money down loan is that an emergency loan can help you with something important right now. A no money down loan is about making the right financial choices in the future. If you need public assistance, Costco accepts EBT for food.
An emergency loan is not about making savings or wise investments.
An emergency loan can be used for:
• Rent or mortgage payments
• Car repairs
• Medical expenses
• School fees
So, an emergency loan is a short-term solution to a money problem. A no money down loan can help with how to deal with lifestyle inflation in your life.
A no money down loan can be used for:
• Saving for a deposit on a house or flat
• Putting in new windows
• Buying new carpets
So, if you take out an emergency loan, it is important to make sure that you can repay the money when it's due.
Conclusion
The best way to get instant loans if unemployed is to apply for an approved guaranteed loans. These types of loans are available to people on benefits and others on low incomes. Although anyone can apply, it's especially helpful for those who are out of work or currently employed on part-time wages.
These types of loans provide financial relief in times of need, as well as helping people to get back on their feet. There are various loan providers who offer this type of service, so it's important to compare the different rates and terms before making a decision.
Related Articles
The Pros And Cons Of High Loan Balances: A Comprehensive Guide