This post may contain affiliate links to products that I recommend and I may earn money or products from companies mentioned in this post. Please check out my disclosure page for more details.
---
When you're in the middle of a home repair emergency, it can be frustrating to realize that all the nearby hardware stores are closed for the night.
You might feel helpless and stressed out, unaware of where to look for help. Believe me, this has happened to me more than once, whether it was my burned-up sump pump or my leaking washer hose that blew in the middle of the night.
Fortunately, there is a solution: a 24-hour hardware store! 
In this blog post, we'll explore the benefits of having access to a 24-hour hardware store and provide you with some top options for 24-7 hardware stores near you. With these resources at your fingertips, you'll never have to worry about being stranded without the tools or supplies you need for emergency home repairs again.
Why Do You Need a 24-Hour Hardware Store?
As someone who has faced their fair share of home repair emergencies, I understand the urgency. Picture a burst pipe flooding your home at 2 am or a shattered window in the midst of a storm. These situations demand immediate solutions, and having access to the right tools is non-negotiable.
Accessibility and convenience are key in these situations, which is why 24-hour hardware stores can be a lifesaver. Just as a 24-hour pharmacy near me is a relief for medical emergencies, 24-hour hardware stores can provide the supplies and tools you need to fix common home issues in a pinch.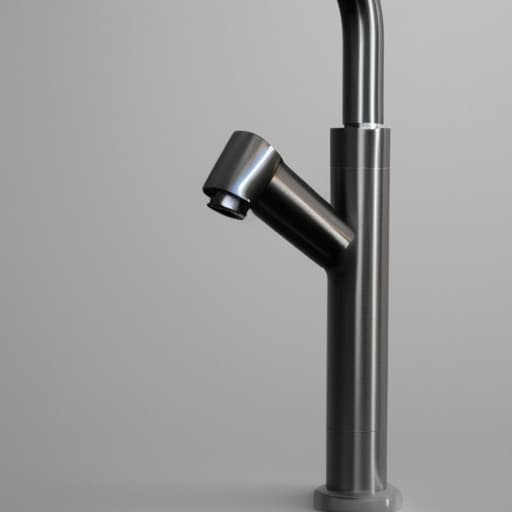 Not only do they provide you with access after hours, but they also provide critical supplies that are needed to make a repair in the middle of the night. This is important when you are facing a repair disaster, especially when all home repair companies are closed at the time.
Having a 24-hour hardware store near you can also offer peace of mind during these emergencies, as you know that you have quick access to the supplies you need.
Benefits of a 24-Hour Hardware Store
Drawing from my personal experiences, whenever a home emergency hits, my first destination is a 24-hour hardware store. Let me share the invaluable benefits I've discovered through countless late-night repairs. Here are just a few:
Convenience and Accessibility
A 24-hour hardware store offers unparalleled convenience and accessibility for homeowners in need of emergency repair supplies. With around-the-clock access to tools, materials, and knowledgeable staff, you can tackle home repairs at any time of day or night. I've made home repairs at 3am with the help of these establishments being open late at night.
Homeowners who work nights or have irregular schedules can easily find what they need without having to rearrange their routines. Additionally, those living in rural areas or places with limited access to stores can rely on a 24-hour hardware store as a reliable source for emergency repair supplies.
Finally, many of these hardware stores offer online ordering and delivery services that make it even more convenient for customers to get what they need. This means that if you're unable to physically go to the store, you can still order necessary supplies from the comfort of your own home.
Availability of Emergency Supplies
When you are faced with an emergency, you have to act fast. A 24-hour hardware store offers a wide range of supplies that are specifically designed for emergency repairs.
Common Emergency Supplies at a Hardware Store:
plumbing and electrical supplies
duct tape
caulk
window frames and glass
wood screws and nails
wiring materials
power tools
generators
batteries
lighting fixtures
Having access to these important items can help in emergency situations. For example, I had to run to my 24-hour hardware store to buy a generator for an ice storm that knocked my power off. Had it not been for my 24-hour hardware store, I would have been without power much longer than necessary.
Quick Response to Emergency Repairs
Allow me to recount a personal experience that underscores the importance of swift action in emergencies. Picture this: removing a broken sump pump in the dead of night, only to discover I lacked a replacement. Thanks to a nearby 24-hour hardware store, I was able to promptly secure the supplies needed to resolve the crisis.
Having access to a 24-hour hardware store is invaluable in these situations. With the right supplies on hand, you can fix any emergency repairs quickly and confidently.
Related Read: How to Register a Walmart Gift Card Online
Top 24-Hour Hardware Stores Near You
There are a lot of hardware stores that exist, but not all of them offer 24-hour services. Searching Google for 24-hour stores near me is the best way to get what you need. Here is a list of some of the top 24-hour hardware stores that you can find near you:
Trust Hardware
A favorite of Indianapolis, Trust Hardware is a 24-hour hardware store that offers everything from plumbing and electrical supplies to building materials. They will ever deliver salt and put it into your water softener.
Products Available for Purchase
Painting supplies
Garden supplies
tools and power tools
building materials and lumber
plumbing fixtures and fittings
electrical supplies and switches
sandpaper
saw blades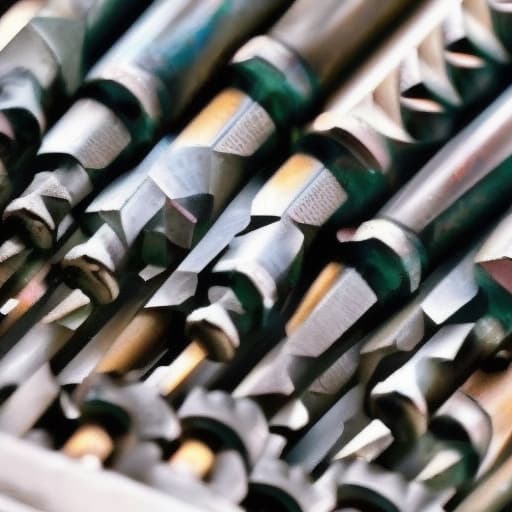 Walmart Supercenter
Walmart Supercenters have always been a staple in residential and commercial hardware stores. All Walmart hardware departments now have a 24/7 section that allows you to get emergency supplies at any time of day or night, including paint. I have used their Dutch Boy paint many times to repair walls and ceilings.
Products Available for Purchase
Plumbing fixtures and fittings
Electrical supplies and switches
Tools and power tools
Hardware materials
Caulk
Generators
Batteries
Meijer
Meijer is a Michigan-based ultimate supercenter that also offers emergency hardware supplies in addition to food, clothing, and outdoor equipment. The store is open 24 hours a day, seven days a week. It never closes. Meijer's has everything from tools to basic hardware. They carry drill bits to tie downs in addition to everything below:
Products Available for Purchase
Drill bits
Hardware
Plumbers tape
Electrical supplies
Locks
Tie downs
Light bulbs and fixtures
These 24-hour hardware stores that are mentioned above are good choices if you are looking for stores in the middle of the night for emergency repairs. During the hours of 11pm to 7am, these stores are the only option for many people.
Best Hardware Stores Near You Open Late
If you don't need the flexibility of a 24-hour hardware store, there are still some stores that offer extended hours during the day. Here is a list of hardware stores with late hours and extended services:
Lowe's Home Improvement
Lowes Home Improvement offers late-night shopping from Monday-Saturday until 10pm and Sunday until 8pm. As of August 2021, there are approximately 1,970 Lowe's home improvement stores located throughout the United States, Canada, and Mexico. Lowe's has a lot of options. Suppose you are looking for a full-service hardware store; you should either shop at Lowe's or Home Depot. The chances are they will have EVERYTHING you need to complete your remodel or emergency repair all under one roof.
Products and Services Offered:
Power drills – Cordless or corded, with various speeds and torque settings
Paint – Interior and exterior paint in a variety of colors and finishes
Lumber – A wide selection of lumber including pine, cedar, and pressure-treated wood
Screws and nails – Various sizes and types for different materials
Electrical wire – Different gauges for various electrical needs
Plumbing fixtures – Pipes, fittings, valves, faucets, and more
Flooring options – Hardwood, laminate, vinyl, and tile flooring options to choose from
Insulation materials – Fiberglass batts or blown-in insulation for walls and attics
Hand tools – Hammers, screwdrivers, wrenches, and pliers in different sizes and brands
Lawn care equipment – Mowers, trimmers, leaf blowers as well as fertilizers & weed killers
Lighting fixtures – Indoor/outdoor lighting options like chandeliers or ceiling fans.
Cabinets – Kitchen cabinets are available in various styles & finishes.
Drywall supplies – Sheets of drywall varying in thickness along with joint compound & tape.
Roofing supplies – Shingles & roofing material for DIY roof repair projects.
HVAC units – Air conditioners & heaters to keep your home comfortable year-round.
Garden tools – Pruners or shovels to help maintain your garden.
Home decor items – Decorative accents such as mirrors or picture frames.
Outdoor living furniture – Patio furniture options such as chairs or tables.
Storage solutions – Shelving units or storage containers to keep your home organized.
Bathroom vanities – A range of styles, including single sink vanity & double sink vanity sets.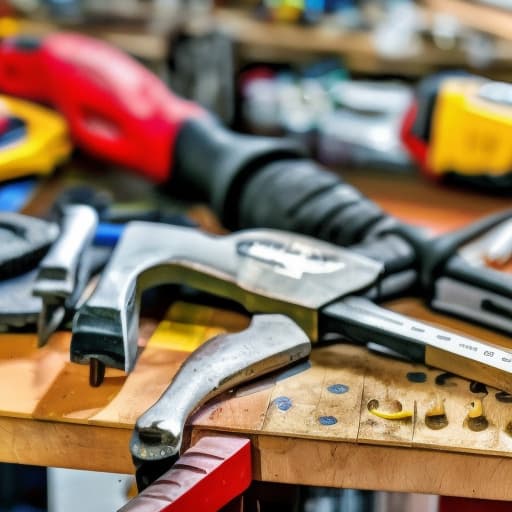 Home Depot
Like Lowe's, Home Depot is a large home improvement store that offers extended hours during the week. The store is open from 6am to 10pm Monday-Saturday and 8am to 8pm on Sundays. Home Depot carries a great selection of tools and supplies for all your remodeling needs.
Products and Services Offered:
Windows and doors – A variety of styles and materials for interior and exterior use
Concrete mix – Bags of concrete mix for DIY projects such as sidewalks or patios
Roof ventilation – Vents, turbines, and other products to help with roof ventilation
Air filters – Replacement air filters for HVAC systems in various sizes
Gutters – Gutters and accessories to protect your home from water damage
Ceiling tiles – Drop ceiling tiles in different colors and styles
Water heaters – Gas or electric water heaters in various sizes
Paint sprayers – Electric or airless paint sprayers for larger painting projects
Garage doors – Various garage door styles and materials are available
Tile saws – Specialty saws used to cut tile & stone.
Pressure washers – Clean decks, siding, driveways, & more with high-powered pressure washers.
Siding options – Vinyl siding & accessories are available for any style home.
Electrical panels – Breaker boxes are available in many sizes depending on electrical needs.
Bathtubs – Freestanding tubs or built-in bathtub/shower combos are available.
Cement board – Used as a base layer under tile or stucco applications.
Molding options – Decorative molding, including crown molding & baseboards.
Kitchen appliances – Refrigerators, ovens, or dishwashers to update your kitchen space.
Security cameras – Indoor/outdoor security camera options to keep your home safe.
Compost bins – Bins for composting food scraps into nutrient-rich soil.
Tool rental services – Rent tools like saws, drills, or sanders for one-time use.
Both Lowe's and Home Depot offer a wide range of products, materials, and services to help you with your home improvement projects. Both stores are open seven days a week making it easier for you to shop for the items needed for your project. Additionally, both stores offer tool rental services if you're looking to complete a short-term job. Whether you need supplies or tools to do the job, either store will have what you need.
Related Read: How to Buy Money Orders With Gift Cards [+Walmart]
Tips for Making the Most Out of a 24-Hour Hardware Store Experience
Now that you have a list of the right hardware stores to shop at, here are some tips on how to make the most out of your 24-hour hardware store experience.
1. Make a List of Needed Items and Supplies Beforehand
Before you head to the store, it's important to make a list of all items and supplies you need. This will save time by ensuring that you have everything on hand before starting your project. Additionally, many stores offer discounts for items purchased in bulk, so take advantage of this if possible.
Having a home repair emergency doesn't mean you have to sacrifice quality. By making a list, you can get the best products and services you need.
2. Check Store Hours Before Visiting
As mentioned earlier, some 24-hour hardware stores are only open certain days of the week or certain hours each day. To make sure you don't miss out on any deals or sales, be sure to double check store hours before planning your visit.
3. Bring Measurements and Photos With You
It's easy to mis-measure when shopping for supplies at a hardware store. To make sure you get the right fit for your project, it's important to bring measurements and/or photos of the area where you'll be working. This will save a lot of time by ensuring that the items you purchase are exactly what you need.
4. Ask Staff for Advice
Most 24-hour hardware stores have knowledgeable staff that can help guide you in the right direction for your project. Don't hesitate to ask questions or seek advice from the experts – it could make all the difference!
Related Questions and Answers about 24-Hour Hardware Stores
Are there any 24-hour hardware stores in Austin, TX?
Yes, there are several 24-hour hardware stores in Austin, TX. Some of the best ones include Bill Sanchez Plumbing & Septic Systems and Lowe's Home Improvement.
Is there a Lowe's or Home Depot branch that is open 24 hours?
Yes, there are several Home Depot locations that are open 24/7, including those in Los Angeles and New York City. However, Home Depot used to have more 24/7 locations in the past. Lowe's also used to have some 24/7 locations.
Are there any 24-hour hardware stores in Chicago, IL?
Yes, there are many 24-hour hardware stores in Chicago, IL. Some of the best ones include New Home Building Supply, Anything and Everything Open Boxed Goods, Rustic Brick & Fireplace, and Eastman.
Is Trust Hardware open 24 hours in Indianapolis, IN?
Yes, Trust Hardware is open 24 hours in Indianapolis, IN. They even have a store dog named Roscoe, who loves visitors!
Are there any late-night hardware stores in Houston?
There don't appear to be any true 24-hour hardware stores in Houston at this time. However, some stores may have extended hours or be open late depending on the day of the week.
Related Articles: 
Walmart Associate Discount Card: The Best Way to Save Money
Does Walmart Pay Weekly or Biweekly? [2023 Full Guide]